These simple Zesty Grapefruit Baked Donuts are quick to whip up, soft in texture and zesty in flavour. Made with fresh grapefruits, this easy baked donuts recipe is always a winner.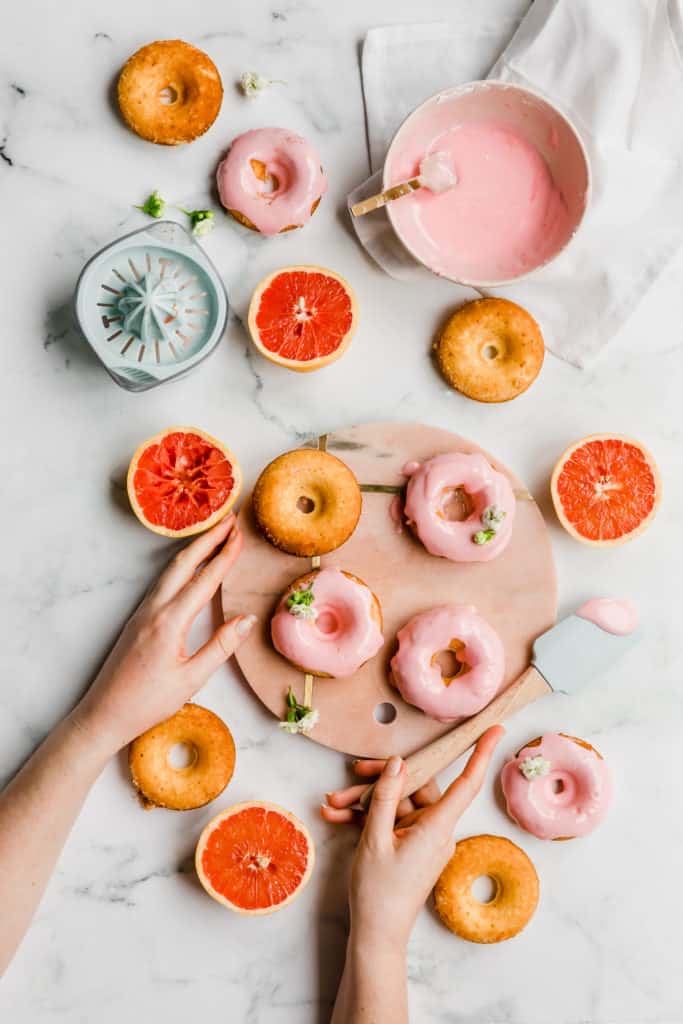 One of my favourite scents in life is grapefruit. It smells of early morning breakfasts with the family and crisp autumn days.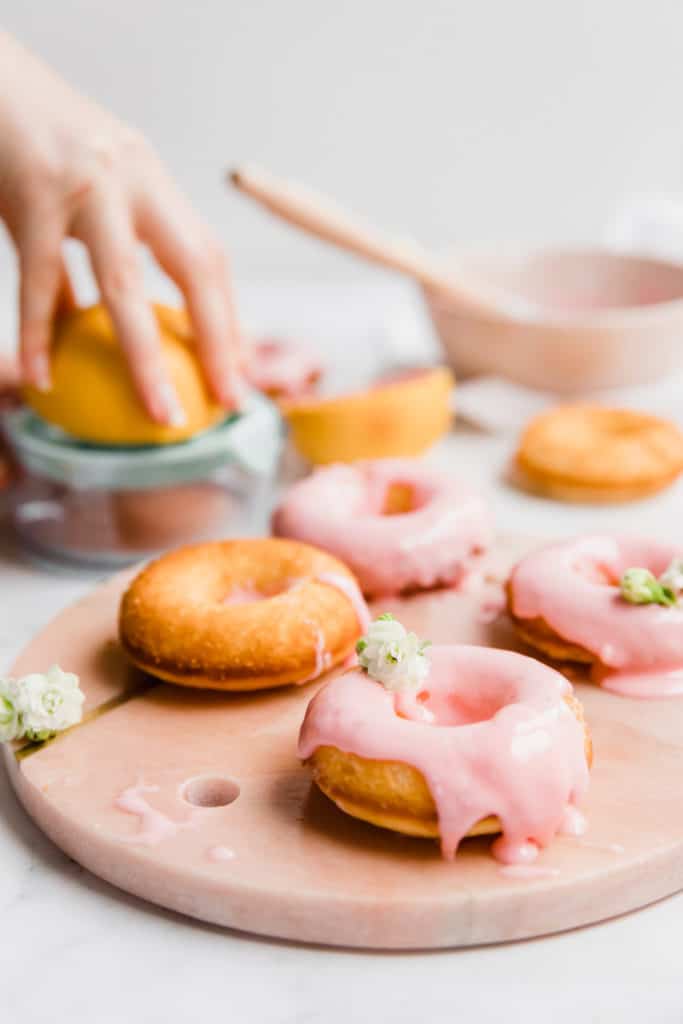 Sometimes I like to spend my days strolling through grocery stores looking at all the fresh produce and flowers. There is something about it that always inspires me. I can't quite explain it, but it so different to just looking at things on the internet trying to come up with new ideas. The other day was no different, I was lazily walking through Woolworths when I passed these beautiful ruby grapefruits and I knew instantly that I wanted to make something grapefruity.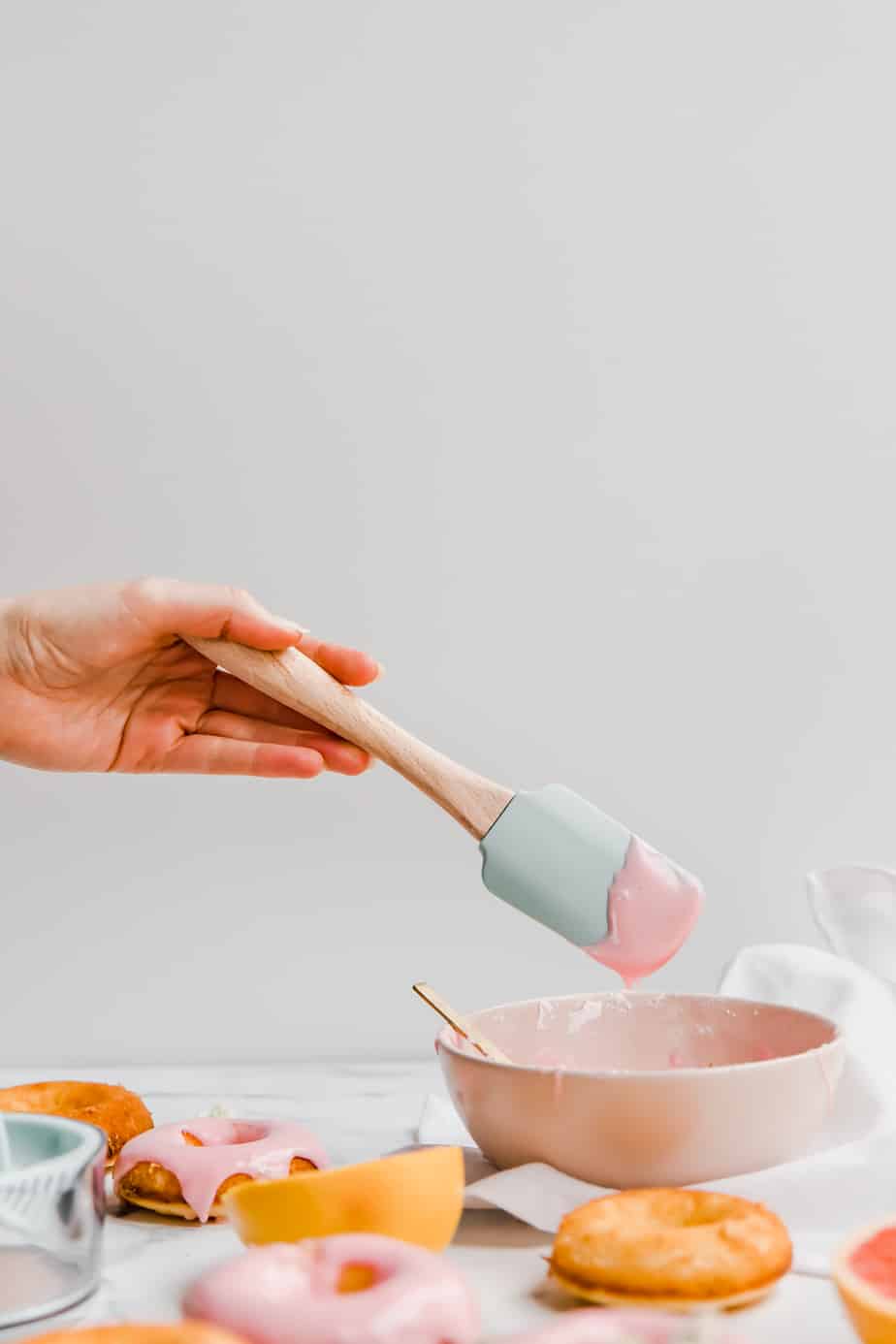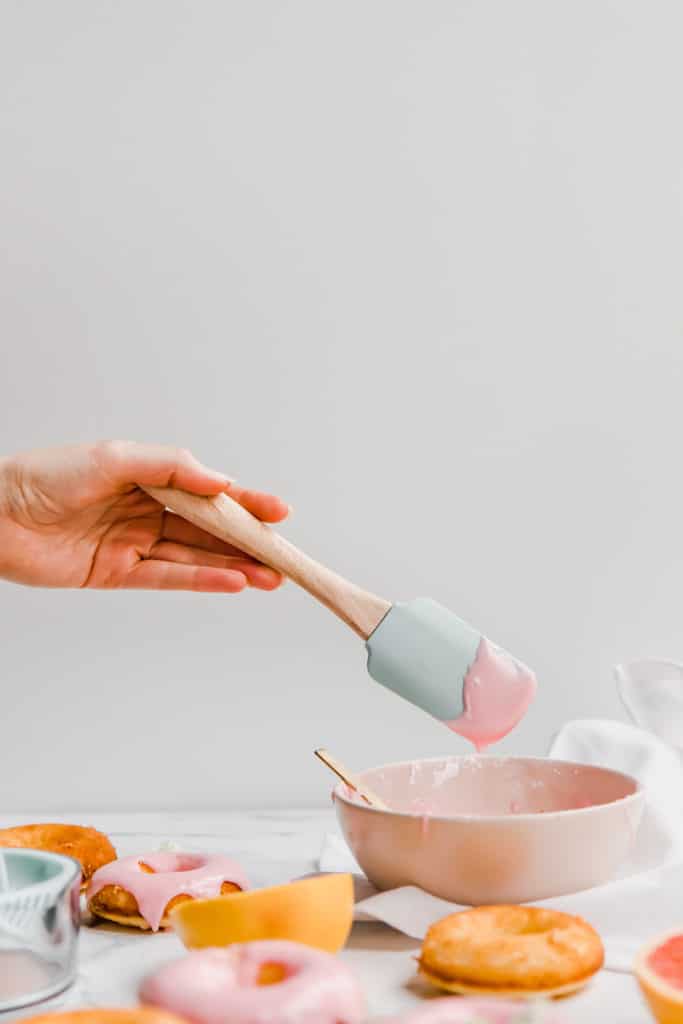 Grapefruit is such a distinct flavour so I didn't want to make anything too complicated because I feel like the grapefruit needs to be the hero here. So I opted for these Zesty Grapefruit Baked Donuts. They are honestly one of the easiest donut recipes I've made so far that are genuinely packed with ALL of the flavour.
Not only do they smell and taste delicious but they are also pretty darn pretty. Especially combined with those beautiful blue Kitchen Inspire products.
I've been working with Kitchen Inspire for a while now and I honestly can't rave about them enough. Yes, their products are of course super pretty. But now that I've been using their products for the last few months I can genuinely go on about how their products are super duper practical as well. Let's be real, I've got many spatulas and whisks but I will now ALWAYS opt to use my Kitchen Inspire. They are incredibly durable and functional.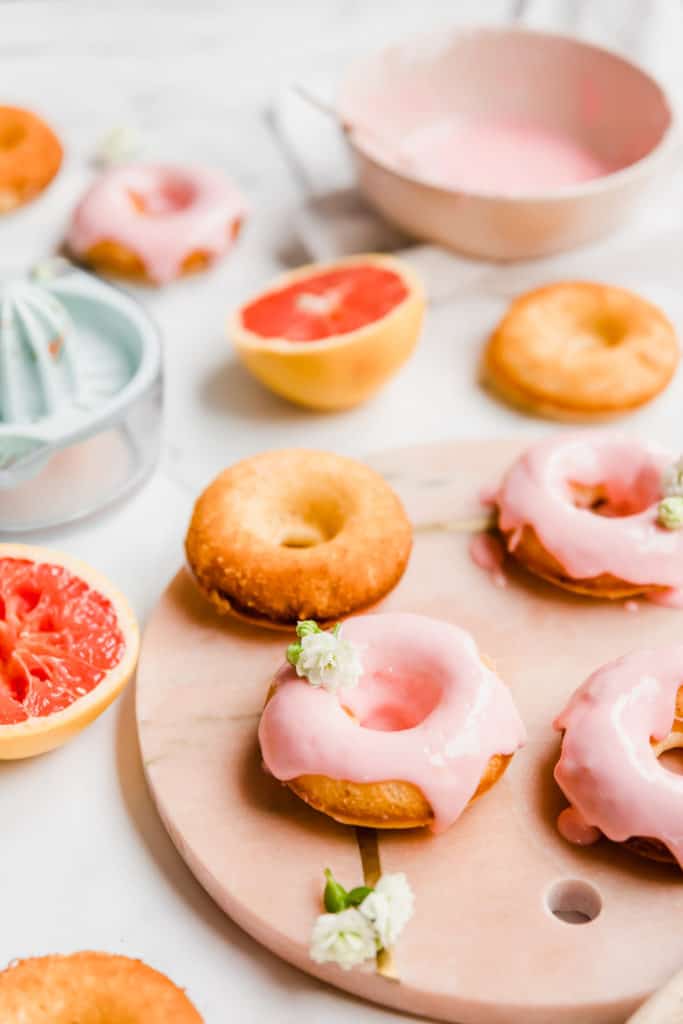 Making these Zesty Grapefruit Baked Donuts with my Kitchen Inspire products was no different. Effortless, quick, and beautiful of course.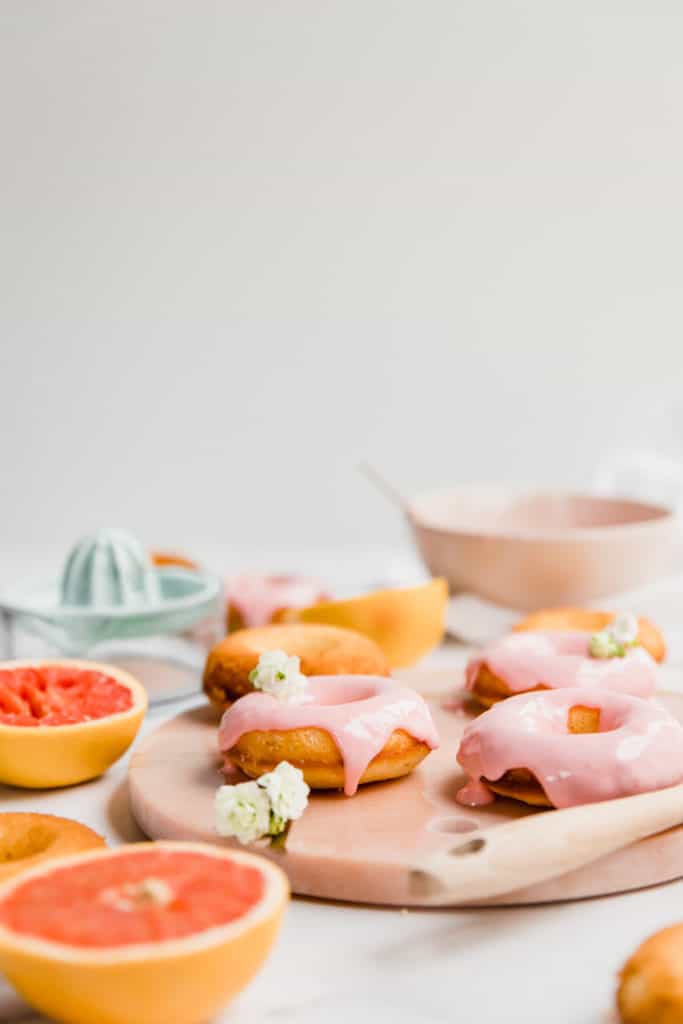 Zesty Grapefruit Baked Donuts
Ingredients
2

cups

flour

1

cup

sugar

½

teaspoon

baking powder

2

eggs

lightly beaten

1 ¼

cup

yoghurt

1

tablespoon

vanilla essence

2

tablespoon

butter

melted

2

tablespoon

grapefruit zest
Glaze
1

cup

icing sugar

sifted

2

tablespoon

grapefruit juice

1

drop

red food colouring
Instructions
Whisk together yoghurt, eggs, vanilla, grapefruit zest, and melted butter in a mixing bowl.

Mix in the dry ingredients.

Fill a greased donut pan ¾ of the way with the donut batter.

Bake for 15 minutes at 180ºC.

Leave to cool before glazing.
Glaze
Whisk together icing sugar, grapefruit juice, and food colouring until completely smooth.

Invert donuts and dip into the glaze.

Leave the glazed donuts to set.
Tried this recipe?
Let us know how it was in the comments below
Tag us on Instagram!
We love seeing people make our recipes. Mention @baking_ginger