These Vegan Chocolate Protein Popsicles make the best on-the-go breakfast or the ultimate summer dessert. Made with vegan protein, coconut milk and topped off with dark chocolate and crunchy granola.
Earlier this year I switched to a more plant-based diet. I won't go as far as to say that I'm completely vegan but I do eat plant-based meals 90% of the time. It's been a pretty amazing experience. I feel way lighter and just generally more energetic. But it has also been a learning curve to ensure that I get enough of all the right nutrients etc...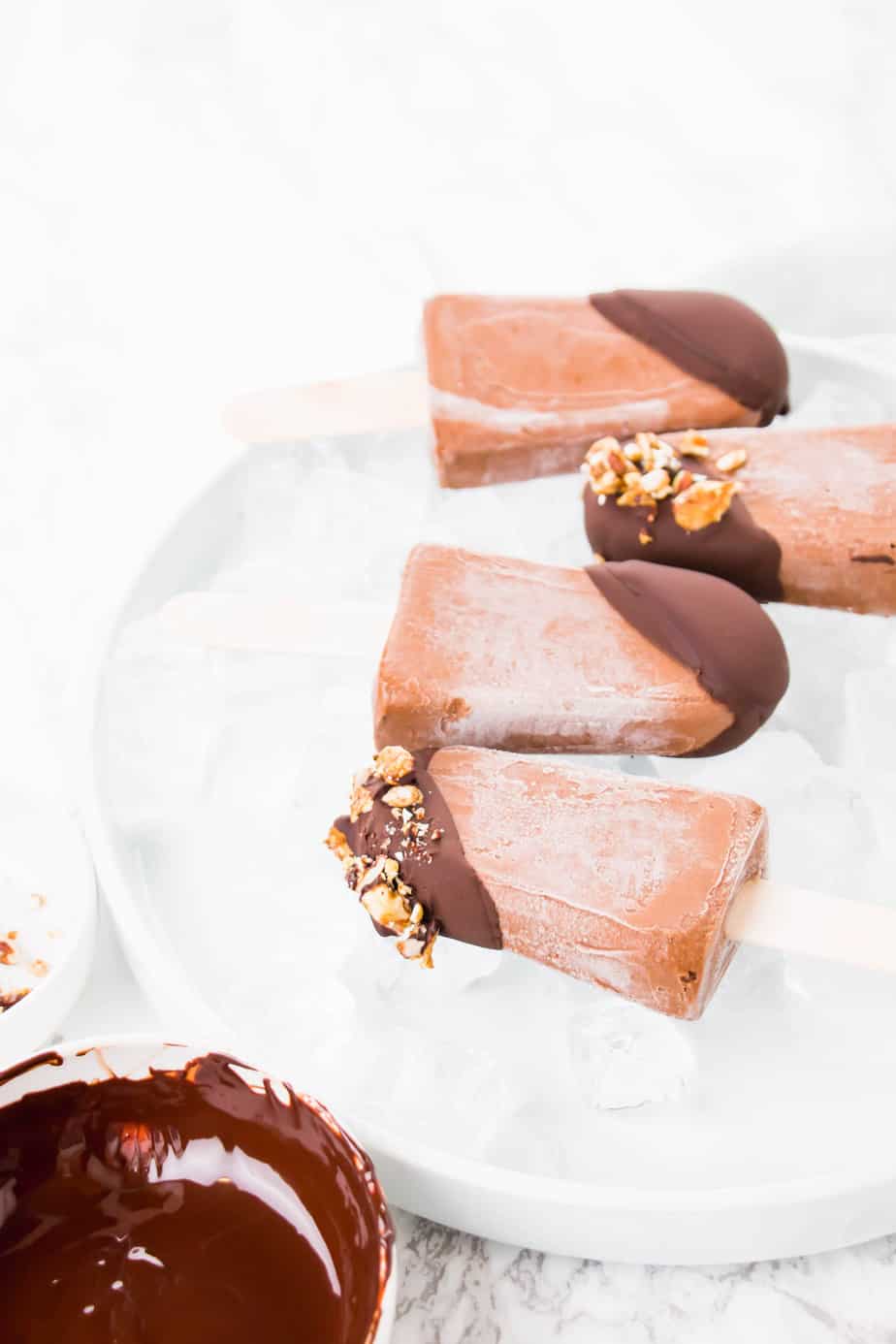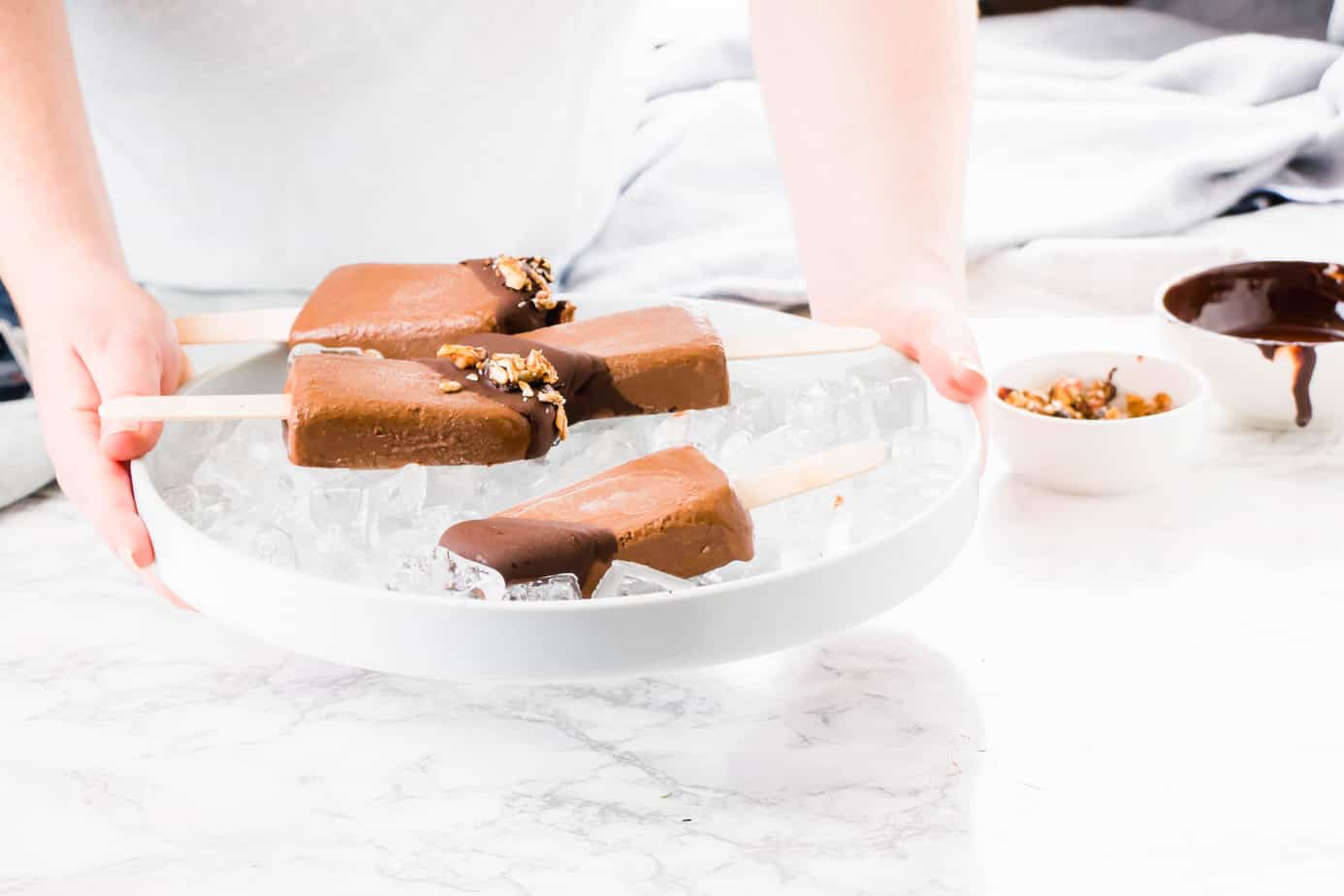 I also realised that I wasn't eating enough protein so I've been trying to add a little more to my diet. My newest obsession being the friggen incredible o'natural range. Everything from their protein powders to their oh so heavenly bars (oh man can I indulge in that stuff).
I normally either make a smoothie bowl using their protein powders or add a little to my morning oats. As you know I'm a dessert addict so I thought hmmm... this stuff is good, I should totally turn it into a dessert. Hence, these heavenly Vegan Chocolate Protein Popsicles were born! They were so easy to make, I literally chucked all the ingredients into my Nutribullet and poured the mixture into a popsicle mold! Obviously, then I got a little indulgent and dipped them into a dark chocolate ganache and topped it off with some crunchy granola... because why not? ;)
These Vegan Chocolate Protein Popsicles are perfect for a pretty guilt-free vegan dessert (no one will even know they're vegan) or you could make a batch ahead of the time and eat them as an on the go breakfast!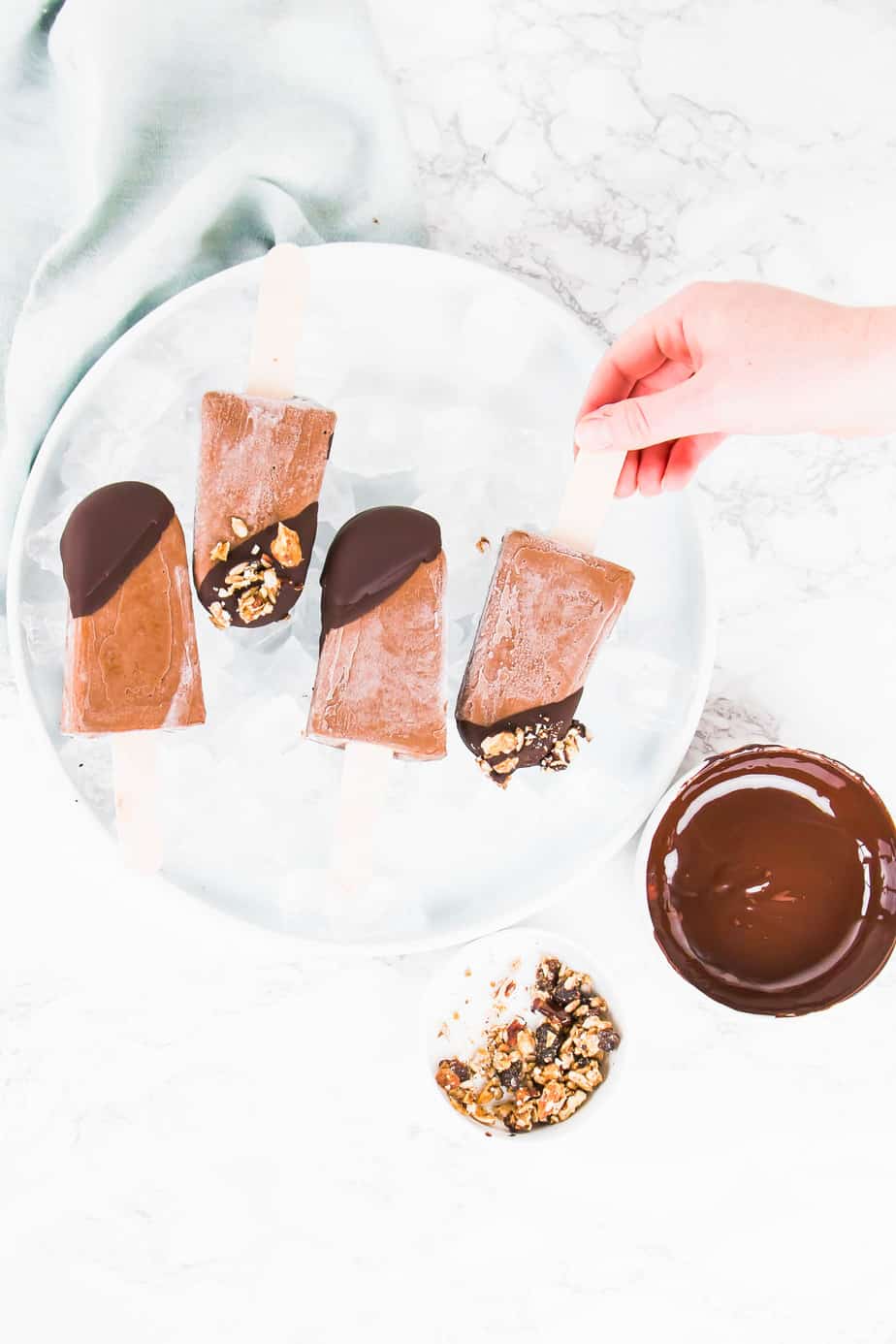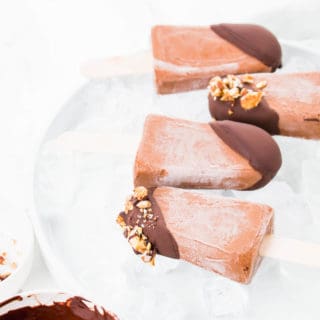 Vegan Chocolate Protein Popsicles
Ingredients
1

Banana

½

Cup

Coconut Milk

2

tablespoon

Cocoa Powder

2

tablespoon

Protein Powder

I used o'natural chocolate vegan protein powder

2

teaspoon

agave nectar/honey/maple syrup
For the topping
100

g

80% dark chocolate

½

Cup

granola

I used o'natural crunchy granola
Instructions
Place all the ingredients into a blender and blend until smooth.

Pour the mixture into the popsicle molds and place into freezer overnight.

Run the mold under a little warm water and wiggle them out of the molds.

Melt the chocolate in the microwave, stirring ever 3o seconds.

Dip the popsicles into the melted chocolate and then top with granola.
Tried this recipe?
Let us know how it was in the comments below
Tag us on Instagram!
We love seeing people make our recipes. Mention @baking_ginger