A list of the best vegan burgers out there. From chickpea to black bean to vegan chicken, these homemade vegan patties are all full of flavor and easy to make.
What are the best vegan burgers?
There are so many amazing kinds of vegan hamburger recipes to try. As the vegan diet grows in popularity, there are more and more amazing vegan recipes being created every day. Finding the best vegan hamburger will depend on each person's taste preferences. So have fun trying out different ones until you find the best vegan burger for you!
How do you make vegan burgers?
A vegan burger is a hamburger that is made entirely from plant-based ingredients. Remember that this also includes all toppings, sauces, and buns and not just the burger patty itself. A vegan patty is often made in a food processor, or mashed/mixed together and then formed into patties by hand. Plant-based burgers can be grilled, baked, or fried depending on the consistency of the patty and the recipes suggested cooking method.
Hearty black bean burgers that are packed full of flavor. Vegans, vegetarians, and meat-eaters are all guaranteed to enjoy these delicious plant-based burgers.
A Vegan Beet Burger made from chickpeas and fresh raw beetroot that can be pan-fried, baked, or grilled. This vegan beet burger patty is a beautiful bright pink color and packed full of protein and flavor!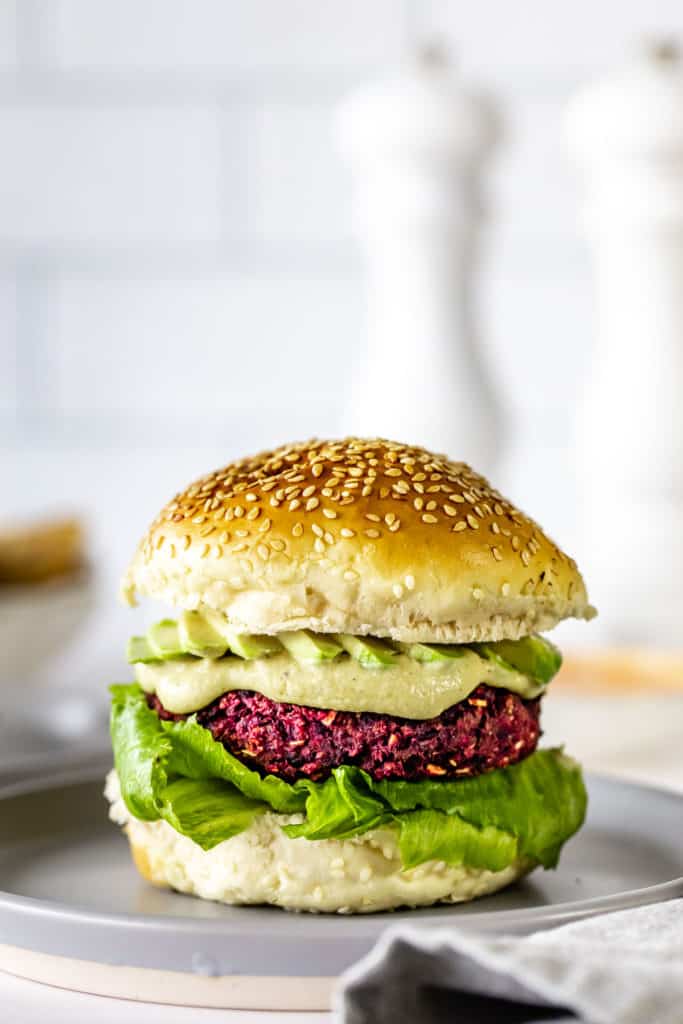 This Vegan Pumpkin Burger is delicious and hearty! It is easy to make and filled with yummy pumpkin flavor. This burger is definitely a must-try!
These yummy lentil burgers are made with pantry-staple ingredients and come together in just 30 minutes. They are then topped with a delicious tahini slaw which takes them to the next level of deliciousness.
An Asian-style, grilled, vegan Portobello Mushroom Burger topped with Asian-style Guacamole, topped with a cool cucumber ribbon salad and crunchy carrot slaw. Healthy, delicious, and satisfying!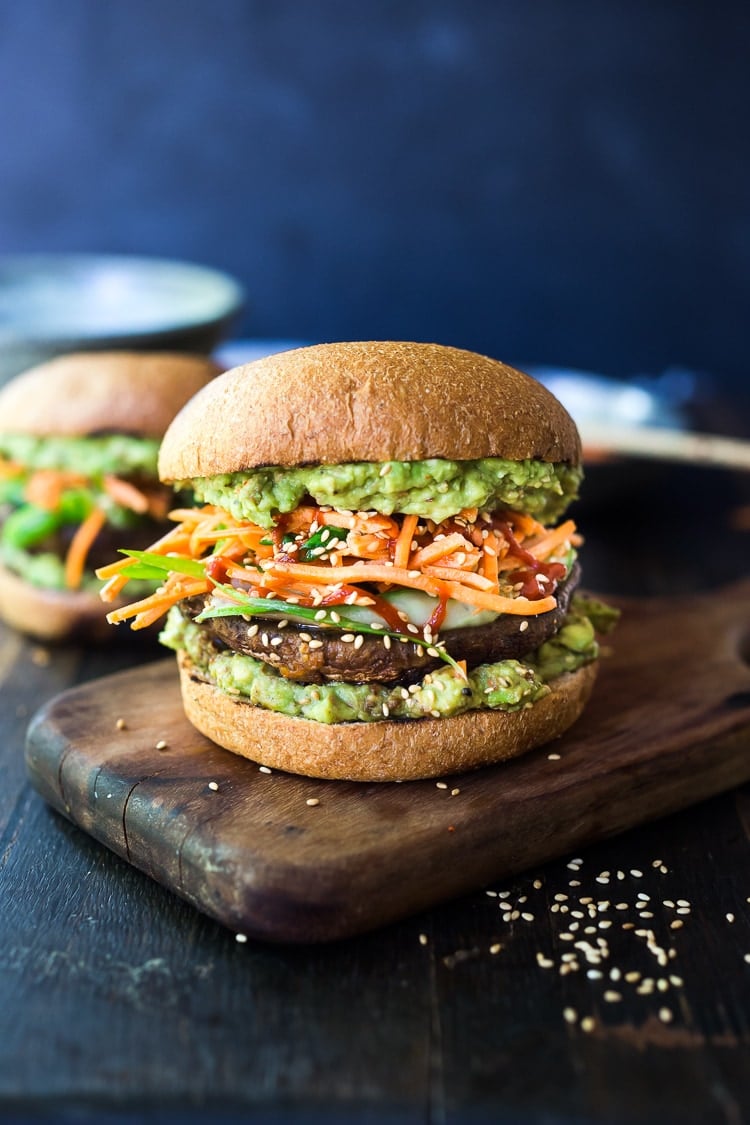 A delicious seitan burger patty recipe that is full of yummy spices and a crispy breaded coating. This burger is the definition of delicious!
Delicious vegan sweet potato burgers that are full of spices and herbs. These burgers are topped with avocado, vegan mayo, red onion, and Kimchi. The perfect combination of savory & spicy and they can be made in just 30 minutes!
These Quinoa White Bean Burgers are packed with veggies, healthy plant-based protein, and fiber for a healthy vegan burger that everyone would enjoy!
I hope you enjoyed this list of the Best Plant-Based Hamburgers. Follow me on Instagram or Facebook for even more deliciousness!