Gluten-Free Vegan Chocolate Pancakes that are easy to make and taste like a real treat full of chocolate flavor! Enjoy them as a tasty breakfast or snack!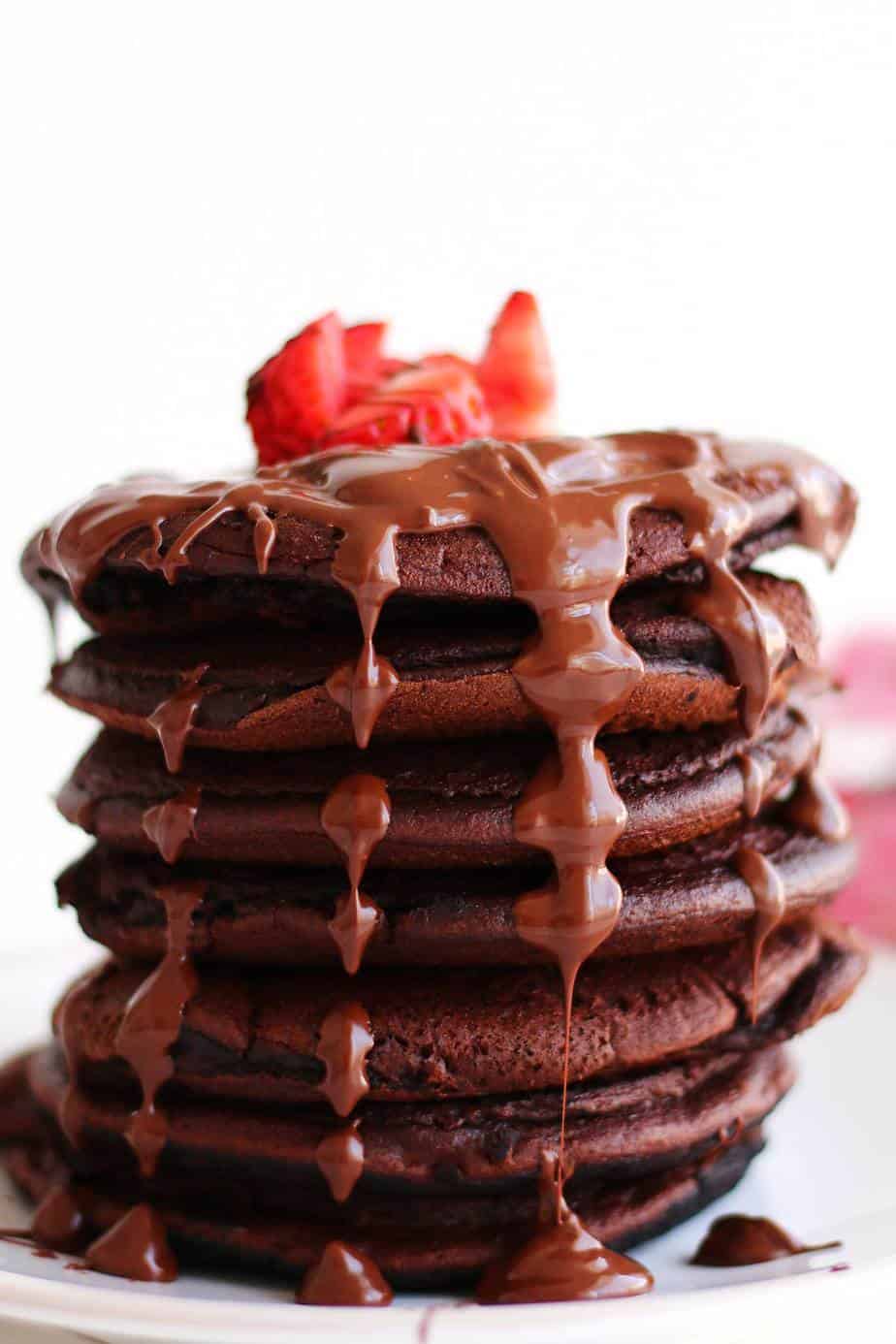 Gluten-Free and Vegan Chocolate Pancakes Recipe
My all-time favorite indulgent breakfast must be pancakes (or flapjacks as we call them). There is just something about digging into a stack of these sweet babies!
These Gluten-Free Vegan Chocolate Pancakes are quick and easy to make and oh-so indulgent! Simple but full of flavor!
Now, obviously one can't be eating pancakes for breakfast every day. Which to me is really difficult because I just love them so much!
So as I do, I try to find a way around these restrictions in life. And here you have it ladies and gents... these babies right here are gluten-free, vegan, and oh-so-delicious!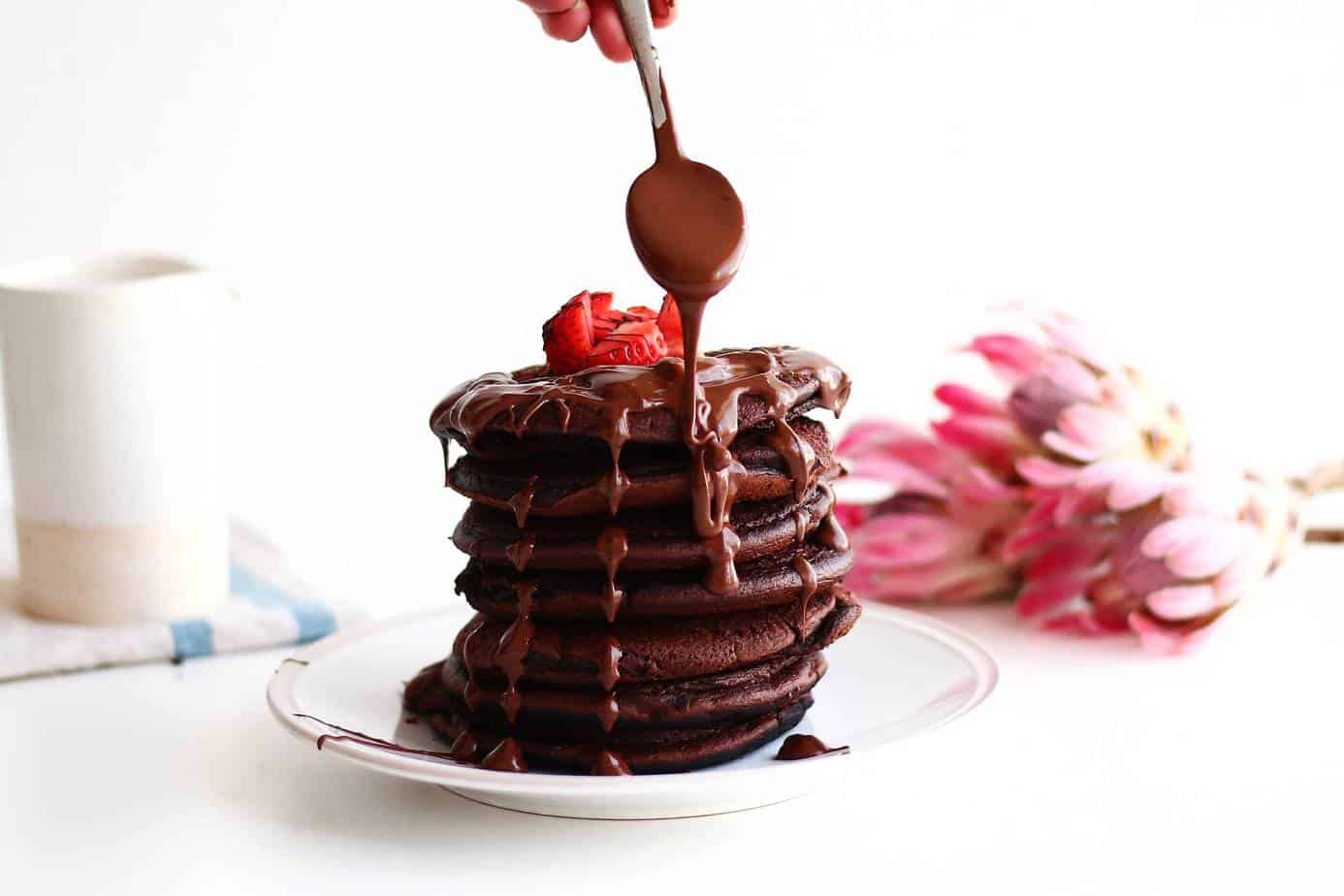 Why you'll love this recipe
I have been trying so hard lately to eat healthily and to get a little fitter, but my inner chocoholic just won't allow it! So being able to indulge in these babies every now and then has been a total lifesaver.
After a long week of working hard and working out, I love to sit down to a slow Saturday morning breakfast. Which always involves a delicious iced coffee and a stack of these scrumptious flapjacks!
I think it's really important to take at least one day in a week to yourself, or maybe even just a few hours where you do something that you truly love, like reading a new book or trying out a new recipe!
We often get so swept up in the hustle and bustle of life that we forget to take out time just for ourselves! So treat yo self!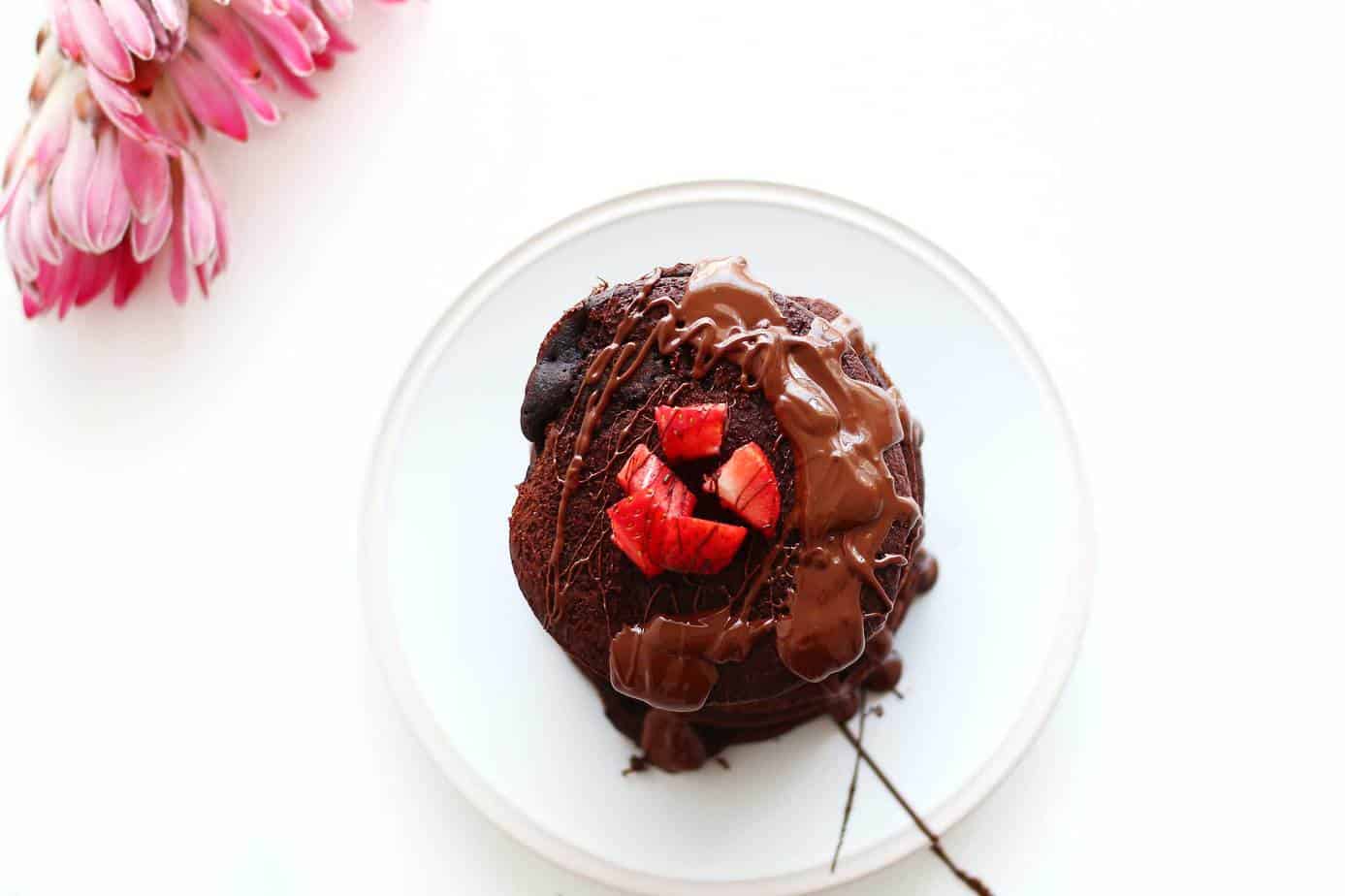 These Gluten-Free Vegan Chocolate Pancakes are fairly easy to whip up, just make sure you fry them very slowly and softly as they do tend to crumble a little... so have a little patience (even though I know you want that stack RIGHT NOW)!
Head over to my Instagram page to see what I get up to every day or to get a little more indulgent inspiration!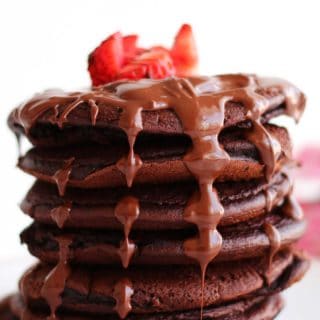 Gluten-Free Vegan Chocolate Pancakes
Ingredients
2

Flax Eggs

¼

Cup

Coconut Oil

¼

Cup

Coconut Sugar

¼

Cup

Cocoa

1 ½

teaspoon

Baking Powder

1

Cup

Brown Rice Flour

¾

Cup

Almond Milk

1

teaspoon

Vanilla Essence
Instructions
Mix together the flax eggs, oil and coconut sugar.

Add in the remaining ingredients, mixing well after each addition.

Place a pan over medium to low heat and add in a little extra coconut oil.

Place about a tablespoon of batter into the pan and allow it to cook for about 1-2min before flipping.

Top with melted dark chocolate and fresh berries!
Tried this recipe?
Let us know how it was in the comments below
Tag us on Instagram!
We love seeing people make our recipes. Mention @baking_ginger