Since making
Nutella Croissants
, I've had so much fun playing around with croissants. All you need in life is a packet of puff pastry and any other ingredient of your choice and BAM, magic happens!!!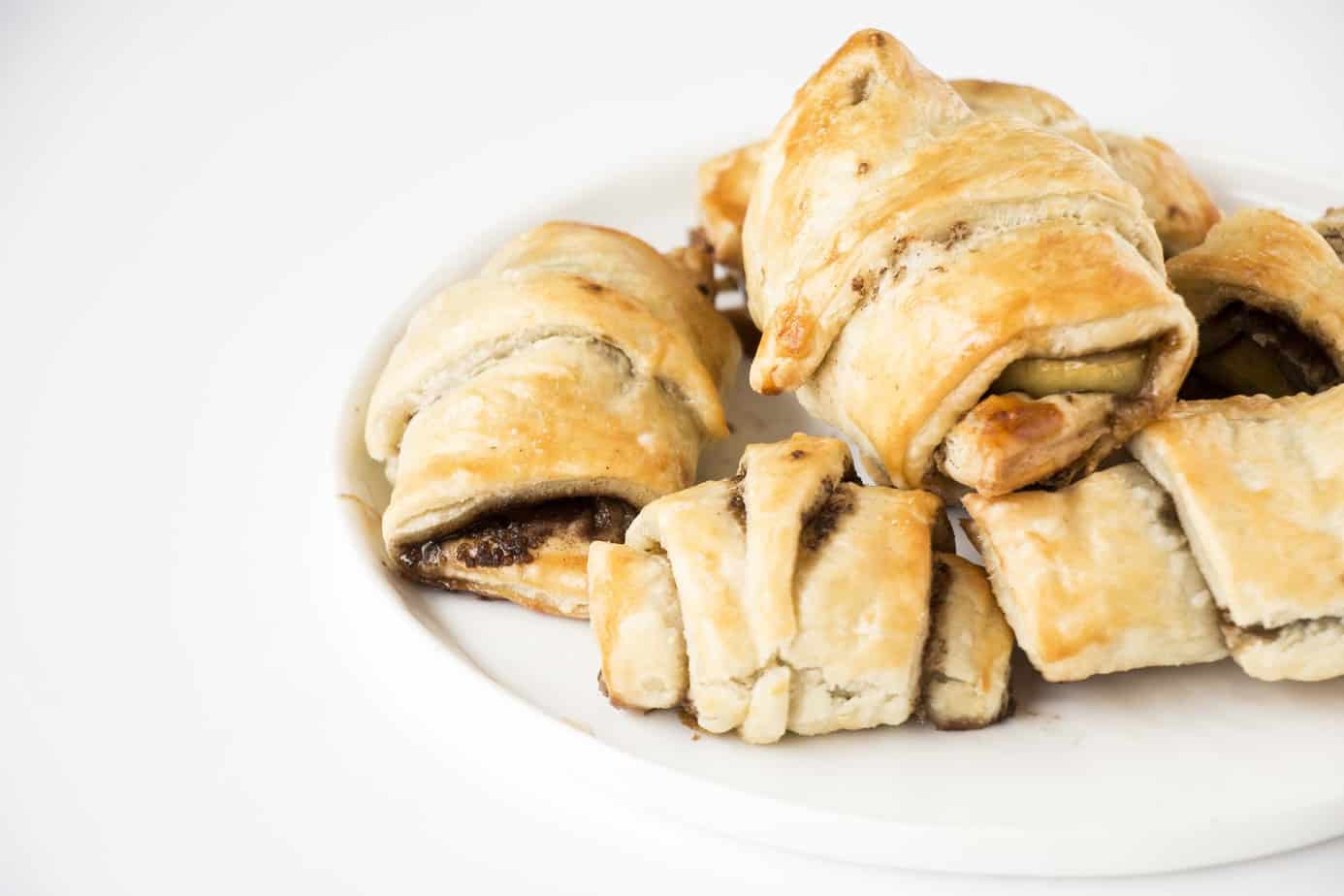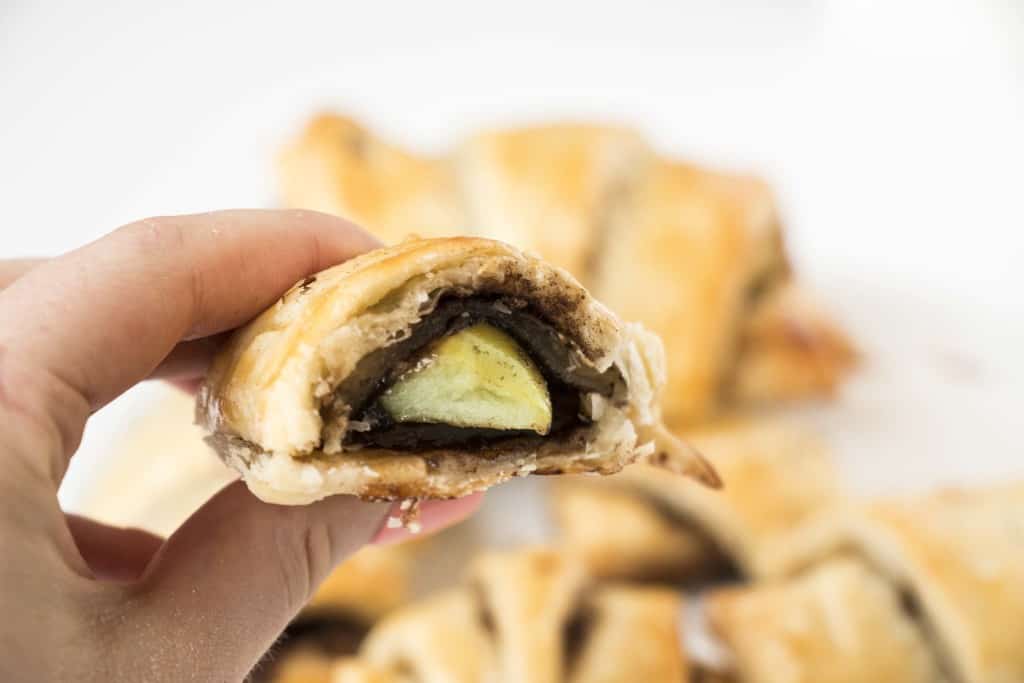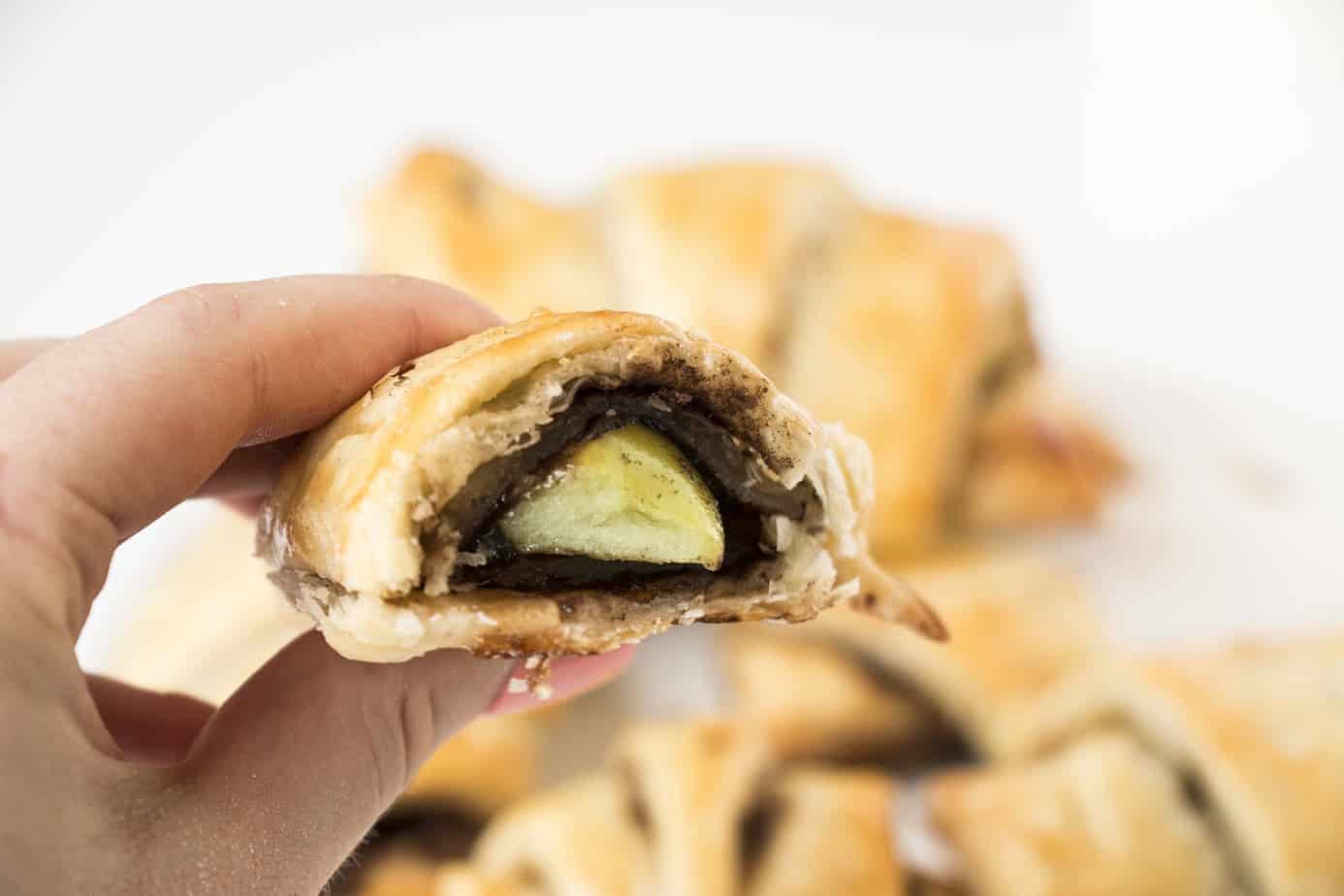 I've been in quite a toasty mood, with all the cinnamon and apple flavours lately... as you can see here, here AND here ;). I just find these warm flavours so comforting and sometimes you just need a little comfort right? I've been trying to make "life"decisions. Life decisions concerning 2016 and what to do with it. Life decisions over whether I should study further, get a post graduate diploma, or if I should rather go travel for a year and get some "life experience", spread my wings a little etc etc... And anyone that knows me, knows I am seriously indecisive, so when it comes to making big decisions it's virtually impossible for me. So in response to my indecisiveness, I bake!! I bake things like these Easy Apple Cinnamon Croissants, because they keep me busy and they bring warmth and comfort... okay honestly I'm actually just using baking as an excuse not to make a decision ;).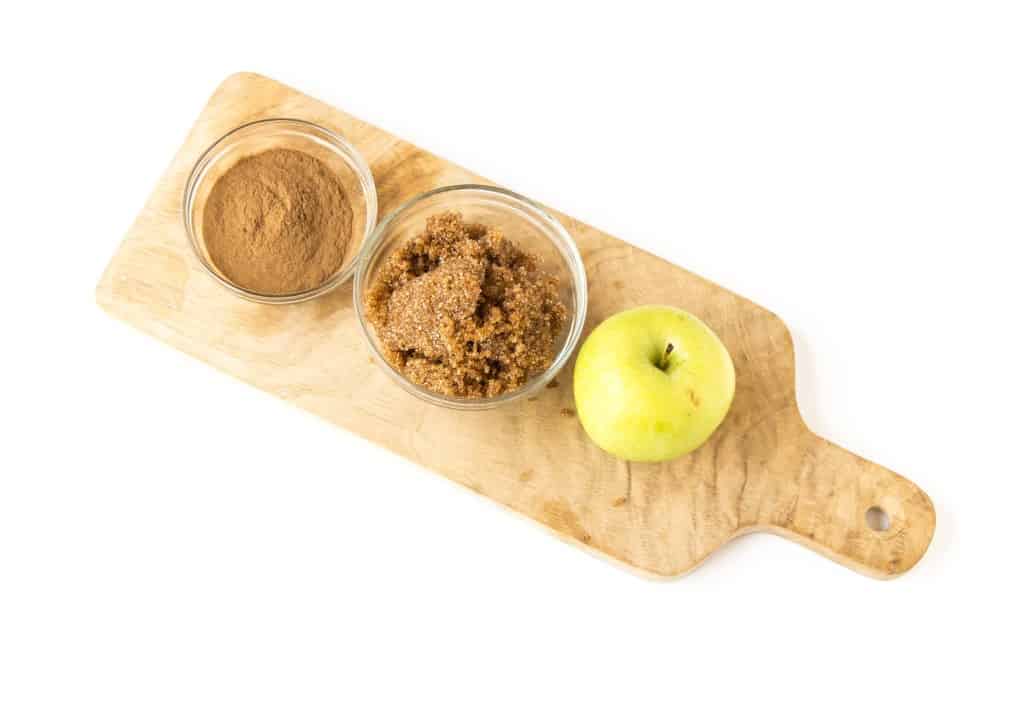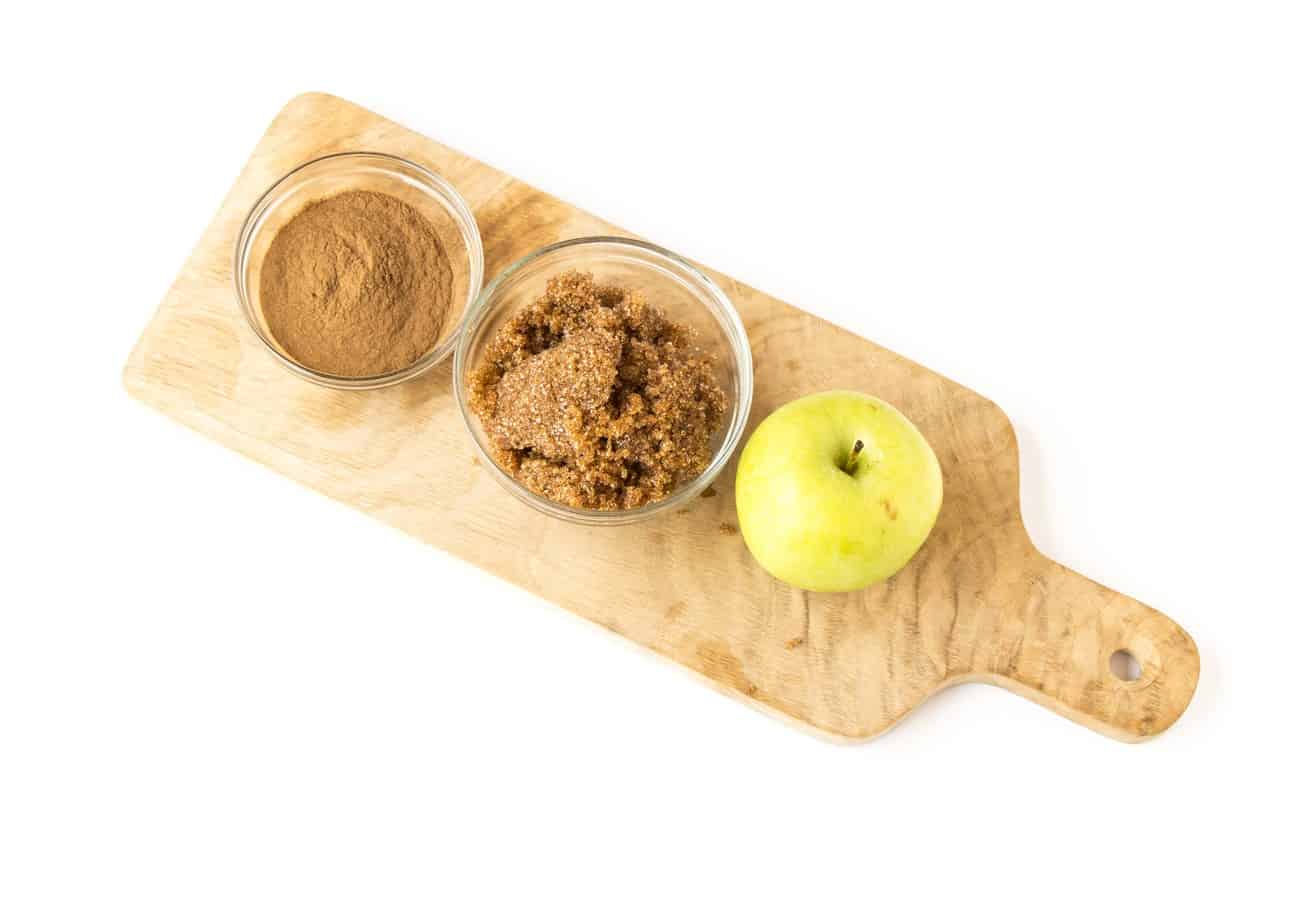 These Easy Apple Cinnamon Croissants are, just as their name suggests, super easy to make. You roll out the puff pastry (just a tiny bit), add the brown sugar and cinnamon mixture, place a slice of apple, roll up the pastry, brush on a little egg and bake!! They are really lovely to make when your short on time but you have guests coming over, or simply for a Sunday brunch. They fill your whole home with a warm "cinnamony" aroma.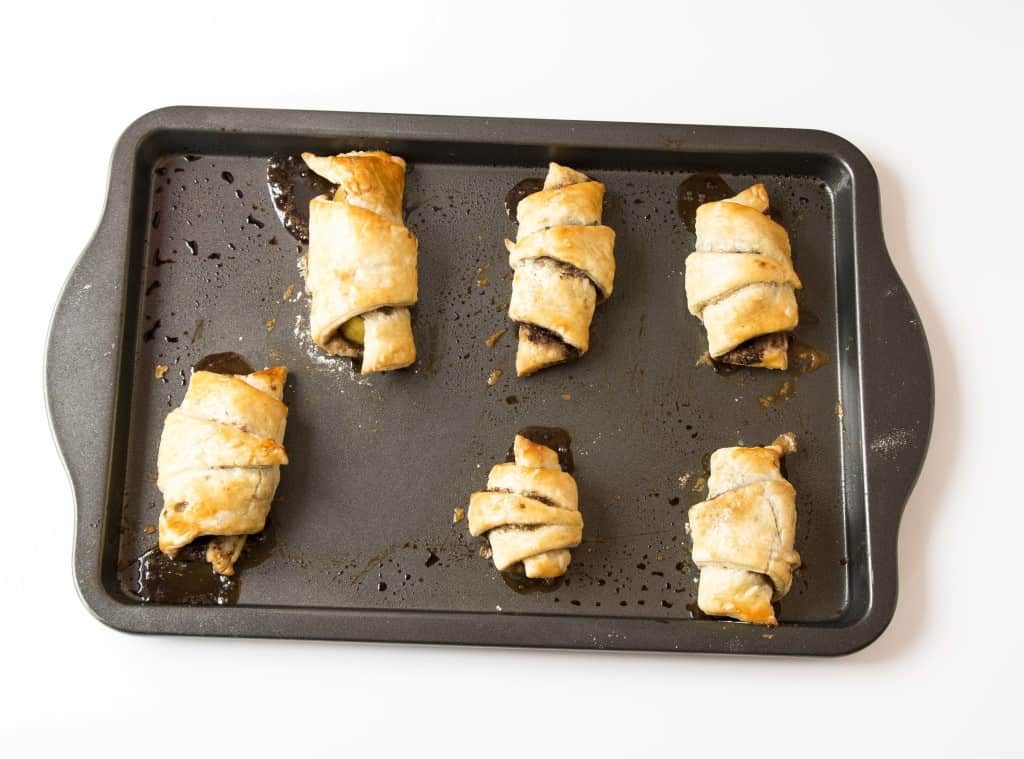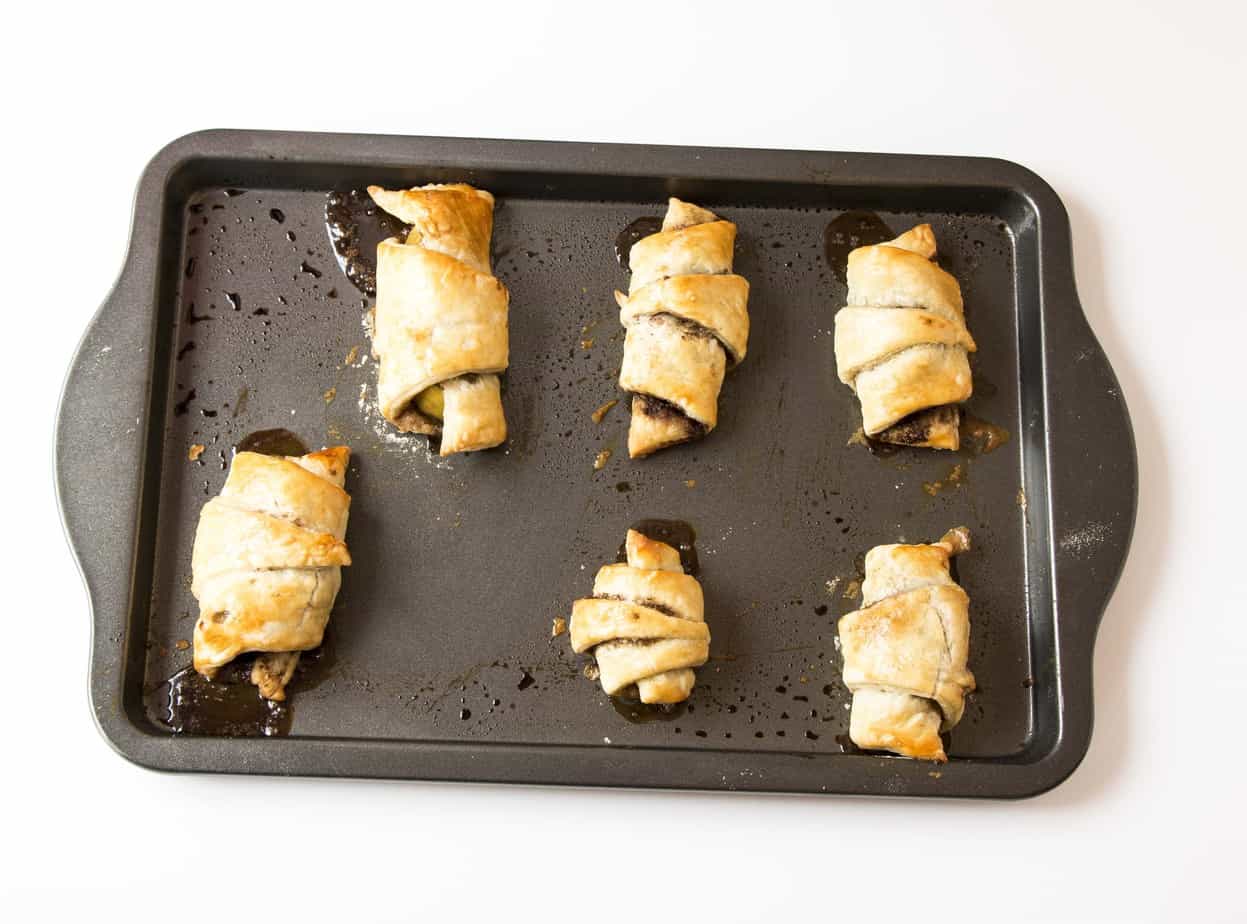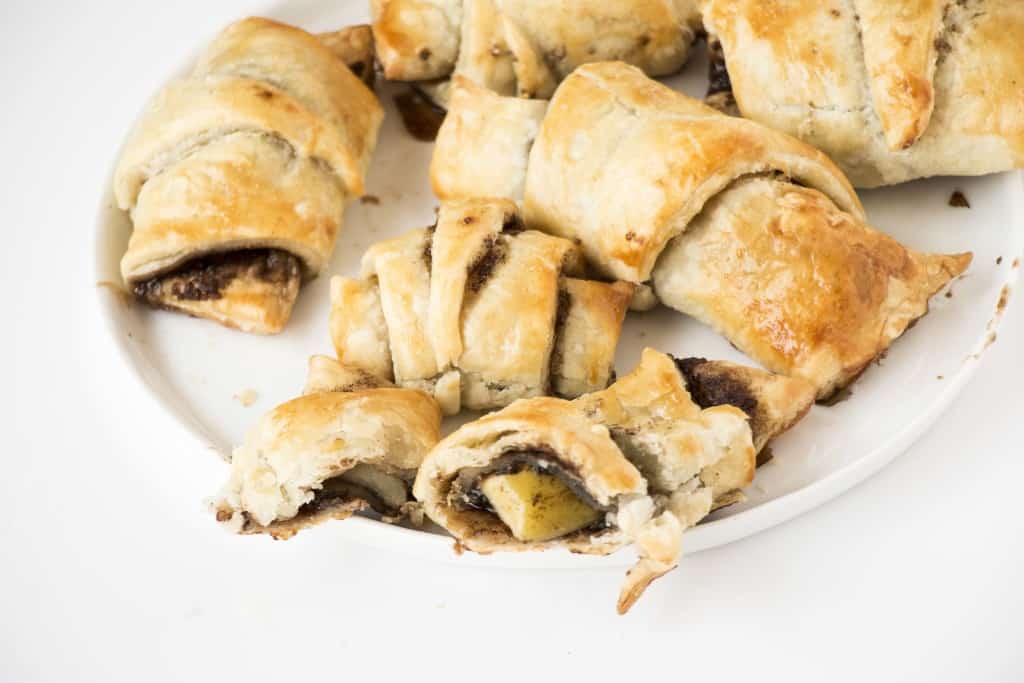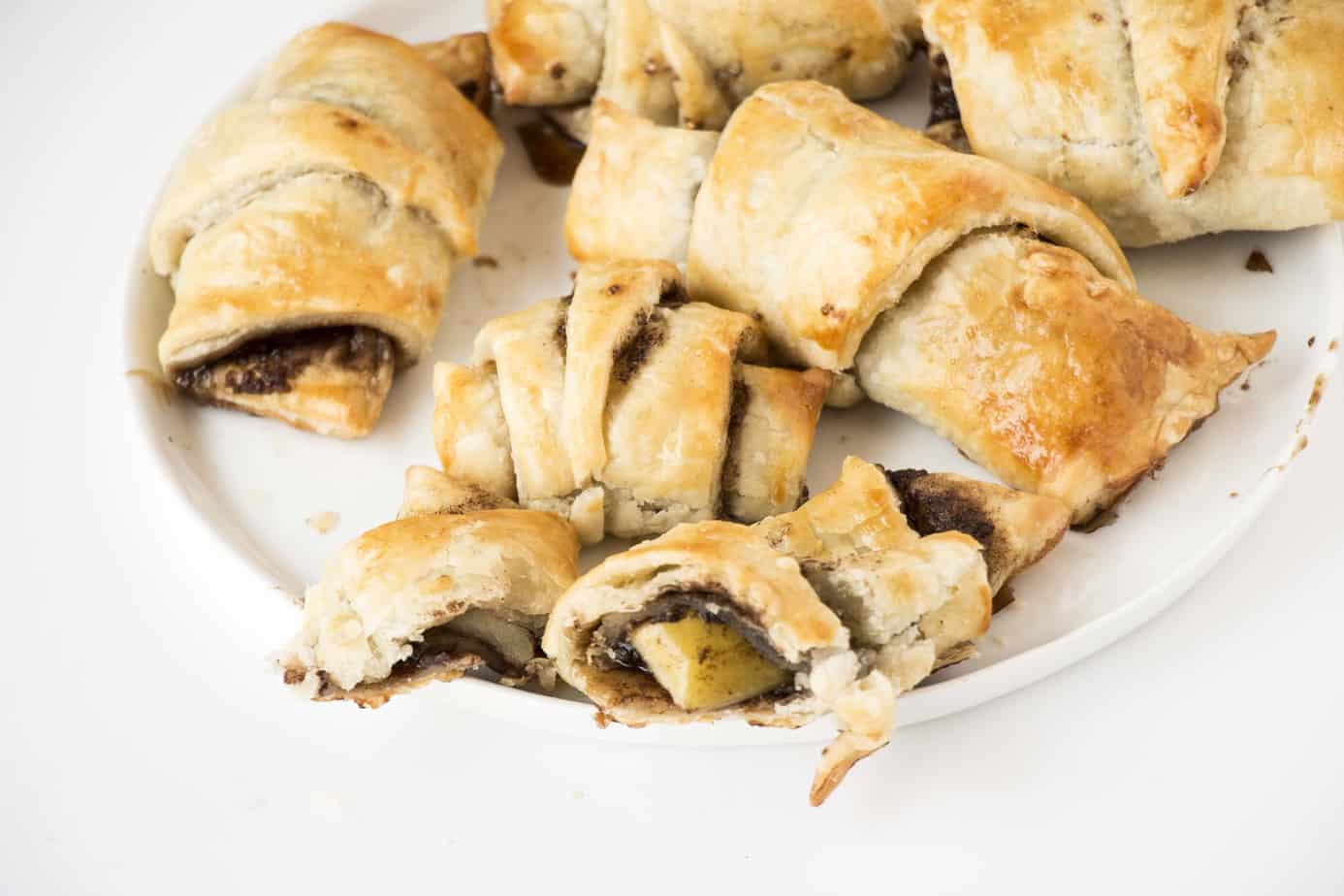 These can be made in about 5min and they only bake for 20min, so that's a fabulous dessert, breakfast or snack in only 25min. Perfect isn't it? And you can store them for a week or so and simply heat them up in the microwave for 30 seconds and they're as good as new. Plus, they make you look like a professional baker ;). Nobody has to know we cheated and used puff pastry.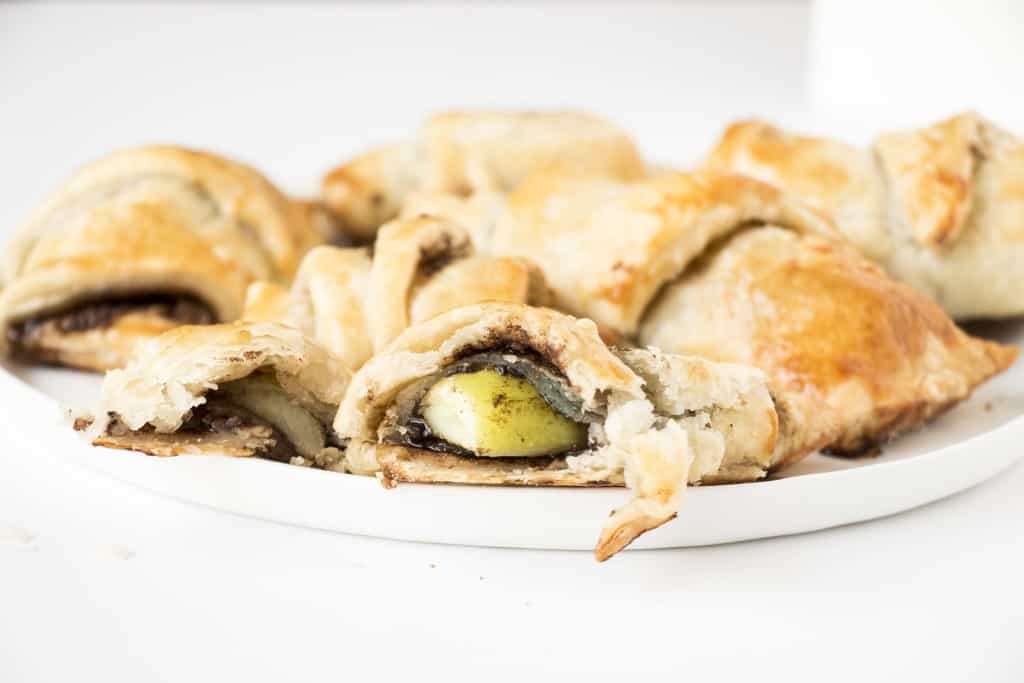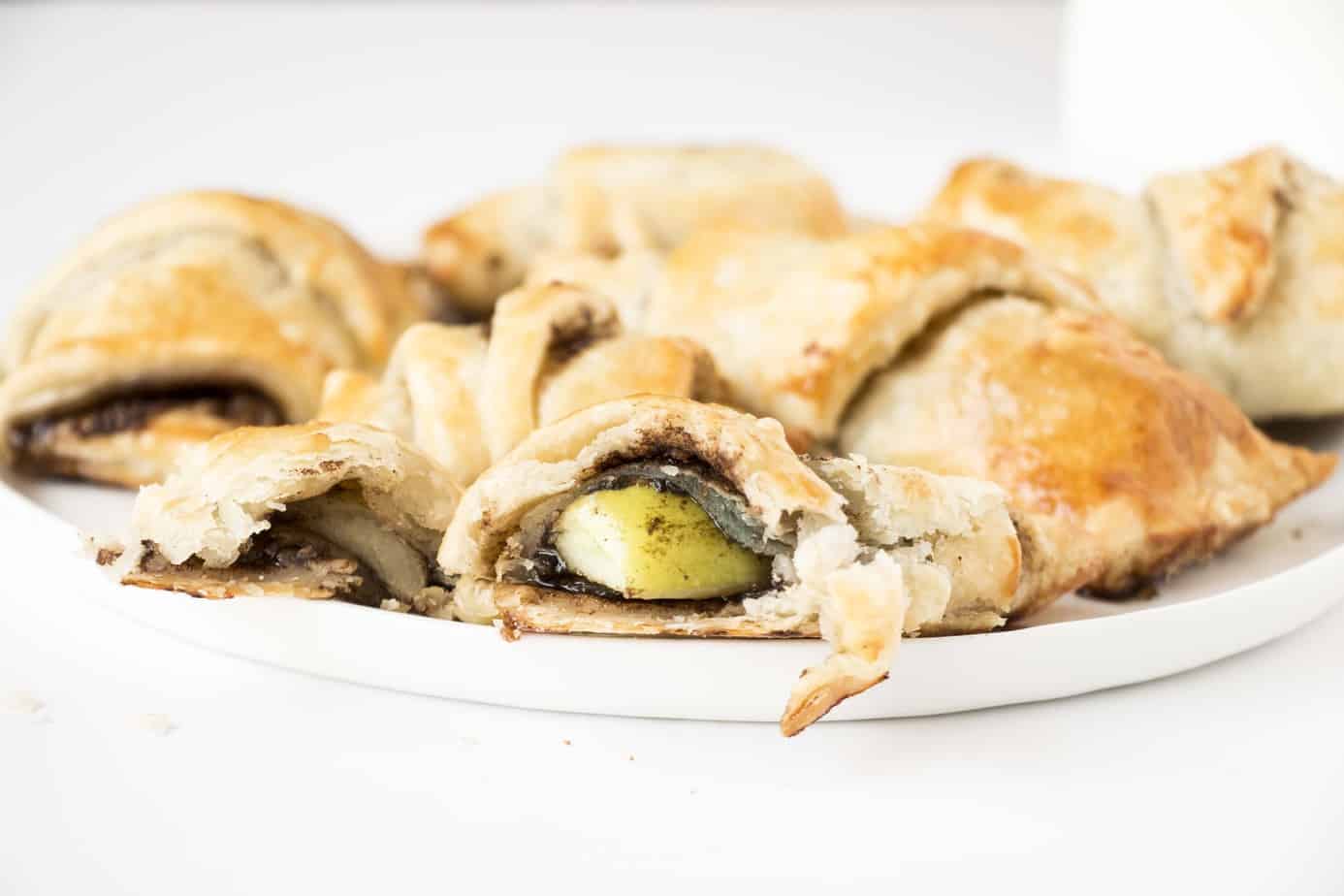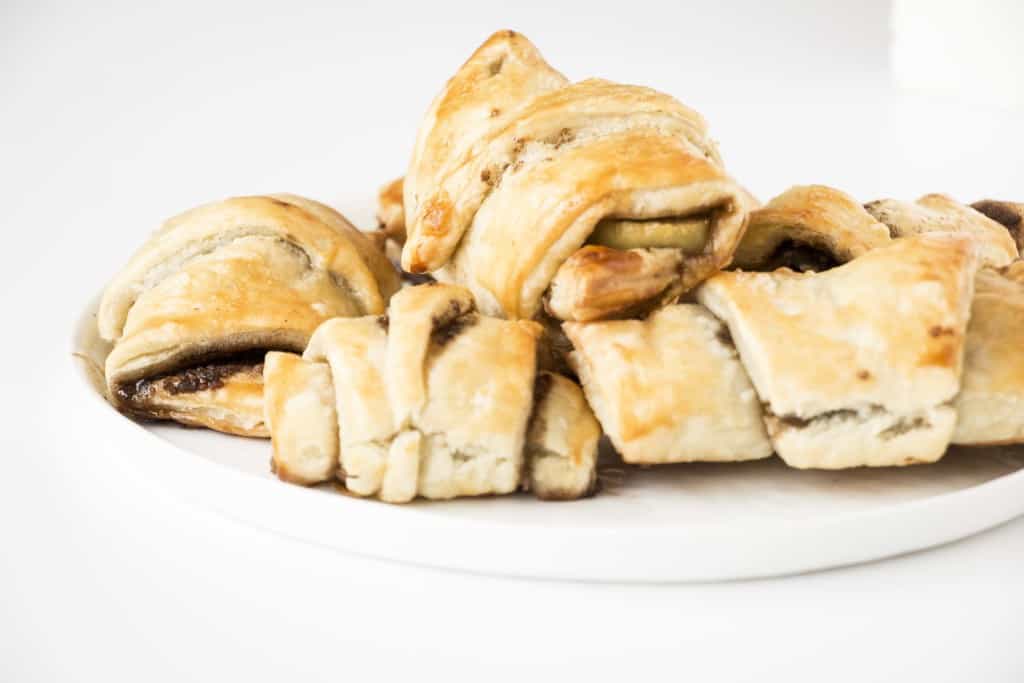 Other Posts You May Enjoy: