Earl Grey & Fig Cake with a Nutty Fig Filling and Cream Cheese & Mascarpone Frosting - The most delicate cake that compliments any event or even simply with a good cup of tea. The softest cake layered with a tasty, crunchy filling.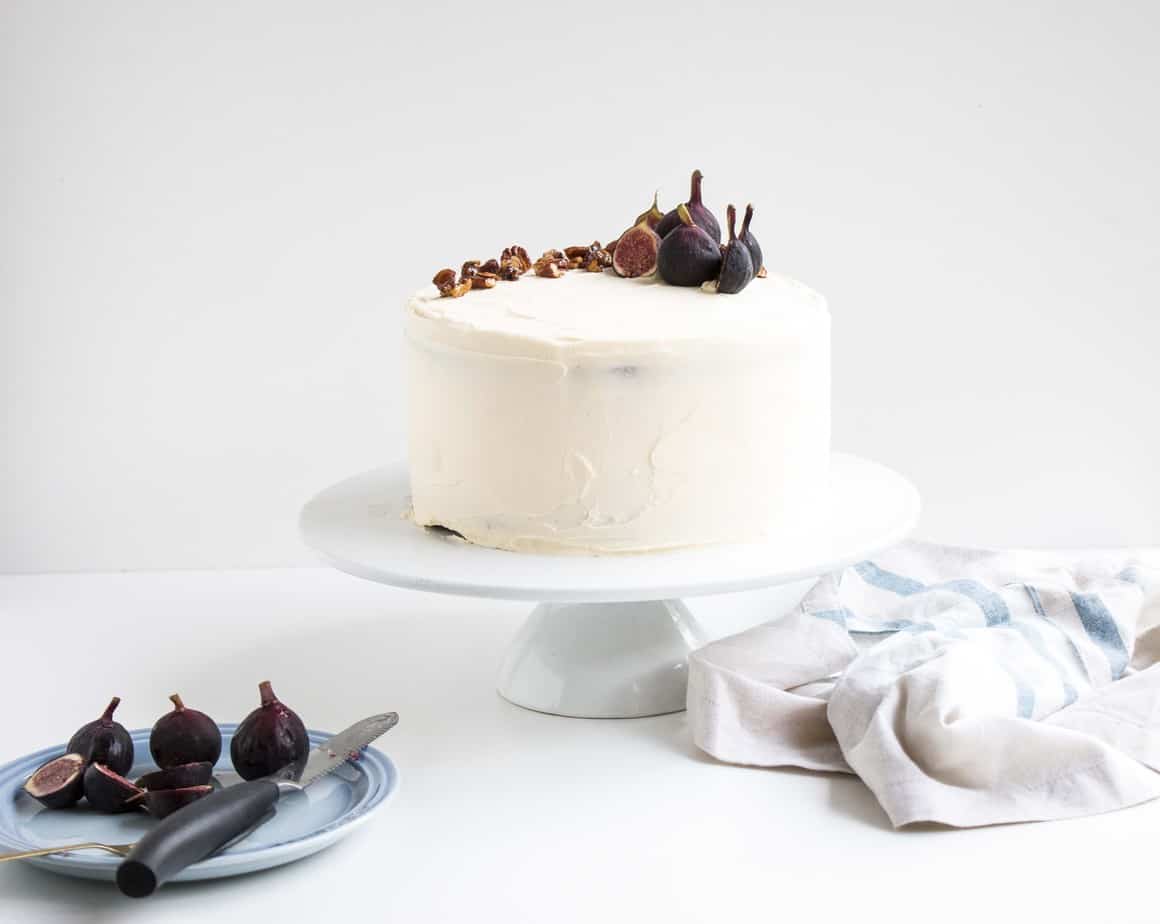 An Earl Grey Tea Cake with Figs and Nuts
I'm back in Cape Town this weekend! Beautiful, beautiful Cape Town. I love coming here, no matter the reason, I love the people, the views and most of all the vibe of the whole city. Everything is so gorgeous and filled with happy vibes.
Perhaps it's time for a move ;). This weekend the whole family is down here for my cousin's wedding and although weddings are great, family holidays can often turn out to be a little stressful.
So what better way to bring everyone together than with cake right? Especially this Earl Grey & Fig Cake with a Nutty Fig Filling - so delicious!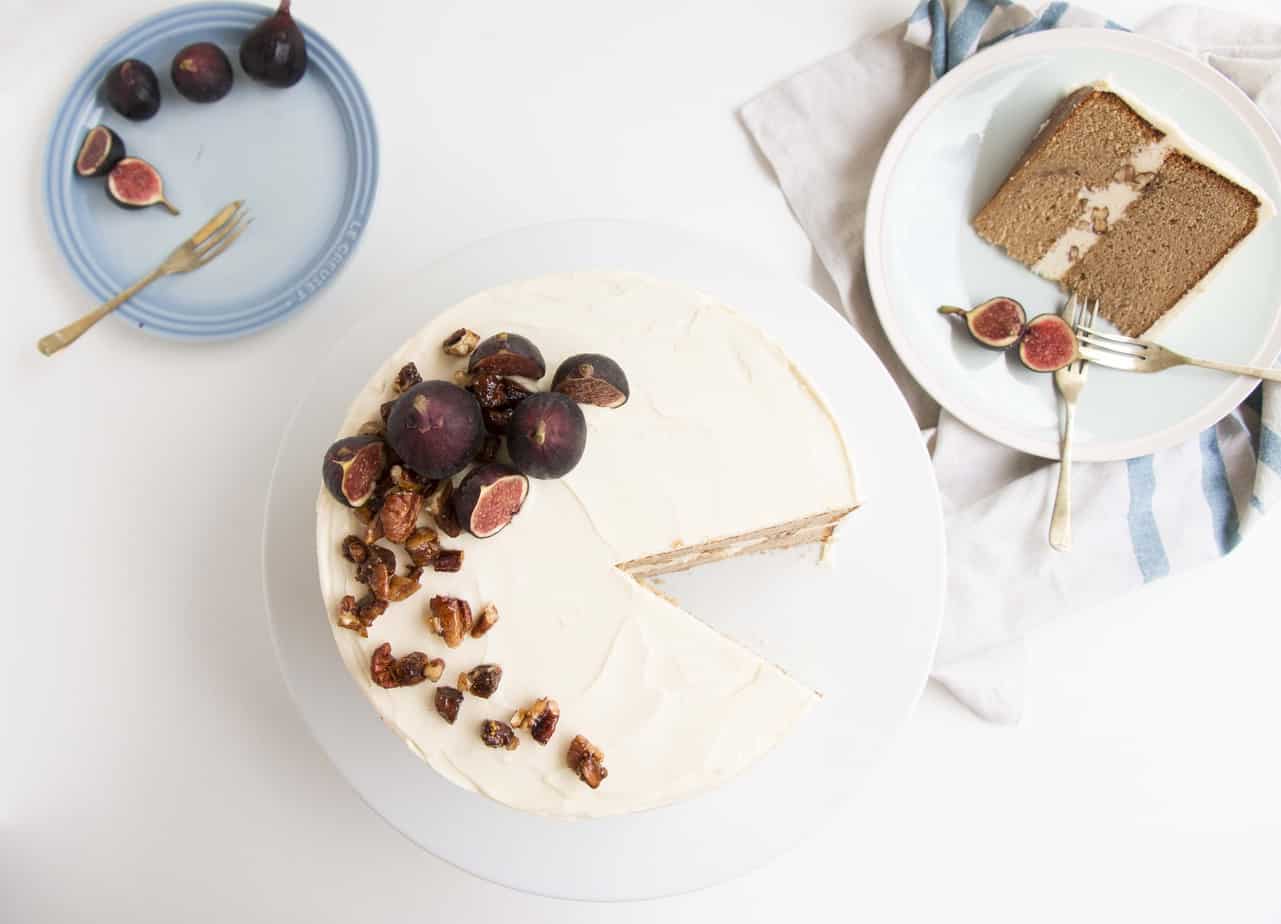 How To Make An Earl Grey Cake
I love this Earl Grey & Fig Cake with a Nutty Fig Filling. The earl grey flavour works so beautifully with the figs. It is very subtle, almost barely there but just as you finish chewing, that gentle earl grey flavour sneaks onto your taste buds.
This plus the delicious crunchy and chewy "figgy" nut filling and the beautifully soft cream cheese frosting and you pretty much have everything you could ever ask from a cake. And when they are layered on top of each other it is truly perfection.
On top of it all, it really does look absolutely breathtaking on a table. It really is something else, something that people aren't used to when it comes to cake and everyone has been absolutely in awe of its beauty and most of all its delicate flavours.
Cake Recipes
I am incredibly proud of myself lately, I have been pumping out cakes one after the other and they have all been simply delicious...even if I may say so myself ;). The Champagne Ombre Cake with Italian Meringue Buttercream was pure perfection and now this Earl Grey & Fig Cake with a Nutty Fig Filling! YUM! I think we are probably all starting to pack on the pounds...but hay, all for the love of cake right.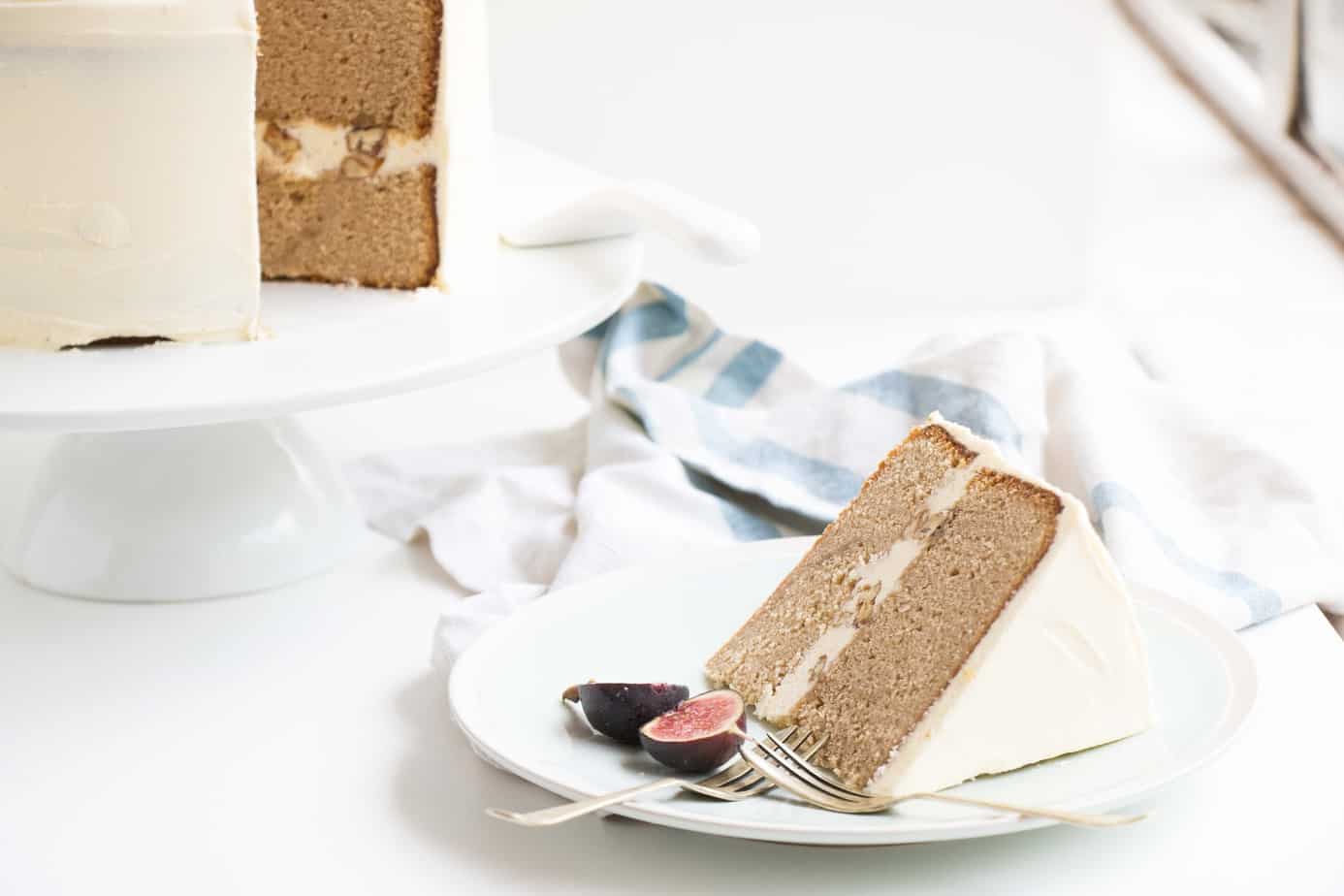 I hope you love this recipe as much as I do. And if you want to see more of my food adventures, follow me on Instagram or Facebook.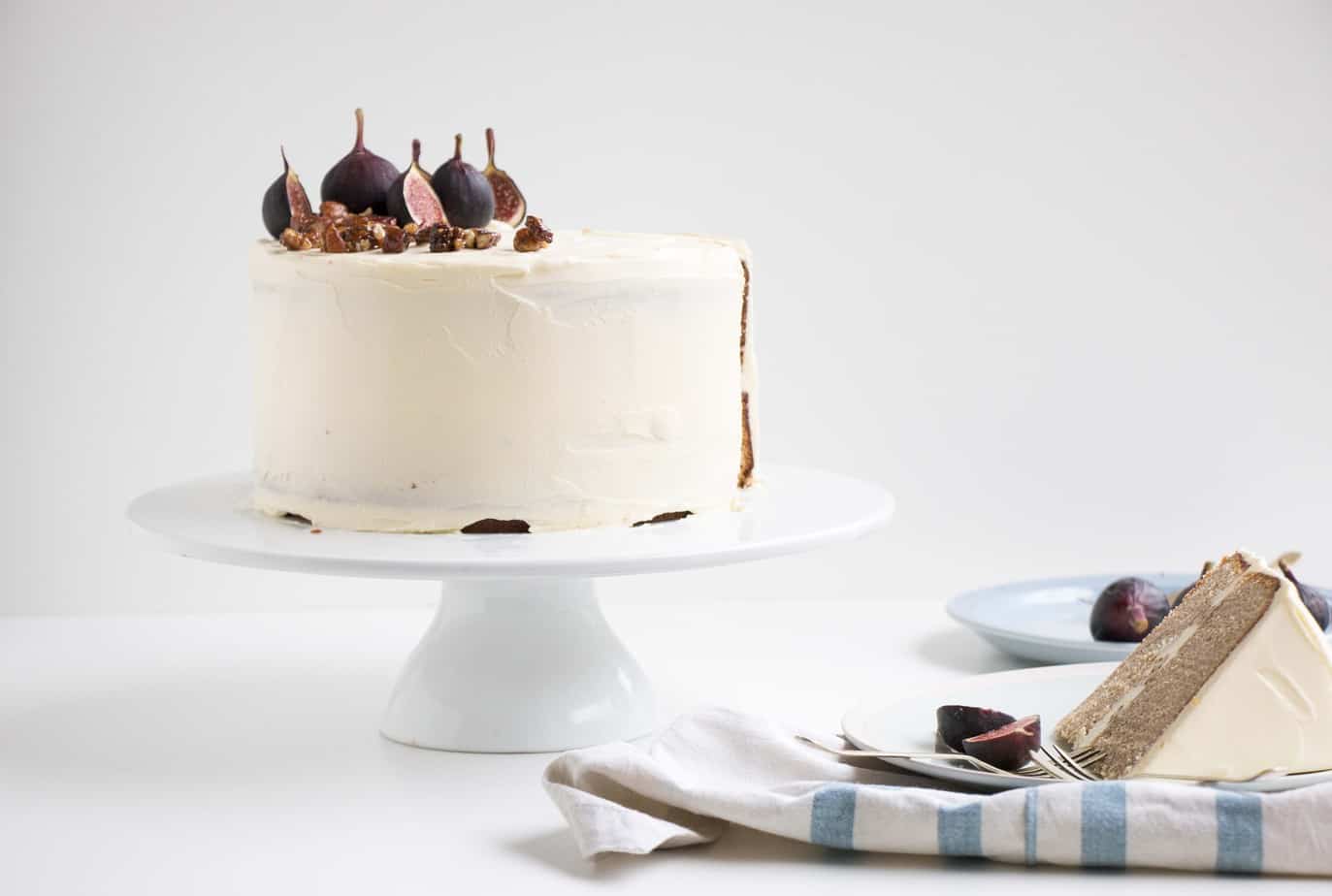 Love it? Why not PIN IT?