Some whiskey is best for sipping, others work best for mixing. This post will look at the best whiskey to drink straight to enjoy all its delicate nuances and flavors.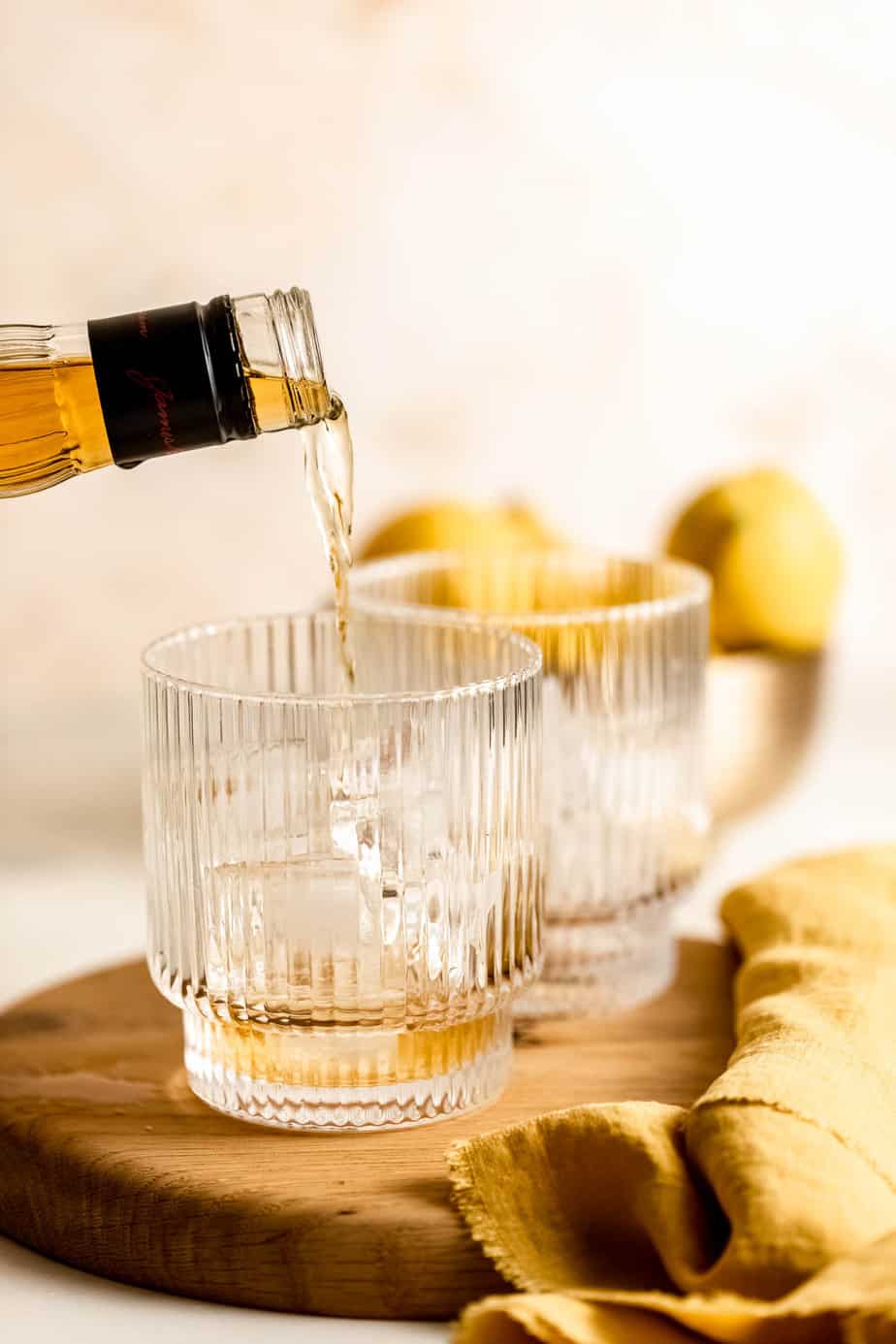 Drinking sipping whiskey straight
Known for its trademark dark flavor profile, whiskey is a deliciously complex, robust, and sophisticated liquor. This makes it a perfect sipping drink to enjoy straight or on the rocks.
Both neat and 'on the rocks' (aka over ice) fall into the straight category of liquor drinking because the whiskey doesn't contain any additional flavorings. Drinking whiskey straight allows you to appreciate the true flavor profile of the whiskey you are sipping.
From a smokey scotch to a sweet bourbon, there's a lot to be enjoyed across an impressive breadth of whiskey flavor profiles. And although it is often associated with cold weather, you can enjoy whiskey all year round. Especially if you know your flavor profiles.
So read on to find the perfect whiskey for you for sipping on straight!
And if you are looking to try out mixing whiskey drinks, check out our WHAT TO MIX WITH WHISKEY post!
Jump to:
WHAT ARE THE DIFFERENT TYPES OF WHISKEY?
You can enjoy all different types of whiskey straight. And there are many different varieties of whiskey each with its own unique characteristics. So read on to learn more about the main types of whiskey:
BOURBON
The most famous American whiskey. This type of whiskey is made with at least 51% corn. It's typically sweeter, traditionally distilled in Kentucky, and has a sweet and smoky flavor profile.
If you are looking for more information on bourbon, we've got a whole post about What To Mix With Bourbon.
SCOTCH WHISKY
The Scottish have been making whisky for at least 500 years. And they have carefully refined their craft over this time to produce a flavorful and complex whiskey. Scotch is made from barley, commonly refined in Scotland, and it has a peaty flavor. This type of whiskey is commonly spelled without the "e" when referring to Scotch whisky. This is the traditional spelling in Scotland and helps to differentiate it from other whiskeys.
IRISH WHISKEY
Most Irish whiskies are blended, combining several malt or grain whiskeys such as corn, barley, and rye. Modern-day Irish whiskeys are usually triple distilled using column stills. This produces a smooth and subtle whiskey.
JAPANESE WHISKY
Japanese whisky makers have been heavily influenced by Scotch producers, hence the use of the same spelling ("whisky"). These highly refined whiskies with a smooth flavor are blended whiskies made in Japan.
RYE WHISKEY
This type of whiskey is produced from rye grain. Made in the United States and has a strong, spicy flavor of rye. It is also often quite dry.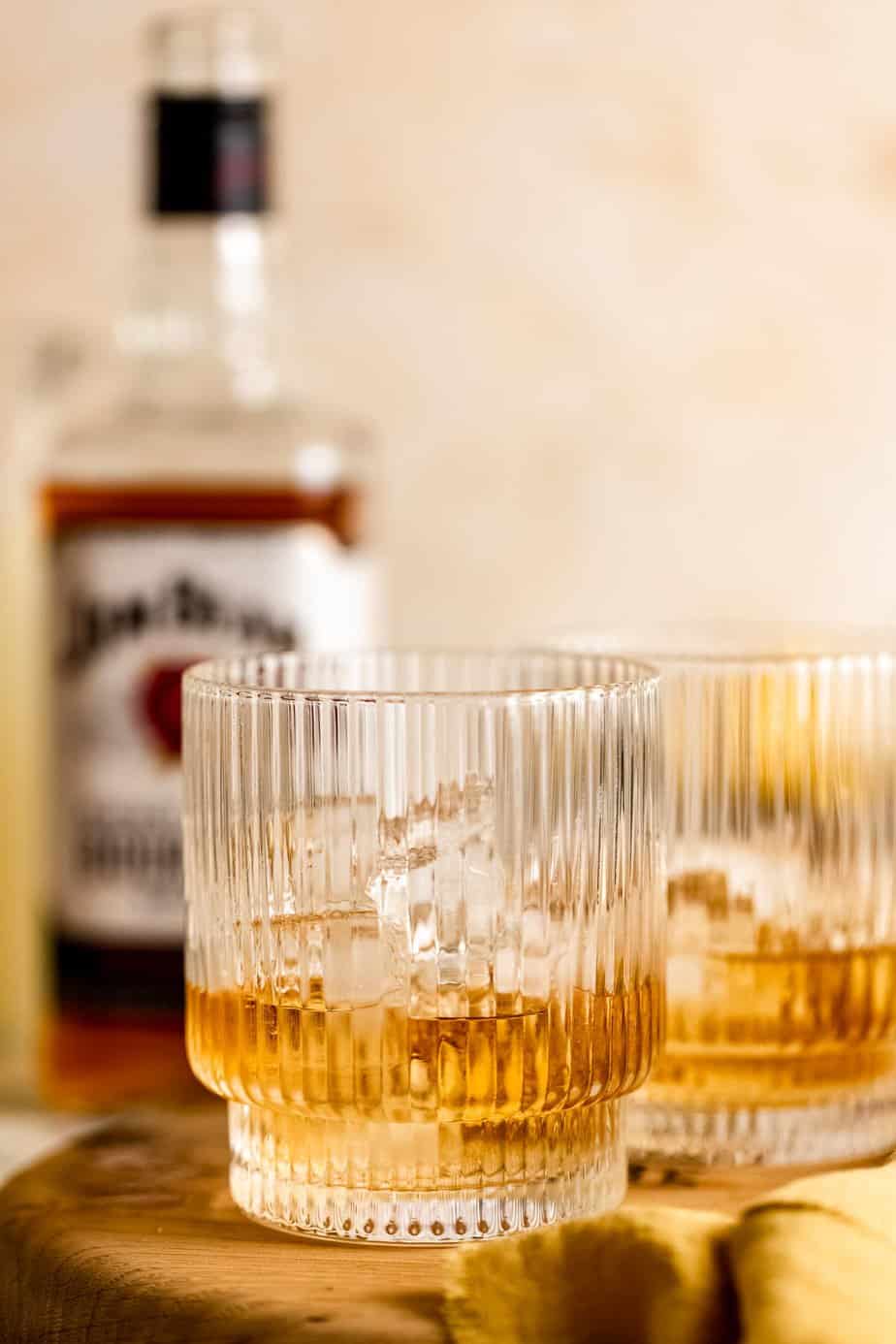 The Best Overall Whiskey to Drink Straight
Jonnie Walker Blue Label
Known and loved around the world, this is an exceptionally complex, deep, and flavorful whiskey. It includes a number of tasting notes and aromas that are perfectly blended into a single drink.
Jonnie Walker Blue Label includes flavors of dark chocolate, hazelnut, kumquats, sandalwood, and sherry, as well as notes of pepper and dried tropical fruits. The Blue Label variety is aged for at least 28 years. And it is definitely a splurge buy, but worth every penny.
The Best Sweet Whiskey to Drink Straight
Buffalo Trace Bourbon
This vibrant and bold bourbon whiskey always delivers! It starts sweet and gets sweeter in the middle, but ends on a peppery note. Buffalo Trace Bourbon has a delightful mix of flavors, including butterscotch, cinnamon, and caramel.
When sipped, this whiskey goes down smooth and hot, leaving a mild honey aftertaste. It is normally aged for six to eight years, but there are varieties also younger versions. The younger version of this whiskey is a bit more harsh side but is still a delicious sip.
The Best Japanese Whisky to Drink Straight
Hakushu 12-Year Old
Aged for 12 years, this is a fairly exclusive whiskey that can be quite pricy and hard to find. But if you can get a bottle, this smoky whisky with its fruity apple and banana flavors and herbal flavor profile, with notes of basil, mint, and green tea, will charm and seduce you.
The Hakushu 12-year bottle provides a much more subtle and smooth drinking experience than its more mature counterpart. It has a smooth and velvety finish, almost creamy, with a refined burn that is almost nonexistent.
The Smoothest Whiskey to Drink Straight
Redbreast 12 Year-Old
This Irish whiskey is a single pot still triple-distilled drink with a distinct sherry flavor. It is an incredibly smooth whiskey that is specially designed to sip slowly without mixing it with other flavorings and ingredients, as it has a lot of flavor on its own.
it is a full-bodied, spicy whiskey that has notes of fruit and toasted wood. Due to its hints of nutmeg and cinnamon, it resembles spiced wine and makes this Irish whiskey very easy to sip and enjoy straight.
The Best Rye Whiskey to Drink Straight
Colonel E.H. Taylor Straight Rye
The rye mash makes for a spicier whiskey than bourbon and also adds a depth of flavor. This aromatic and full rye whiskey is sweet and savory with a delicious balance of dark spices with subtle caramel overtones.
Colonel E.H. Taylor Straight Rye comes in at 100 proof and is produced in one season at one distillery and aged at least four years. Due to this, it comes with a fairly steep price, but it is well worth it for the complex, satisfying, and exquisitely smooth sip it offers.
The Best Whiskey to Drink Straight For Beginners
Woodford Reserve Bourbon
If you're new to whiskey, this is a great place to start. It is a solid, flavorful bourbon that appeals to many whiskey enthusiasts. It's a bit lower in ABV than other whiskeys, so it is an easy sip that is best enjoyed neat.
Distilled three times and aged in two different barrels, this whiskey combines over 200 flavor notes, transiting gradually from strong and expressive grain flavors to sweet, spicy notes and floral tastes. This is a very affordable bourbon that offers excellent value for money.
I hope you love this list of The Best Whiskey to Drink Straight as much as I do. And if you want to see more of my food adventures, follow me on Instagram or Facebook.
We also have a list of THE BEST SUMMER WHISKEY COCKTAILS if you are looking for even more whiskey-drinking inspiration!