Chocolate Banana Nice Cream - A delicious dairy-free and sugar ice cream recipe that you can whip up in 5min. Vegan and gluten-free, but still creamy and delicious.

A Quick Chocolate Nice-Cream Recipe with Bananas
It's winter in South Africa but I have been CRAVING Ice-cream. Like seriously craving ice cream. It's really strange because I'm really not such a huge ice cream lover.
I think it was because I was scrolling through some old photos and came across some pics of the Coconut Watermelon Ice-Cream I made. As well as that to die for Cherry Ice-Cream I made last year.
I think I might end up just filling my Instagram feed with pictures of ice cream. The struggle is real guys!
Banana and Chocolate Dairy-Free Ice Cream
BUT, as I have mentioned before, I am trying my best to stay away from the dairy for a while. So I have found ways around this and have made a dairy-free and gluten-free chocolate cake (that was amazing by the way).
And I have also made a vegan Nutella because I seriously can't live without Nutella. So my next mission was to make Ice-Cream that would satisfy my cravings without any of that dairy.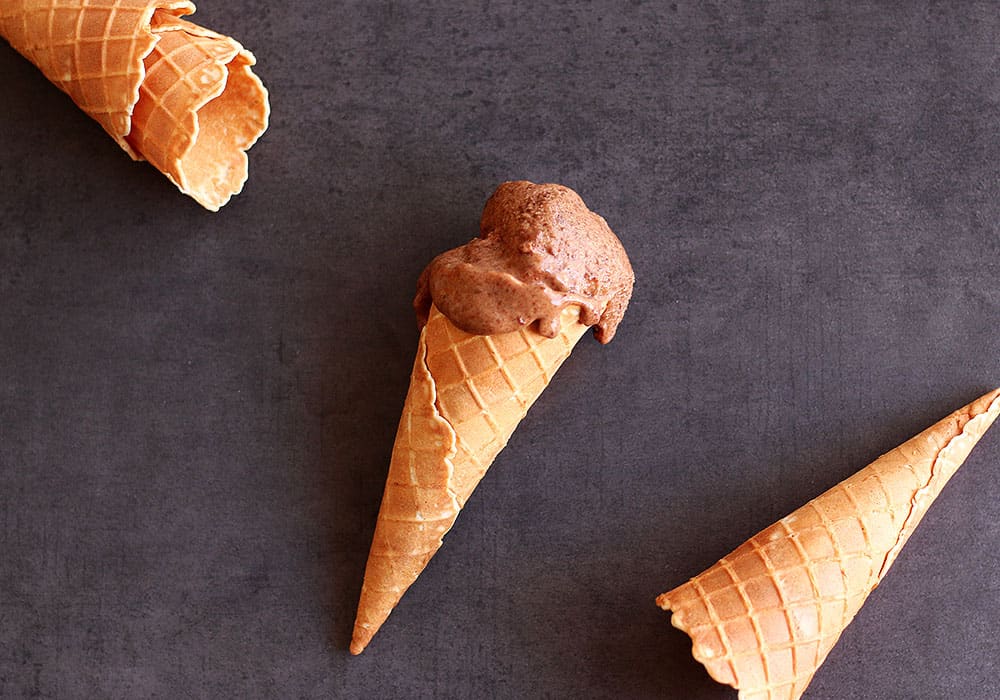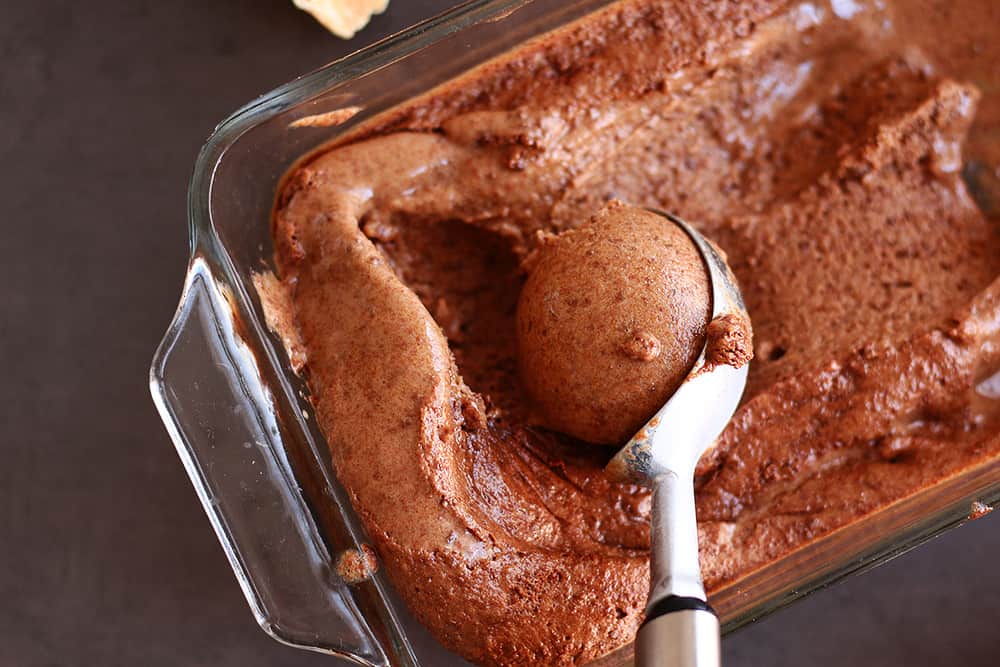 I'd been hearing about nice cream for a while now, so I'm probably a little late to the party but man is this stuff good! Who knew frozen bananas could literally make amazing, creamy ice cream?
Why you'll love this recipe
The texture is smooth and creamy just like your fav ice-cream! It's awesome. I then added some of my guilty pleasure, which is a decadent dark chocolate and a little agave nectar.
If it is too thick you can also add a little almond milk but it isn't always necessary. But guys, that's it! That's all you need to whip up the most delicious vegan ice cream.
It literally took me less than 10 minutes to make and now I have a whole tub of the 5-minute Chocolate Nice Cream in my freezer for whenever the cravings hit me (which is like every day).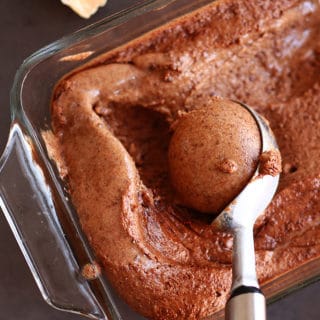 5min Chocolate Nice Cream
Ingredients
3

Bananas

frozen

150

g

Dark Chocolate

melted

2-3

tablespoon

Agave Nectar

2

tablespoon

Almond Milk
Instructions
Place the bananas and almond milk in a food processor and blend until smooth. Scraping down the sides of the bowl every now and then.

Add in the chocolate and agave nectar and blend until well incorporated.

Serve immediately or freeze.