10 Best Vegan Mug Cakes to try when the need for a sweet treat hits! These microwave cake recipes are all vegan, super easy to make, and super delicious.
What is a vegan mug cake?
A mug cake is exactly what it sounds like! It is a yummy cake that is made in a microwave-safe mug. It is best to avoid using tall skinny mugs as they make it difficult for the cake to cook evenly in the microwave. Mug cakes are normally single-serving desserts.
The great part about desserts in a mug is that you don't need a bunch of equipment to make them. Which makes this simple microwave cake so quick and easy to make. A vegan mug cake uses all vegan ingredients and the vegan cake is made and cooked in a large mug in a microwave for just a few minutes.
A list of vegan mug cakes has to start with chocolate! This recipe is the ultimate healthy vegan chocolate mug cake. It only takes a few minutes to whip up and is gooey and chocolatey - the perfect guilt-free treat!
Another classic flavor that had to be on this list! This yummy vegan mug cake is the perfect treat for celebrating any day of the week with a piece of cake.
Be warned, this vegan Banana Bread Mug Cake is so addictive! It's vegan, easily made in under 5 minutes, and has the most delicious banana bread flavor.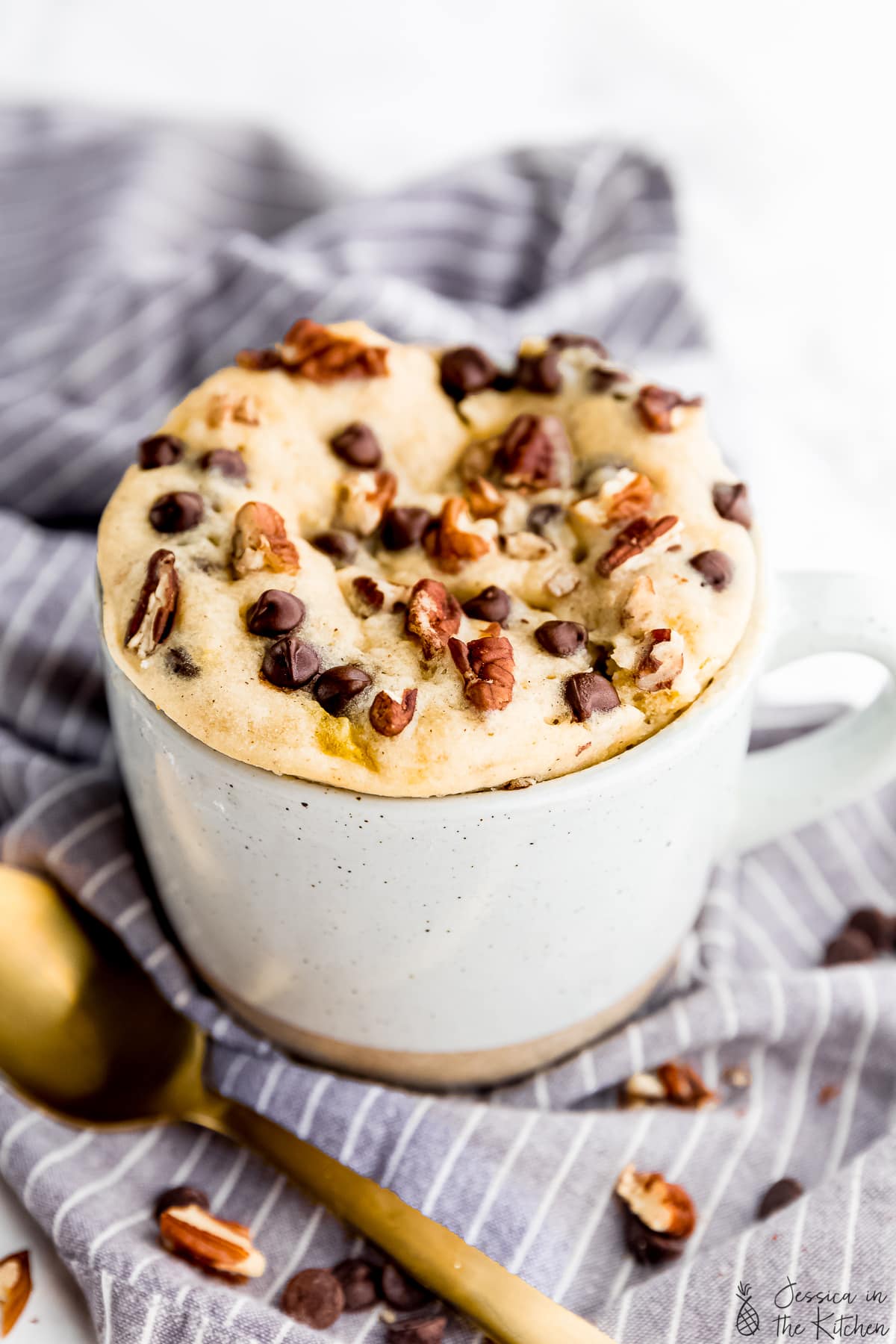 This Easy & Healthy Peanut Butter Mug Cake is super delicious and can be whipped up in under 5 minutes. It is refined-sugar-free, gluten-free, and vegan.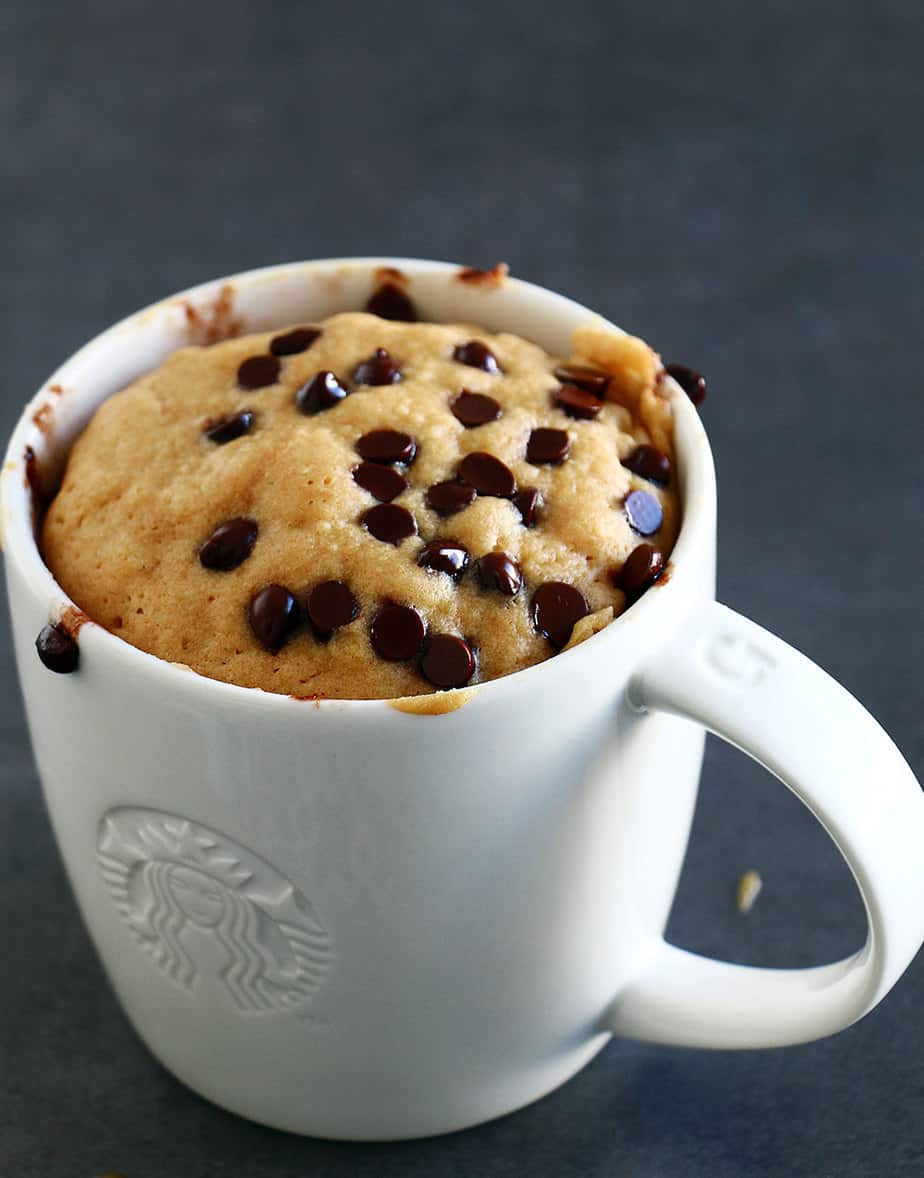 5. Vegan Cookie Mug Cake
Made with basic pantry ingredients and cooks in the microwave in just minutes! This cookie mug cake is filled with chunks of vegan chocolate and will keep you wanting more.
A delicious fruity twist on a vegan mug cake! This Lemon Blueberry Mug Cake is a quick fix to all sweet treat cravings! It is light and fluffy, and loaded with juicy blueberries. It is simple to prepare and ready under three minutes.
This cinnamon roll mug cake recipe is beyond delicious! It has a cinnamon swirl and vegan cream cheese icing made from simple ingredients and it is ready in minutes. The perfect quick treat when you're craving a cinnamon bun!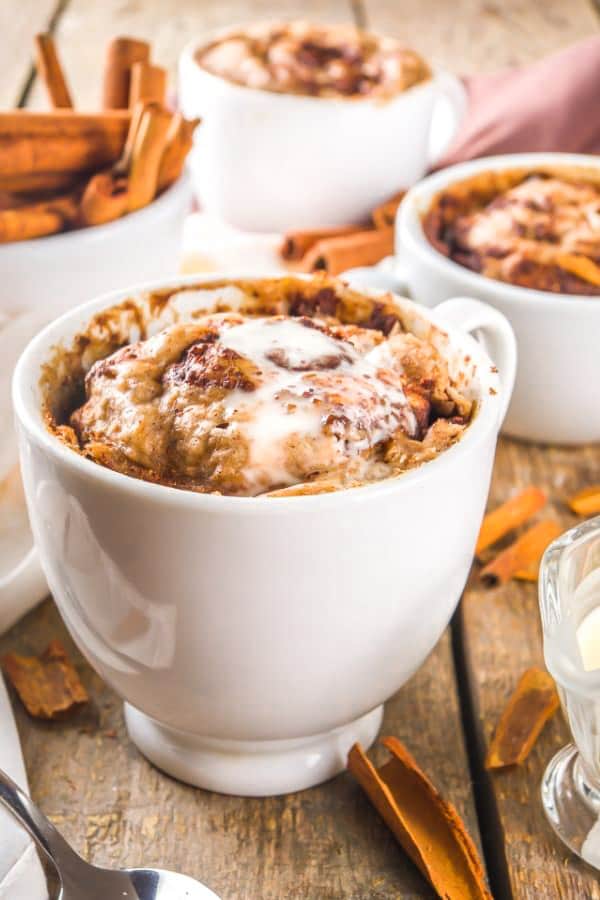 This yummy vegan mug cake only needs a few simple ingredients and a microwave! A snickerdoodle cookie mug cake provides the sweet satisfaction without the baking mess and time.
This Pumpkin Mug Cake is incredibly delicious and the perfect Fall time treat! It is vegan and made with simple pantry ingredients in under 5 minutes. This mug cake has an incredible pumpkin spice flavour that is so delicious and addictive!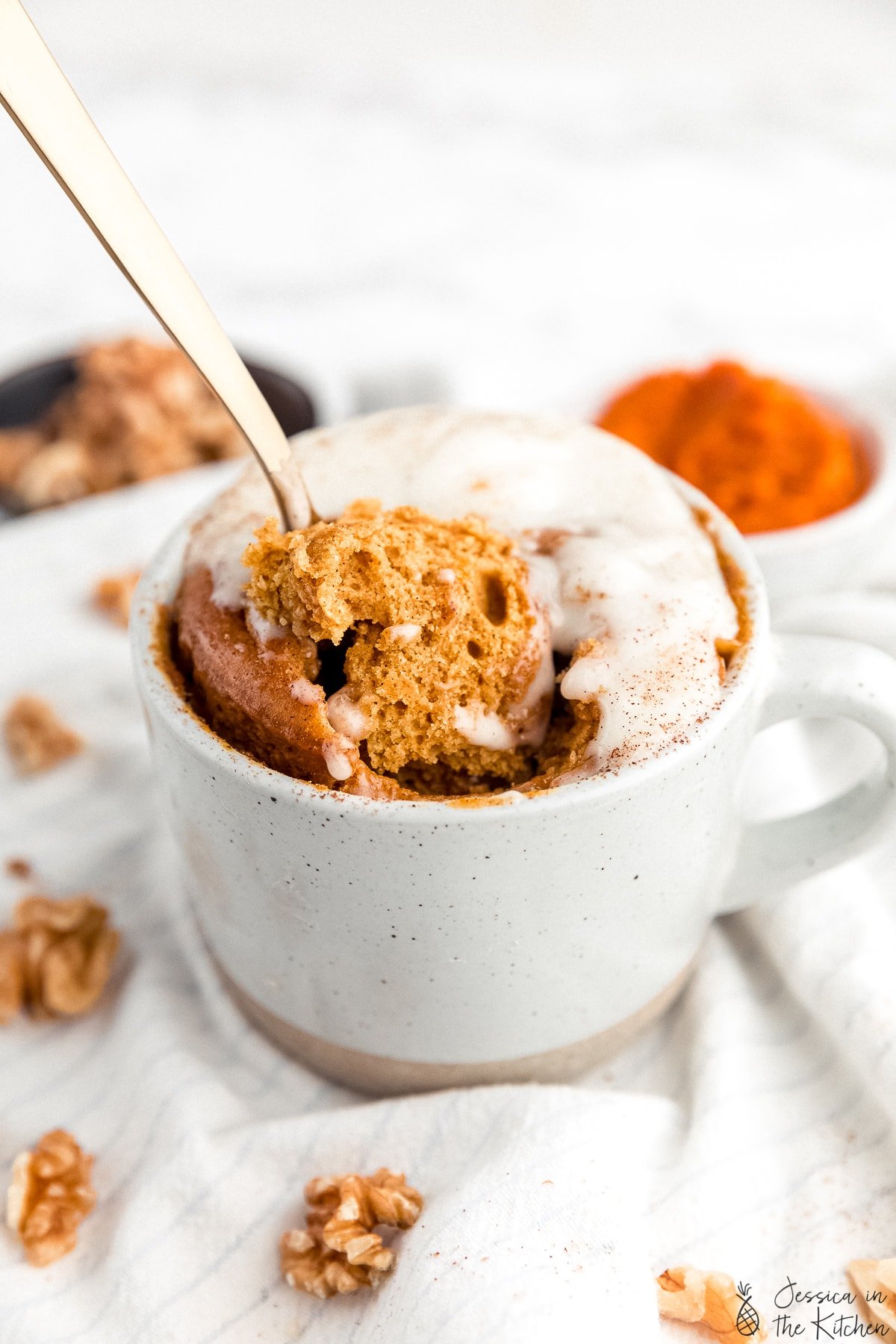 Last but not least, we have this amazing Peanut Butter & Jelly Mug Cake. If you feel like re-living your childhood in dessert form, then this is the recipe for you. It is vegan and the flavors are as delicious as you remember them to be!
Mug cakes are the best - they are so quick & easy to make, they can be made using healthy ingredients, and most importantly, they are absolutely delicious! There are so many yummy mug cake recipes out there so I knew I had to make a list of all my faves. I hope you loved this list of my 10 best vegan mug cakes!
Join me on Instagram or Facebook for more yummy recipe inspiration :)