These Nutty Chocolate Energy Balls are easy to make, packed with protein, vegan, gluten-free, and require NO baking. The perfect snack!
Chocolate Energy Balls with Nuts and Seeds
I am a snacker! A SERIOUS snacker! It's a problem, a pretty darn serious problem. Because if I don't make "provision" for this snacking problem of mine I can easily end up eating tons of chocolate and sweets in a day. A little while ago I made those delicious Peanut Butter Energy Balls, and let me tell you. Those guys saved my life, they are filling, packed with tons of protein and yummy!
I decided to work a little more on those guys and from that came these scrumptious Nutty Chocolate Energy Balls. I love them because they satisfy my need to snack on something chocolatey without all the sugar. They are just like their "siblings" filled with tons of energy-boosting qualities.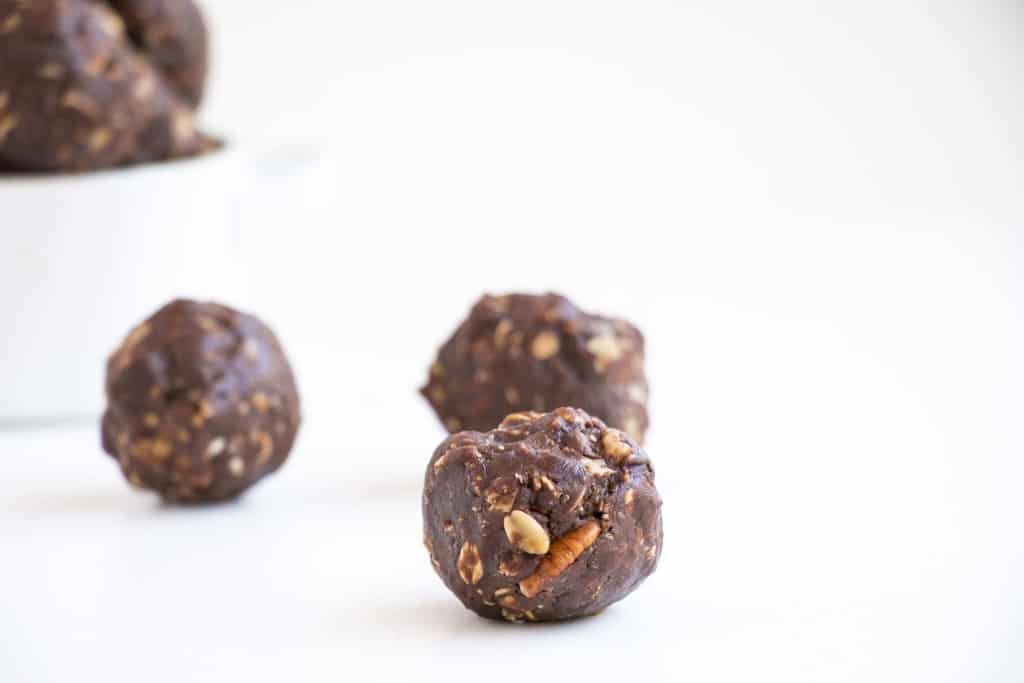 Ingredients Notes
They contain chia seeds, which by now all know is super good for you, packed with protein and pretty much just awesome. The Nutty Chocolate Energy Balls also contain pecan nuts which give them a nice little crunch and then obviously the cocoa and dark chocolate chips are always delicious because not only is dark chocolate good for you but also darn delicious.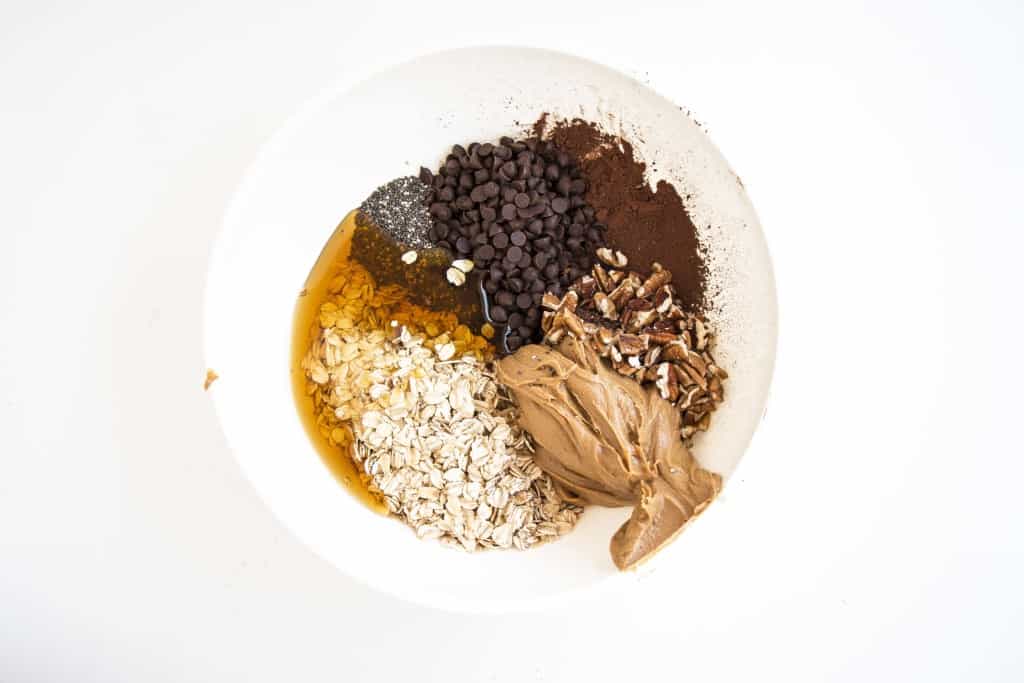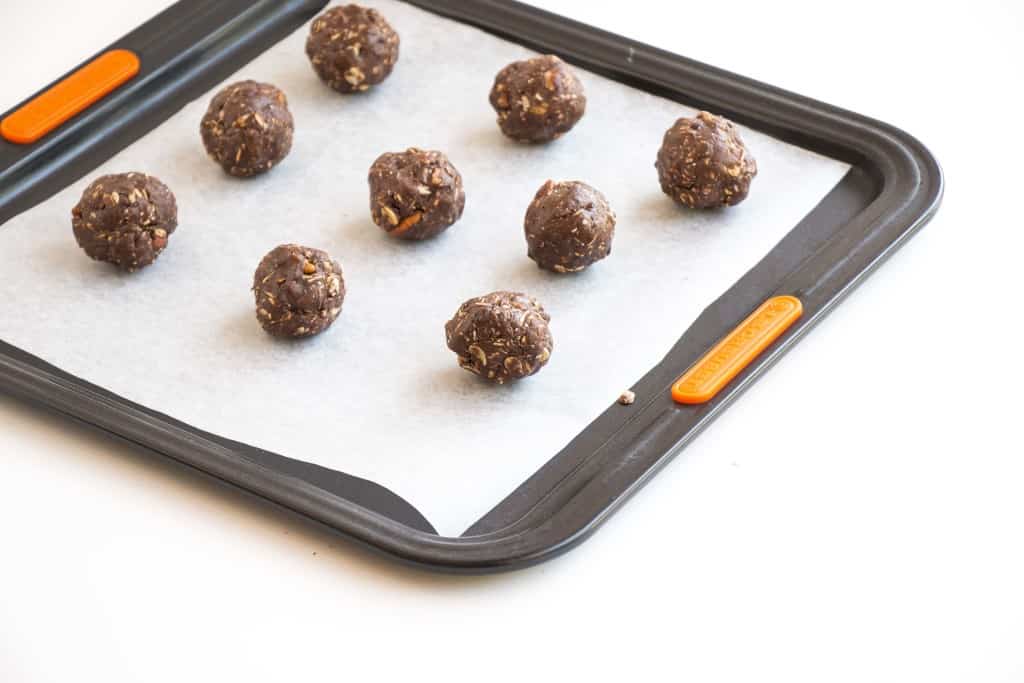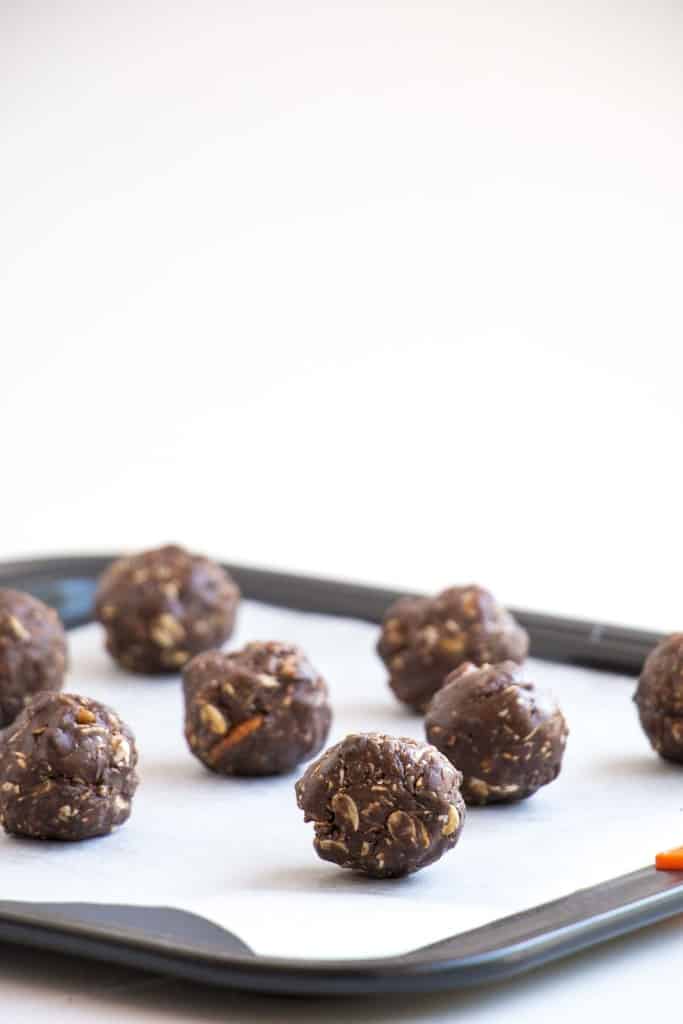 I make a whole batch of these and then simply keep them in a container in the fridge for whenever I need them (which is probably more often than it should be). I eat them for a little replenishing snack after the gym or simply as a morning snack with some coffee.
You will just LOVE these Nutty Chocolate Energy Balls! They satisfy my need for something sweet, something crunchy and something filling and delicious. In other words, they are just perfect okay!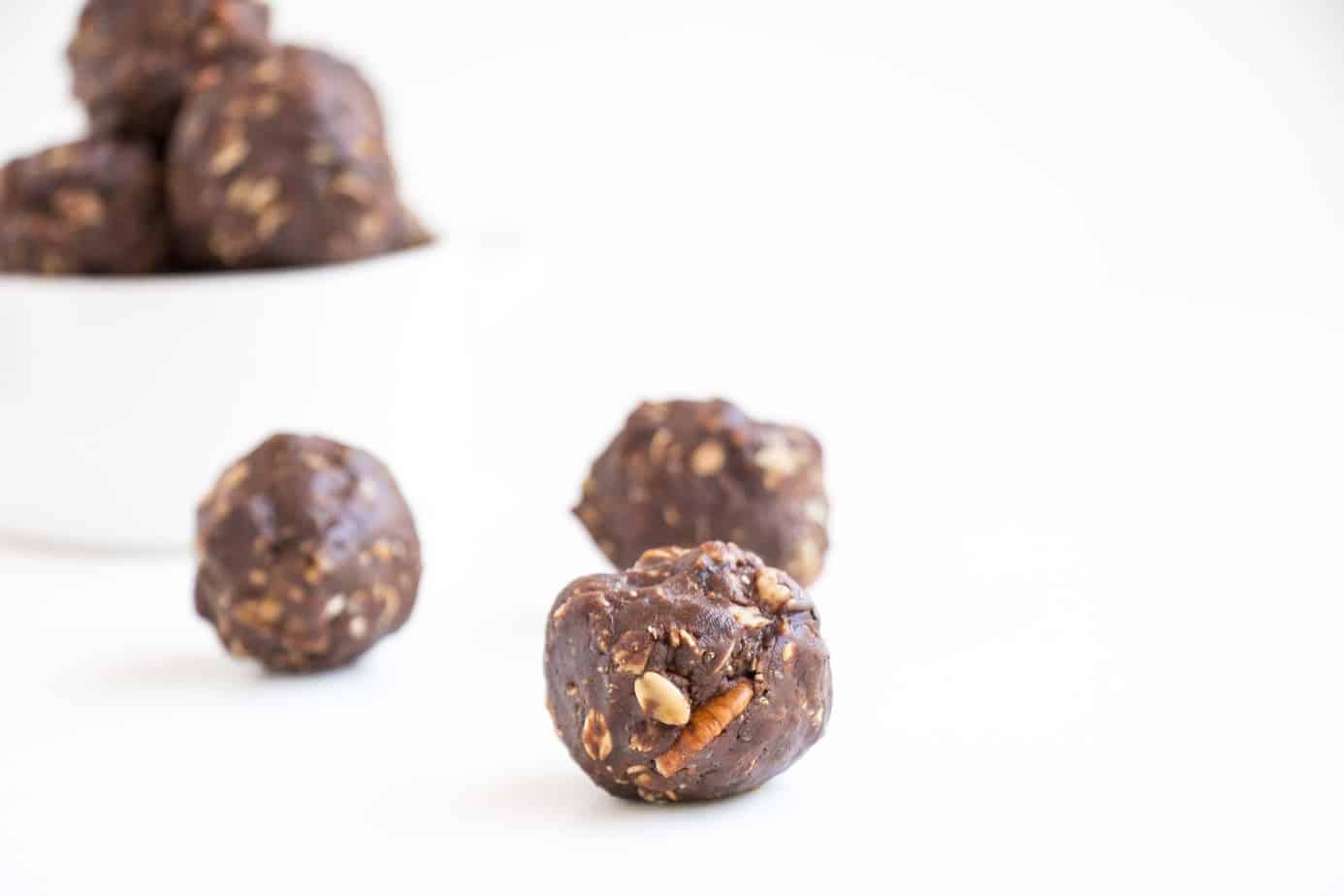 The best part is that they require NO baking, all you do is chuck all the ingredients into one bowl. Give it a little mix, I just get all in there and use my hands to mix it because why not?
Then roll them into balls, pop them into the fridge and there you go! No effort at all!! YUM!
Follow me on INSTAGRAM for daily inspiration :) Or Sign up over HERE to receive all the latest recipes straight to your inbox :)
Nutty Chocolate Energy Balls
Ingredients
1

Cup

Rolled Oats

gluten-free

1 ¼

Cups

Peanut Butter

1

tablespoon

Cocoa

sifted

¼

Cup

Chopped Pecan Nuts

¼

Cup

Dark Chocolate Chips

1 ½

tablespoon

Chia Seeds

¼

Cup

Honey/Agave Nectar
Instructions
Place all the ingredients into a bowl.

Mix together until all ingredients are well incorporated.

Roll mixture into balls (you can make them as big as you want).

Place them in a tupperware in the fridge.

Eat whenever you like.
Tried this recipe?
Let us know how it was in the comments below
Tag us on Instagram!
We love seeing people make our recipes. Mention @baking_ginger