One of my favorite recipes of all time is this Hearty One Pot Lasagna. It really hits the spot if you're craving comfort food and a warm, hearty meal. It is uncomplicated and marvelous and the best part is - you can make it all in one pot! Here's to fewer dishes!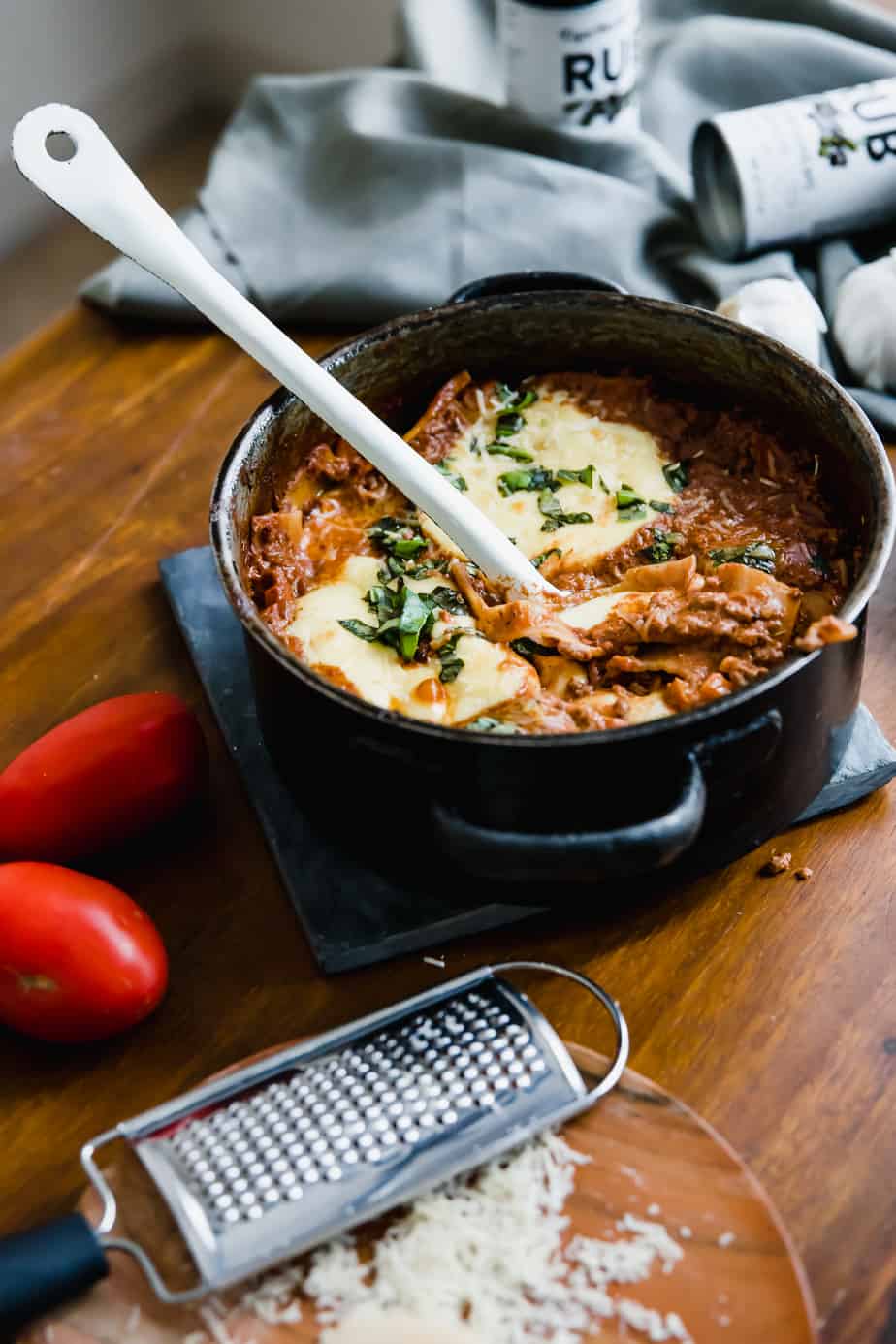 A Lasagna made in One Pot
During colder months I, like many others, always crave more hearty types of foods. I know we should be eating healthily but sometimes you also just want to eat something that is good for the soul. The easy, cheesy types of foods that scream MORE!
This Hearty One Pot Lasagna does just that. It's a no-fuss recipe that will have everyone coming back for seconds and thirds.
And the best part is that it really doesn't require tons of effort, because let's be real I'd much rather be sitting in front of my fireplace instead of slaving away in the kitchen.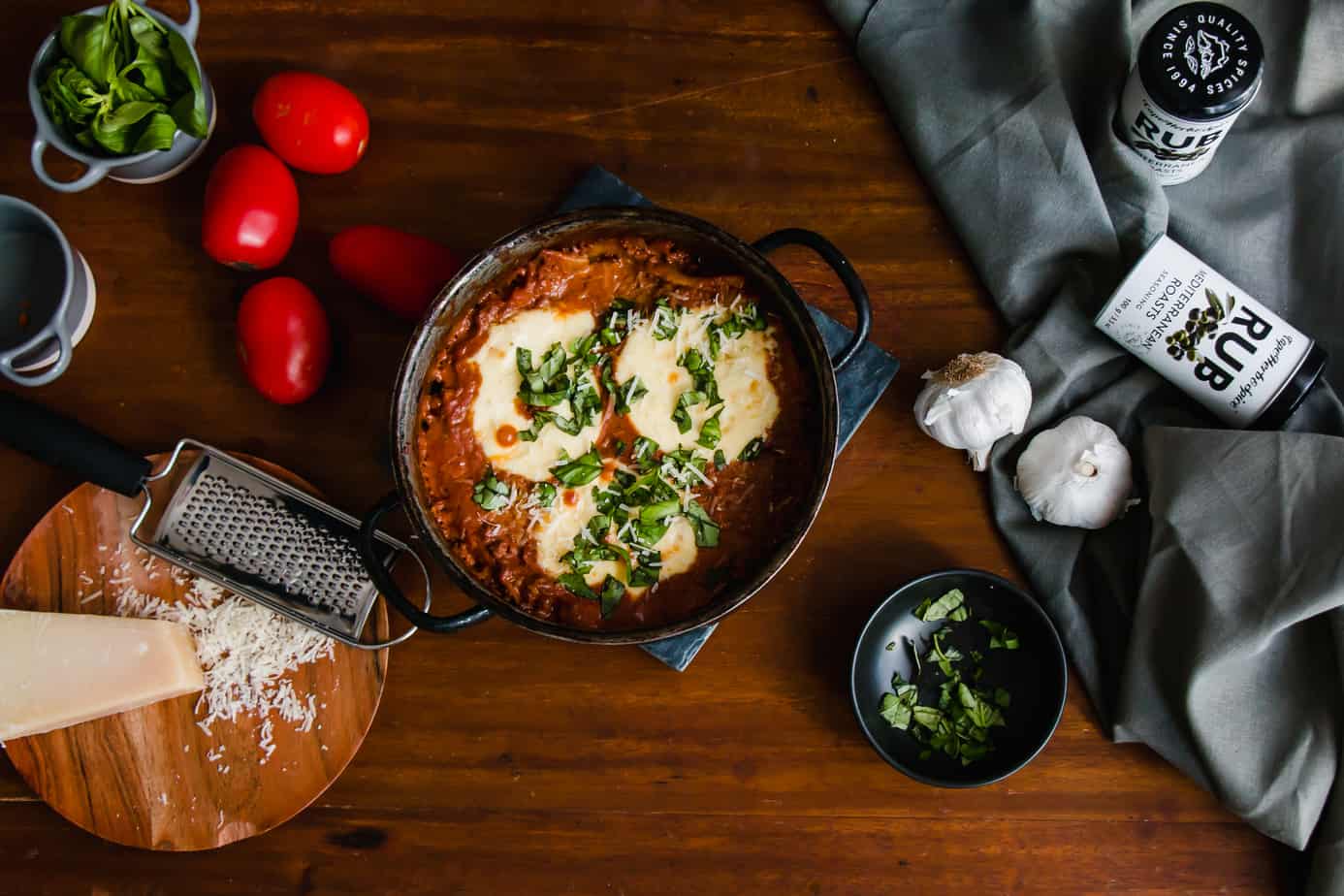 I've made this recipe multiple times for myself and then simply froze the leftovers for later in the week. A whole week's dinners are sorted in not only one day but in one pot! Yes, please!
I think the part that really makes it so scrumptious is the Cape Herb & Spice Mediterranean Roast Rub. I'm not lying when I say that I put that stuff on EVERYTHING! It goes into my scrambled eggs in the morning, over my roast veggies, etc, etc.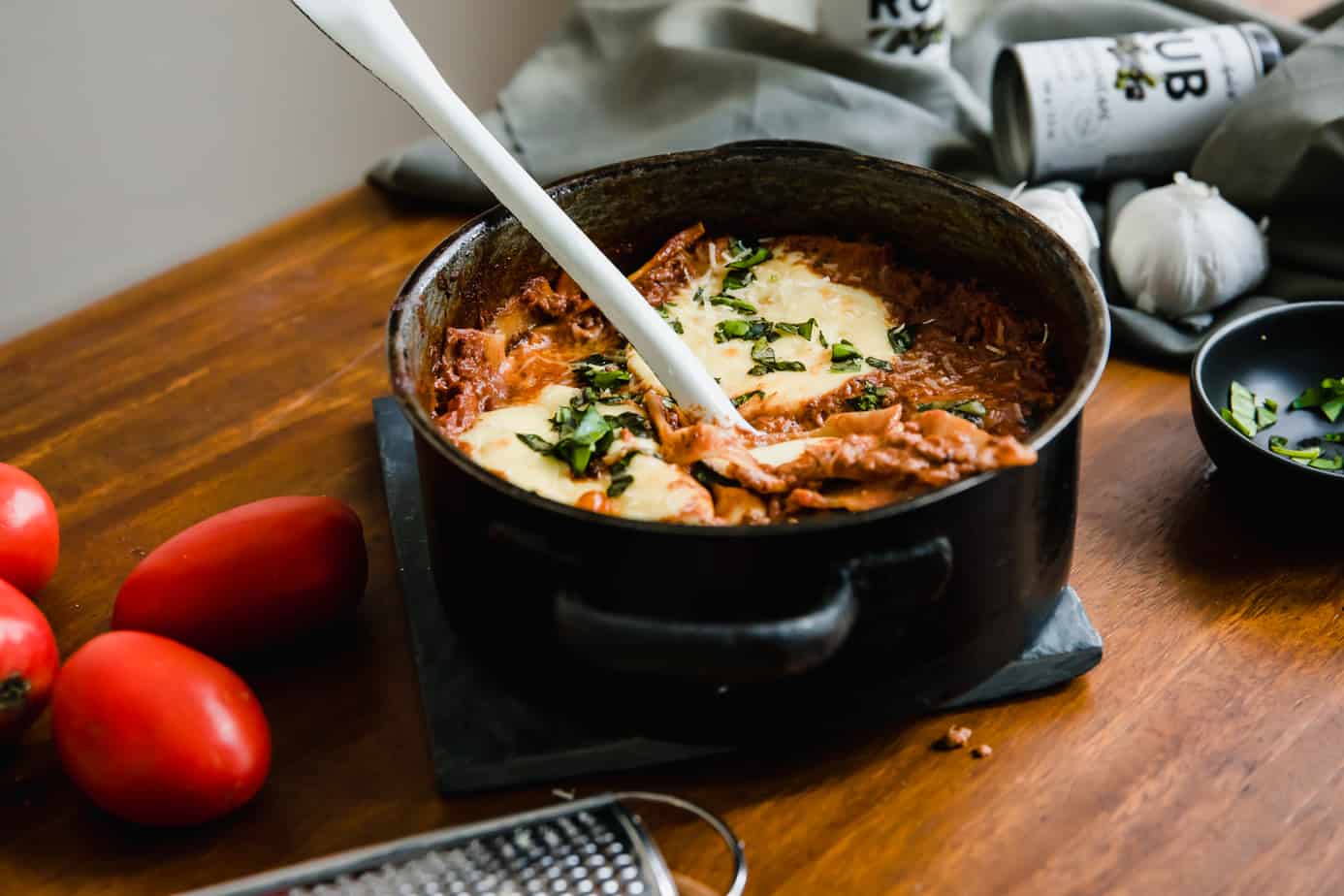 I created a quick and easy video just to illustrate how incredibly simple this recipe is. So have a look let me know what you think about it and share it if you love it!
Hearty One Pot Lasagna
Ingredients
2

tablespoon

olive oil

1

small onion

chopped

2

carrots

chopped

1

tablespoon

crushed garlic

1

can peeled tomatoes in tomato juice

1

tablespoon

tomato paste

500

g

lean mince

125

g

cream cheese

200

g

mozzarella

sliced

Cape Herb & Spice Mediterranean Roasts Rub

½

cup

red wine

120

g

lasagna sheets

more or less, depending on taste

Salt & pepper to taste

Fresh basil & parmesan for topping
Instructions
Over medium heat, sauté the onions and carrots in the olive oil, then add the garlic and mice and cook until the mince has browned.

Add a generous sprinkling of Cape Herb & Spice Mediterranean Roasts Rub followed by the red wine & can of tomatoes - continue cooking.

Add the tomato paste and cream cheese and cook until the cream cheese is completely incorporated.

Break ½ the lasagna into pieces and stir it into the mixture, then create layers of mozzarella and lasagna pieces using the remaining lasagna sheets.

Use a wooden spoon to press the lasagna into the sauce.

Finish off with a layer of mozzarella and bake for at least 30 minutes or until the pasta is fully cooked and the mozzarella has melted and browned slightly.

Remove from the oven and serve with fresh basil and parmesan cheese.
Tried this recipe?
Let us know how it was in the comments below
Tag us on Instagram!
We love seeing people make our recipes. Mention @baking_ginger
I hope you love this Hearty One Pot Lasagna recipe as much as I do. And if you want to see more of my food adventures, follow me on Instagram or Facebook.