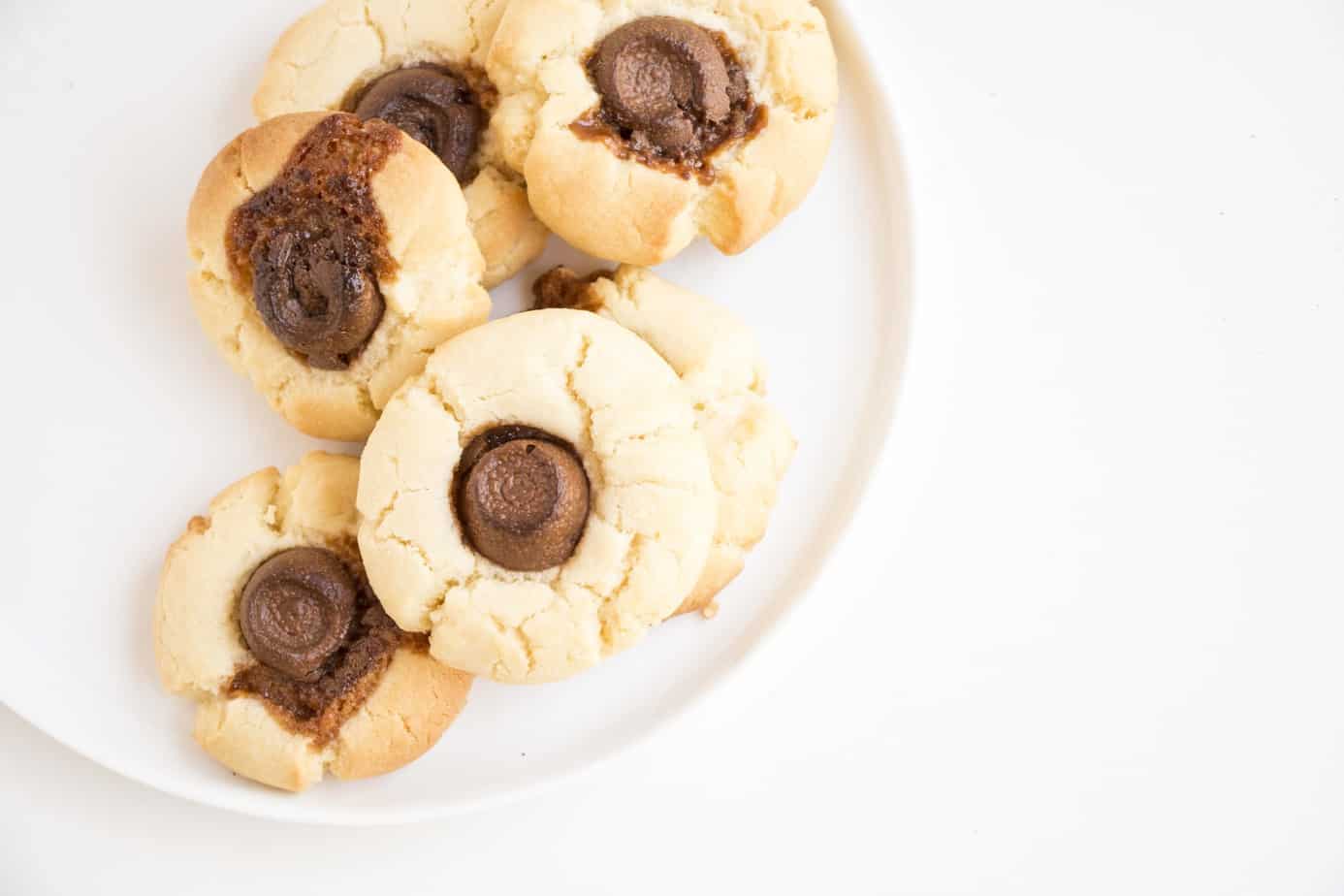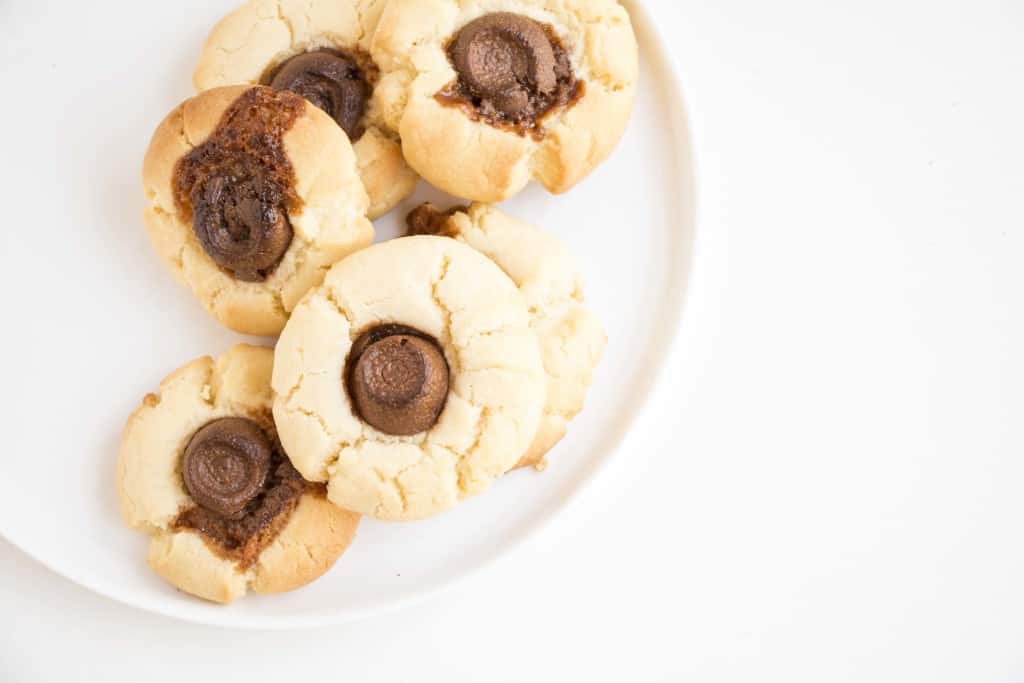 December is around the corner!!! Yes, I am one of those people who get excited way before any normal human being would. It's Christmas okay!! It is as if the something in the air changes as Christmas approaches. There is this warm excitement that follows everyone around, even if they won't admit it ;). The smell of tinsel and Christmas tree's fill your home and everyone starts paying a little more attention to each other when you go to the mall, as they try and pick up on clues for Christmas gifts.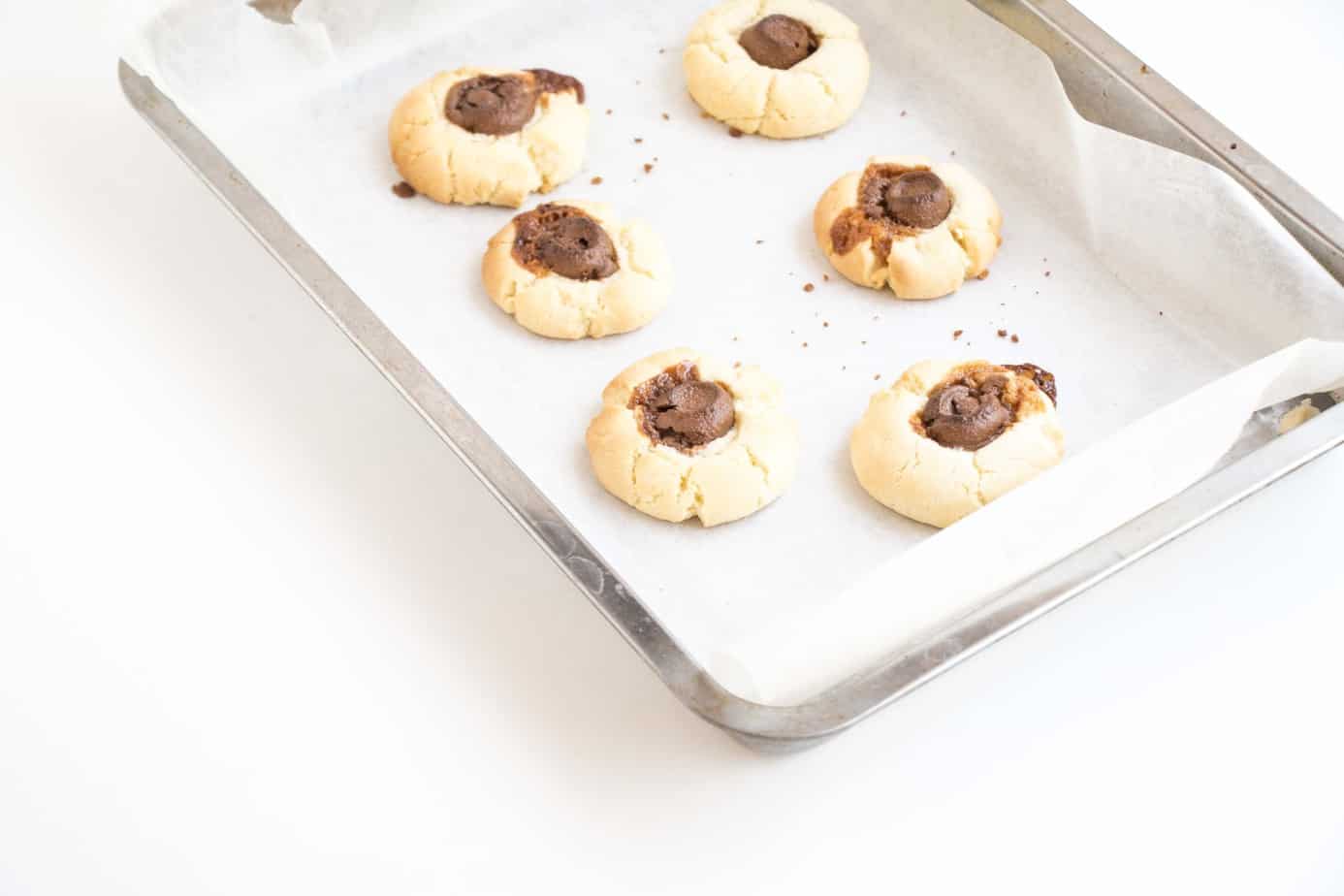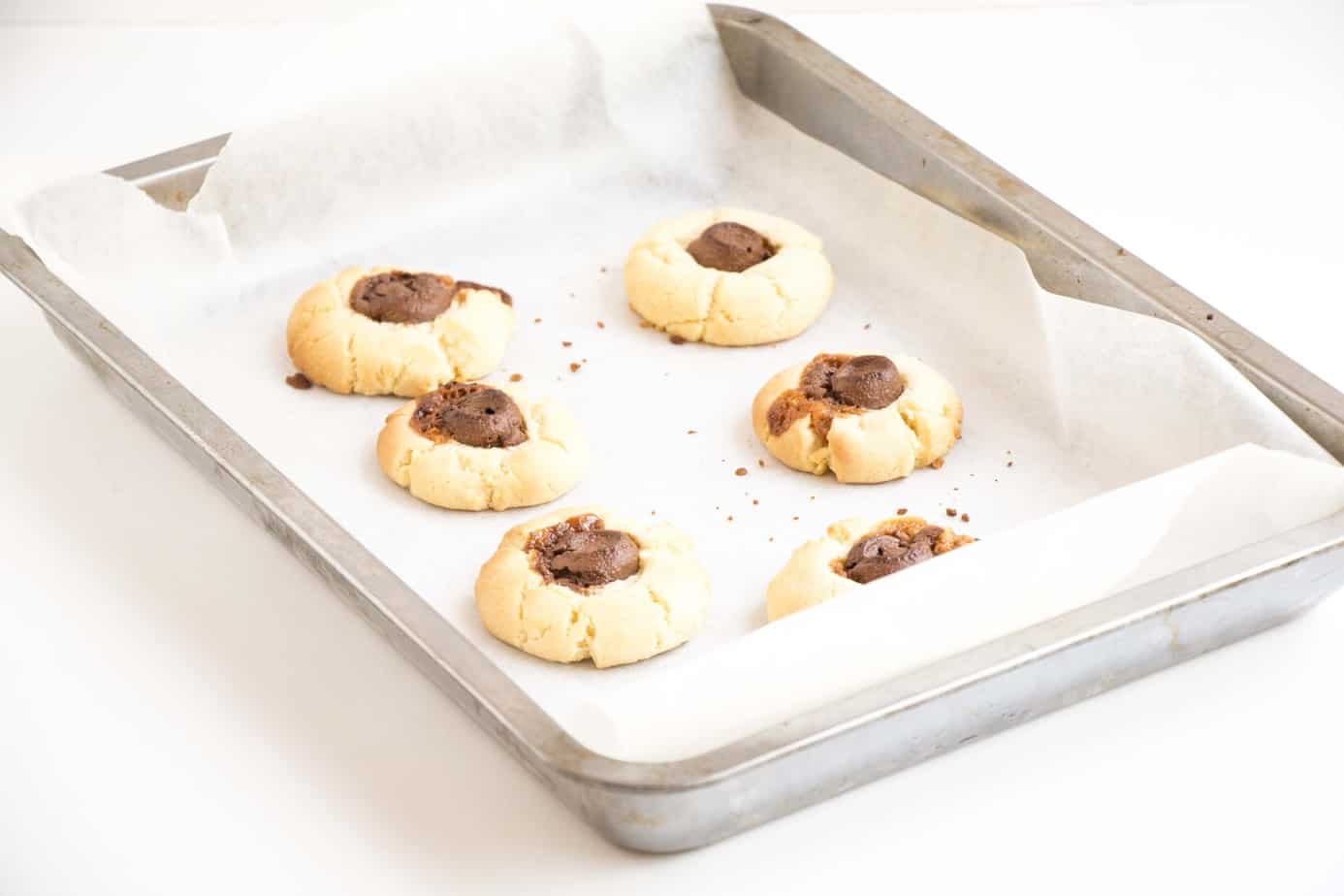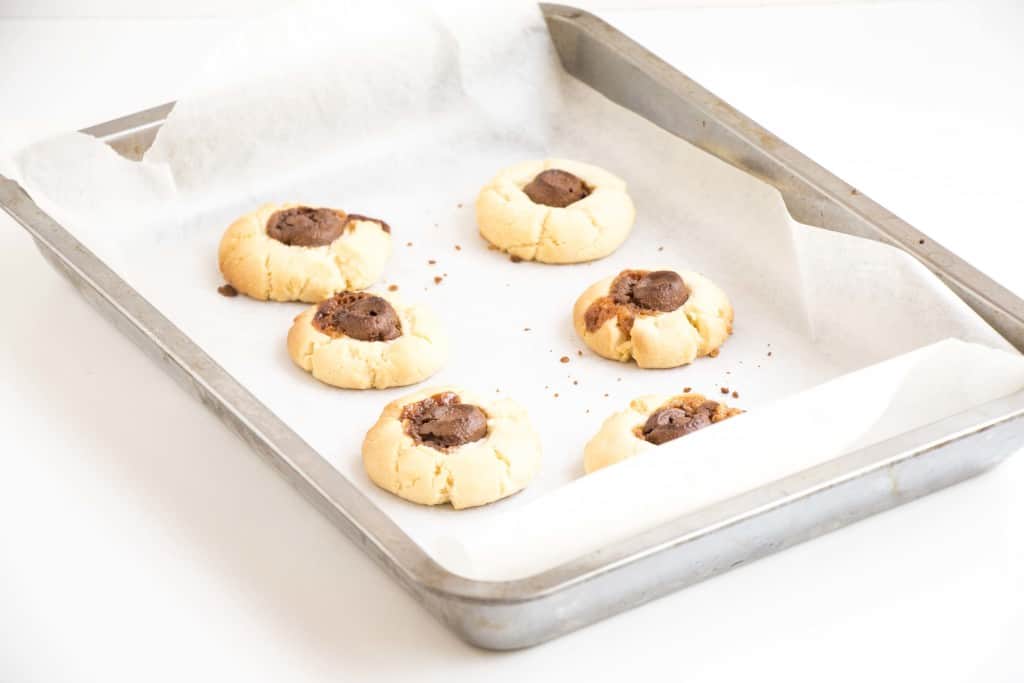 My favourite thing around Christmas time is all the baking (duh!). I love baking beautiful cookies that my little nephews can go mad decorating or planning delicious desserts I can make for Christmas dinner. In our home, as soon as that Christmas fever starts sneaking in you can be sure to find many tins packed to the brim with all kinds of cookies. At the moment these Chewy Rolo Sugar Cookies are what's overflowing in our T.V cookie tin. Although I'm pretty sure they are being devoured as we speak.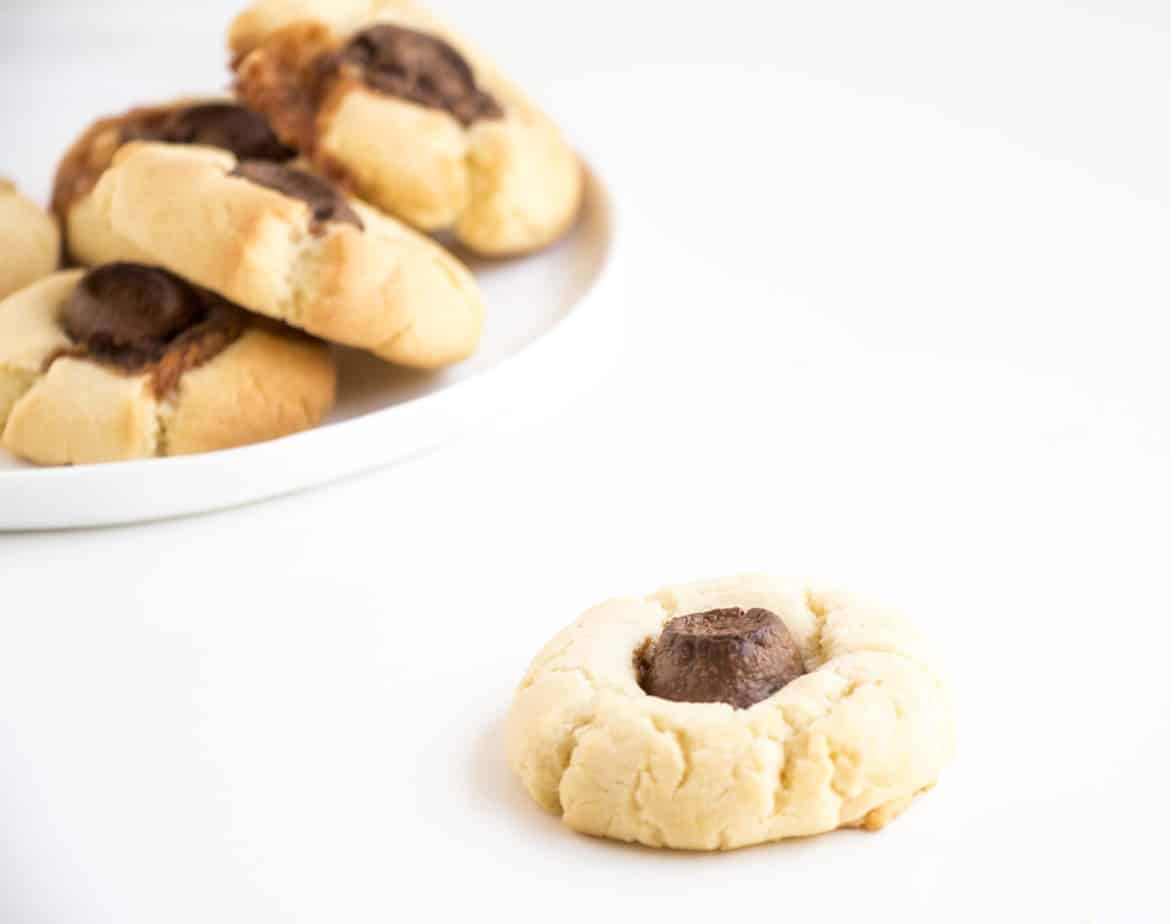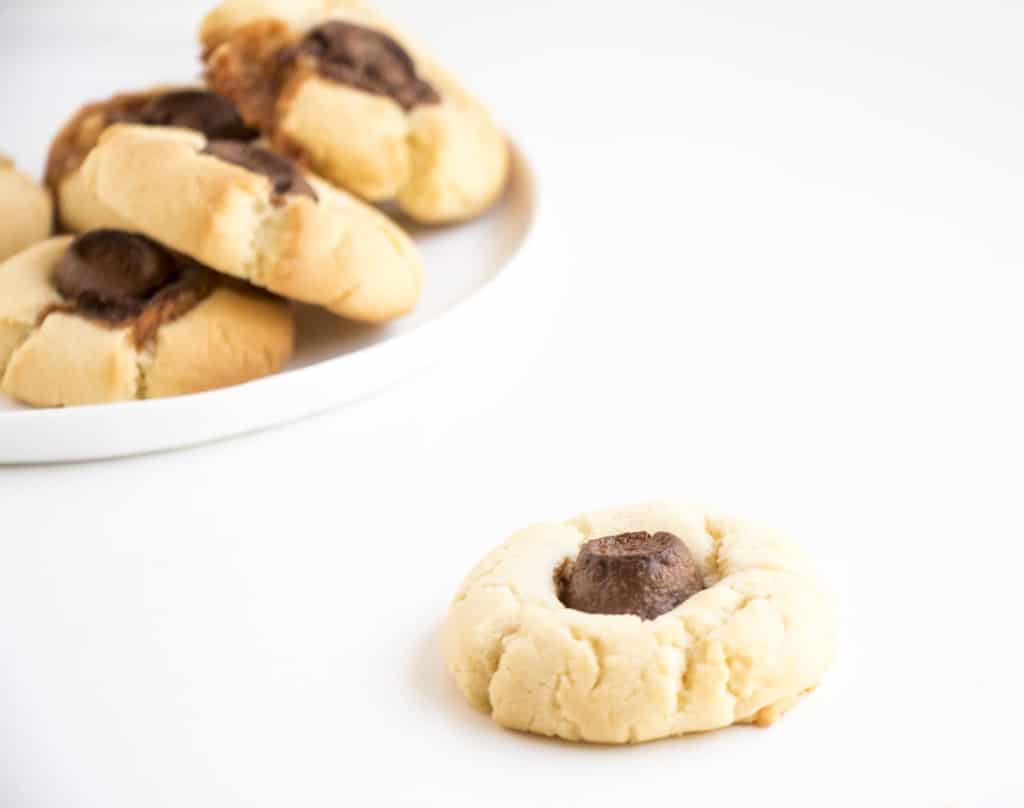 These are insanely easy to make, in fact I actually made them by accident. Well accident is probably the wrong word, but I made a TON of sugar cookies that I cut out in little stars and Christmas trees's etc... But when I was exhausted from rolling out and cutting out, and honestly a little lazy to keep going, I decided to make these lovely Chewy Rolo Sugar Cookies. I simply rolled the sugar cookie dough into balls, pressed them flat a little and shoved a Rolo on top of each. Voila! Quick and easy and they are simply to die for.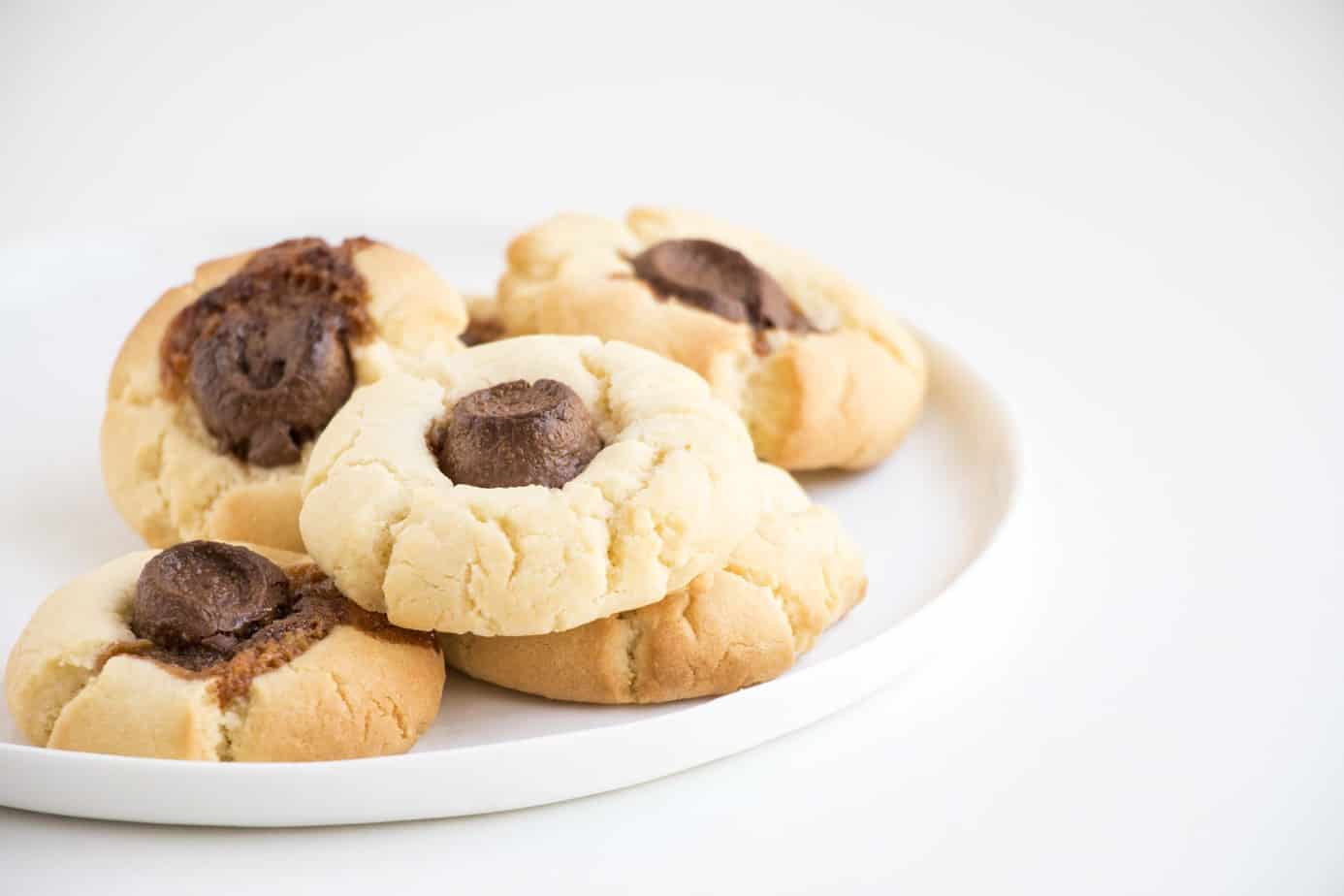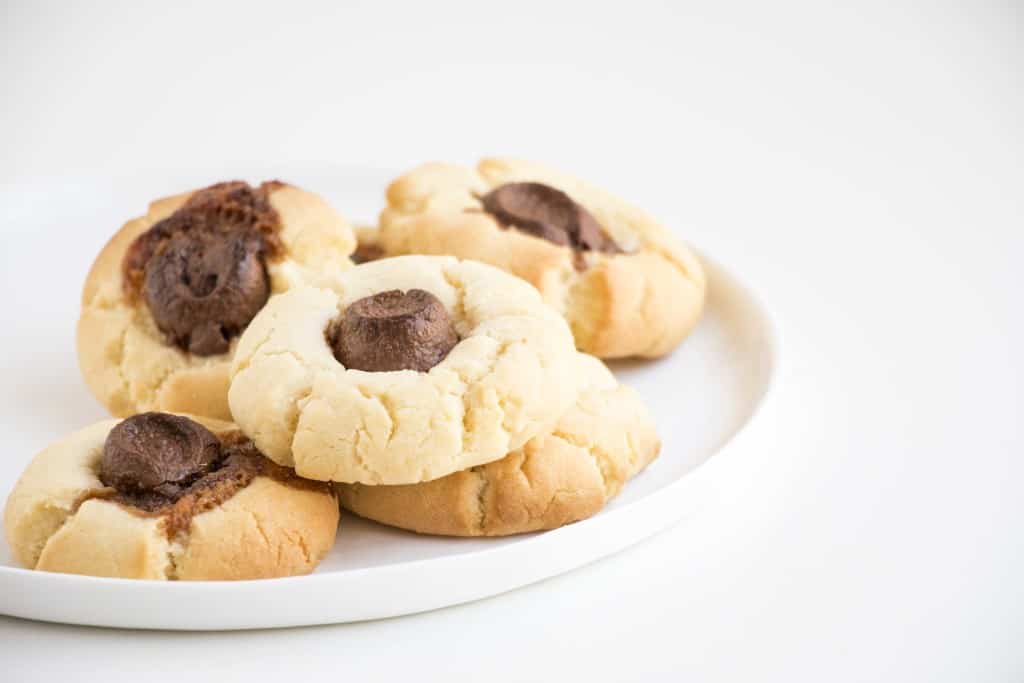 These cookies are so lovely to have around the home and they are also really easy to make with the kiddies. Plus it has chocolates on top, so which child or adult could resist? ;)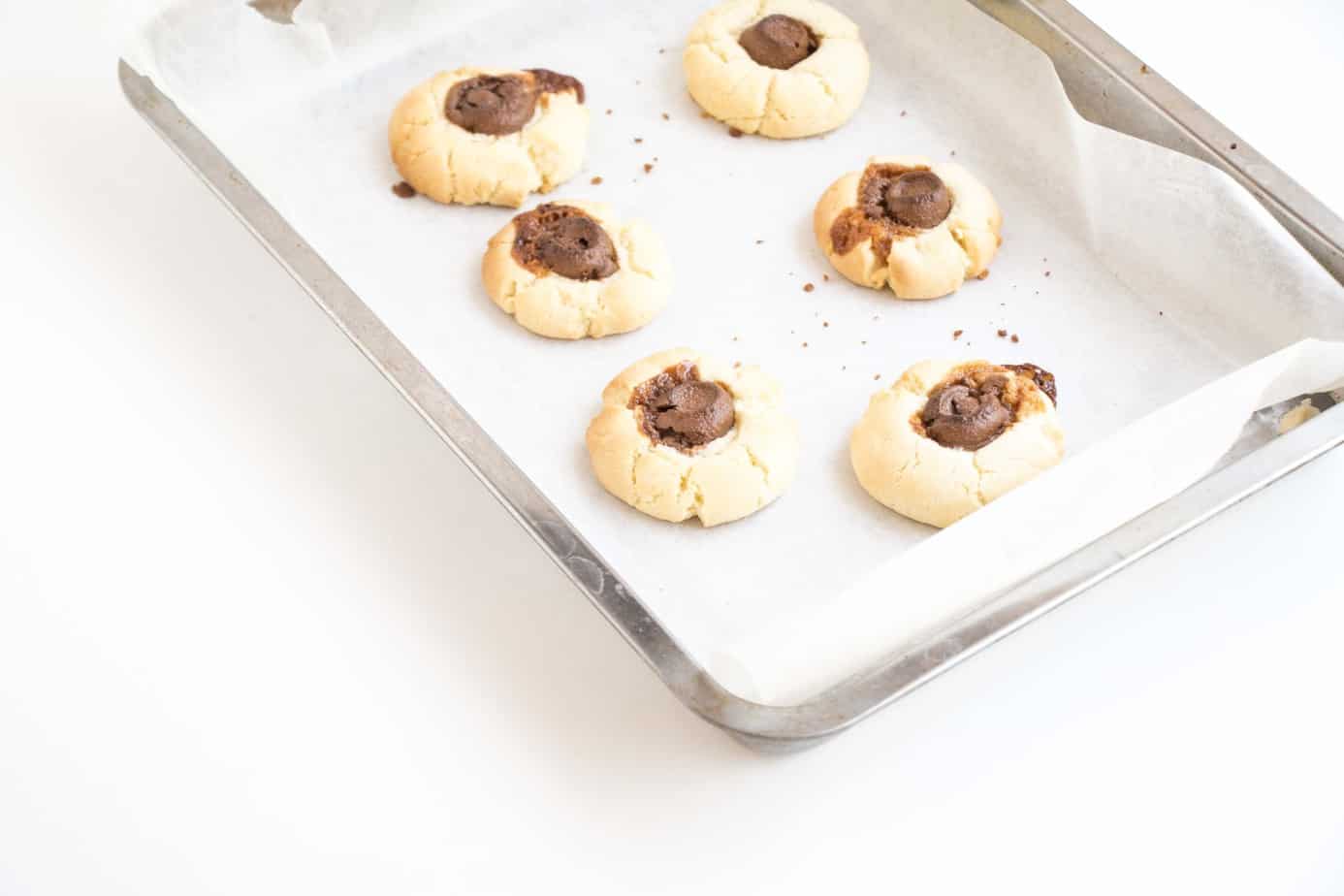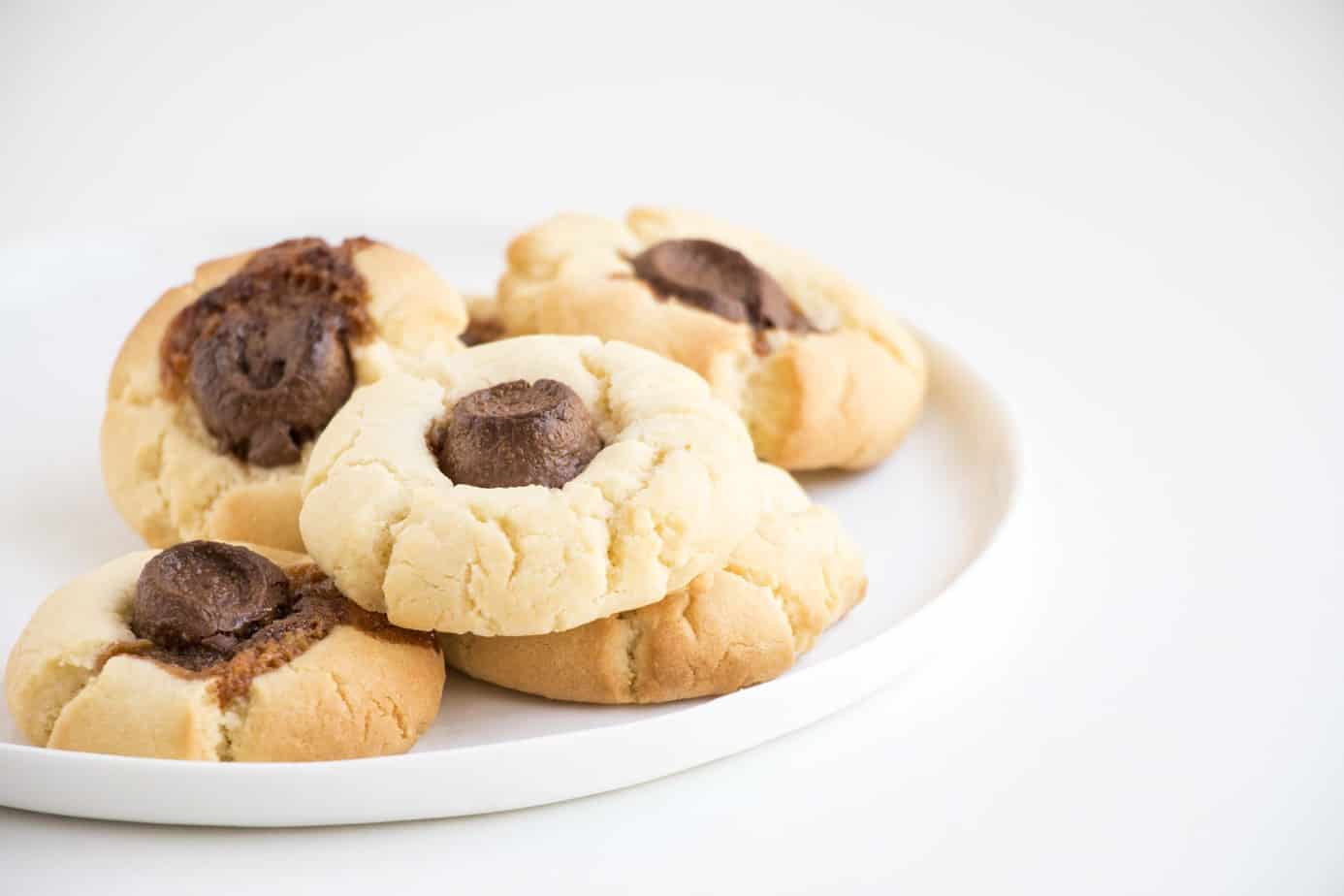 Chewy Rolo Sugar Cookies
Ingredients
½

Cup

Butter

½

Cup

Sugar

1

teaspoon

Vanilla

1

egg

2

teaspoon

Baking Powder

1 ½

Cups

Flour

1

tablespoon

Milk

1

Bag of Rolo's
Instructions
Preheat oven to 180ºC/350ºF.

Line a baking sheet with parchment paper.

Cream the butter, sugar and egg together until light and fluffy.

Sift in the dry ingredients and mix.

Add the milk and continue to mix.

Roll a tablespoon sized ball of dough and press flat slightly on the baking sheet.

Softly press in a rolo into each cookie.

Bake for 8-10min or until golden brown.

Allow to cool.

Enjoy.
Tried this recipe?
Let us know how it was in the comments below
Tag us on Instagram!
We love seeing people make our recipes. Mention @baking_ginger