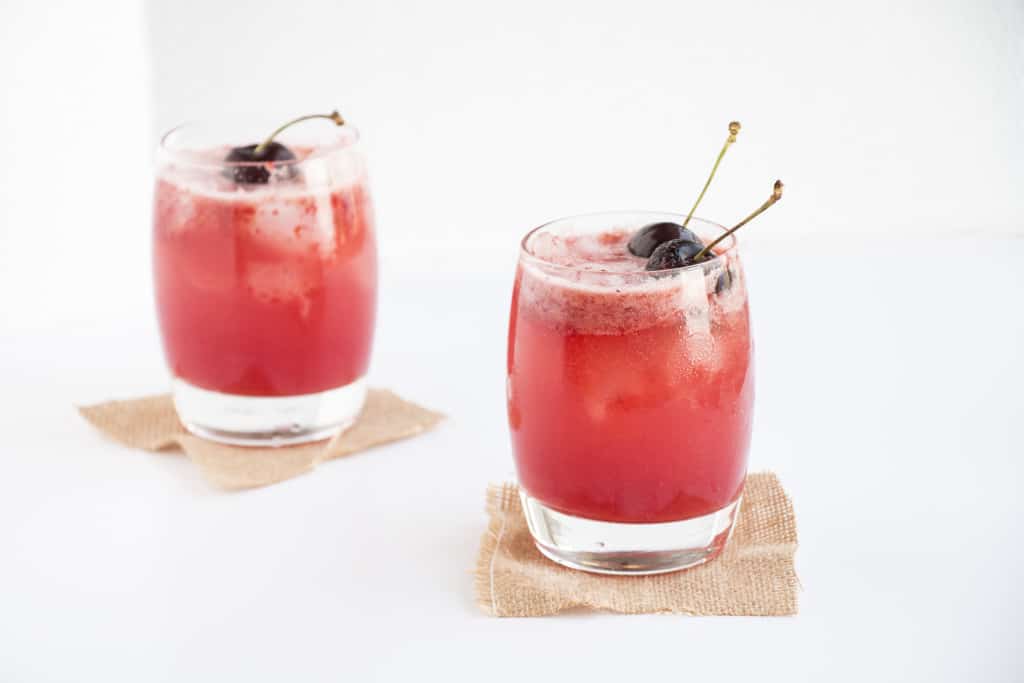 There's something about spring, it's as if there's a new hope in the world. Every spring feels like a new adventure to me, like i've rested enough during the winter and now I am ready to take on the world. And although the years and the springs seem to go by without any great adventure, that feeling of inspiration and excitement is always a good feeling.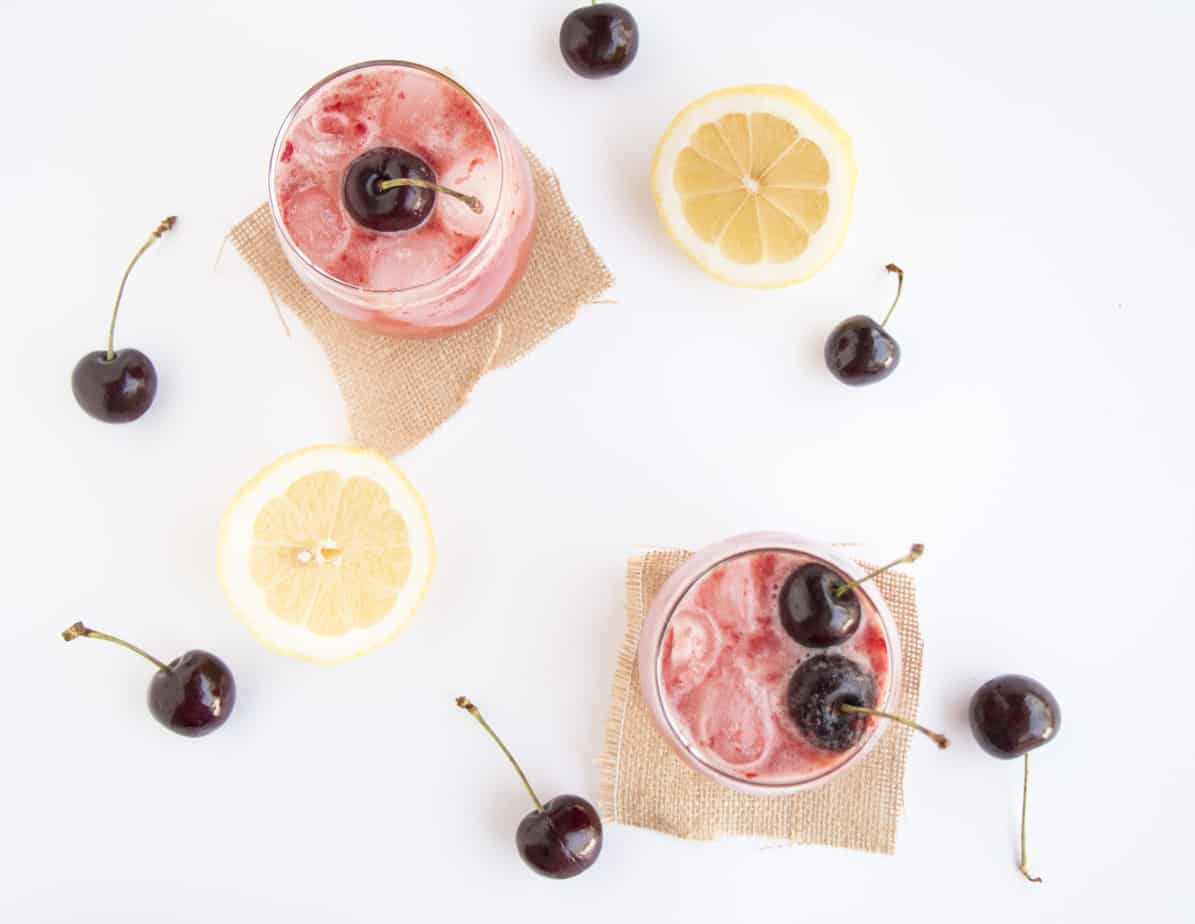 To me spring means lazing by the pool, sipping on a cocktail, reading a good book and catching a tan (even though I seem to become a lobster more than anything). So since today is officially the first day of spring here, I thought I would make some refreshing, thirst quenching cocktails.
There's really nothing like a few juicy cherries. It makes me think of my childhood holidays, how we would drive down to the beach and stop on the side of the road to buy buckets and buckets of cherries from street vendors. Our faces, fingers and clothes covered in red cherry juice.
So when I walked into the store the other day and found that they were selling cherries again I thought well now I'll just have to make Cherry & Lemon Cocktails. These cocktails are perfect as a refreshing cooldrink or as a cocktail. So you can make one big batch for both the adults and the kids and just add some rum to the adult half. As long as you remember which is which. The recipe is also refined sugar free, which means you won't have to run after the "sugar-highed" kids. :)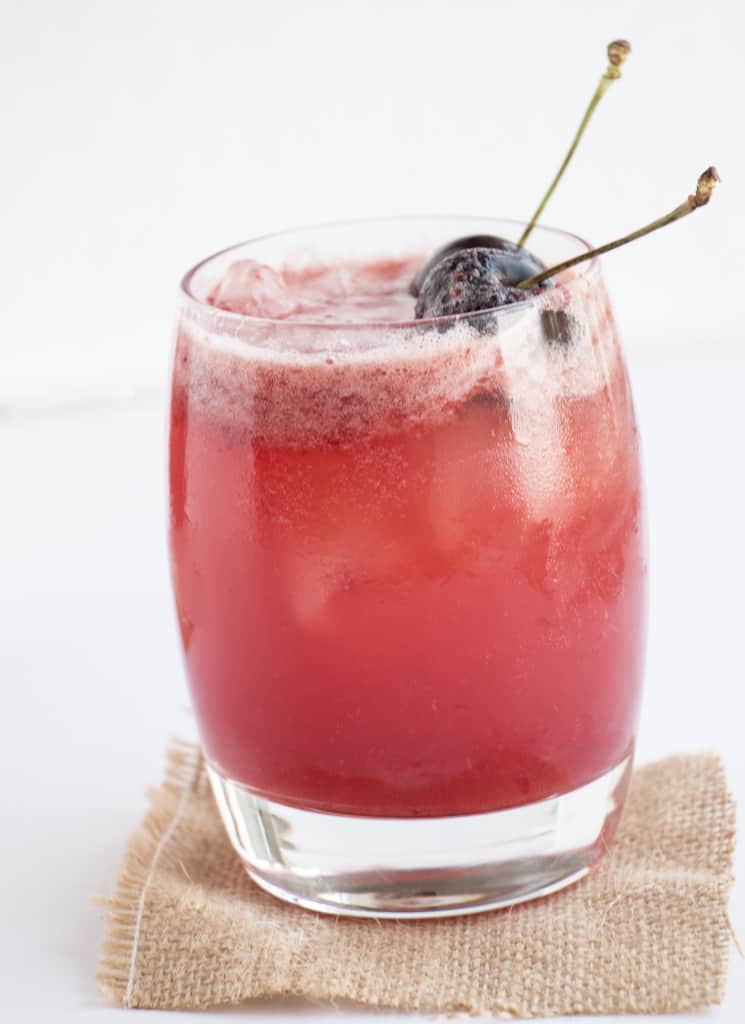 They are also incredibly quick and easy to make. I used frozen cherrie's because they are already pitted and it means that the cocktail is also immediately cold. All you do is chuck the frozen cherries, lemon juice, xylitol and water into the blender. Blend it all until the cherries are almost completely fine, then divide into glasses or pour into a jug, top with soda water and rum(for the adults only of course), add some ice and your good to go!!
Cherries are also known to be packed with antioxidants, help with fighting cancer. They also help control blood pressure, and they are low in calories. So there's really no reason not to make these delicious cocktails, whether it is summer or winter.
Cherry & Lemon Cocktails
Ingredients
200

g

Cherries

frozen

¼

cup

fresh lemon juice.

⅓

cup

Xylitol

castor

¼

cup

water.

500

ml

soda water.

+- 80ml Rum

I used Bacardi

Fresh Cherries to top.
Instructions
Place cherries, lemon juice, xylitol and ¼ cup water in blender.

Blend until cherries are smooth.

Pour mixture into glasses or jug and top with rum and soda water.

Serve with ice, fresh cherries and a slice of lemon.
Tried this recipe?
Let us know how it was in the comments below
Tag us on Instagram!
We love seeing people make our recipes. Mention @baking_ginger