The Most Delicious Lemon Bars - Yes, you read correctly, they truly are the most delicious, lemony bars EVER!! YUM!!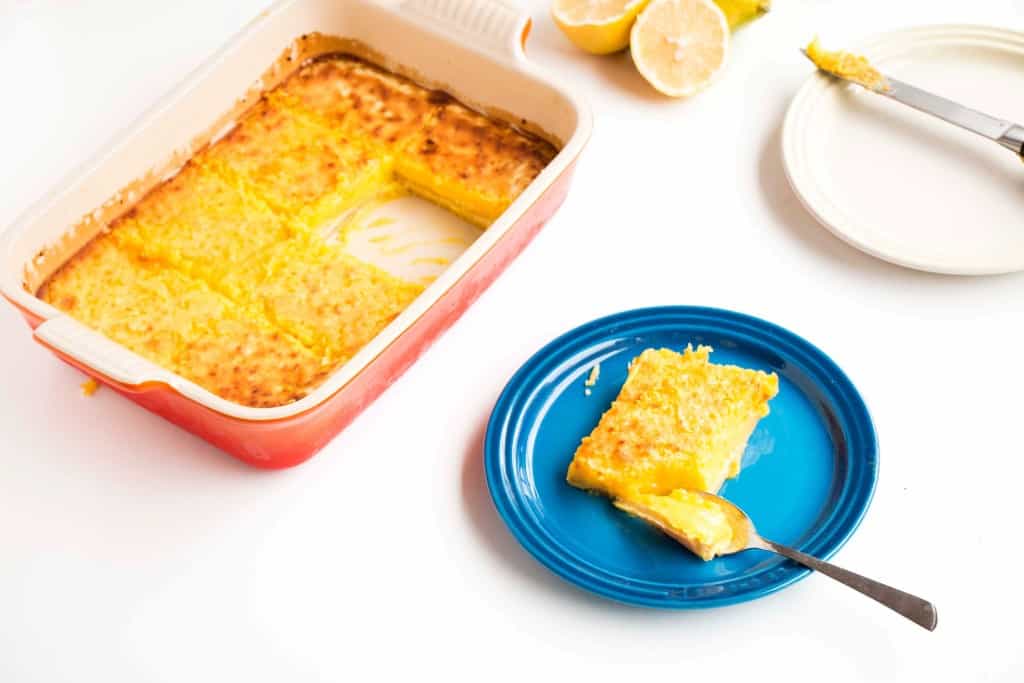 I have mentioned it before, but I will mention it again. I LOVE lemon! Even as a child I was always the weird kid opting for the Lemon Meringue instead of that sweet rainbow cake or begging my mom for those super sour jelly tots. I've always loved sour things. Strange I know...
A few years ago, I had a little stall at a market where I sold everything sweet and delicious. I got a little tired of making choc-chips cookies and cakes and thought let me try something a little different. So I made Lemon Bars! At first I really didn't think they would sell well, they don't look particularly great, they're a little different to what people are used to and they are really lemony. But people absoloutely LOVED them! In fact they were always the first to sell out. Who would've known?
So today I am sharing The Most Delicious Lemon Bars recipe with you. Because I cant say with confidence now that they are amazing and you and everyone else will definitely love them! They are incredibly easy to make and you easily adjust the amount of "lemonyness". I like my lemon desserts to be super lemony, so I always add tons of lemon juice but it is totally up to you, and you can make them exactly how you like them. In fact I would love to hear what your degree of "lemonyness" was?! 😉
Don't they just look beautiful and bright in this Flame Le Creuset dish! Oh my goodness, I totally want the whole Flame Set. I think my new obsession is ceramics and everything that surrounds it. It has become a little bit of a problem haha. But there is just something so special about serving your desserts in a dish that truly compliments it.
The Most Delicious Lemon Bars
Ingredients
For the Crust:
1 ½

Cups

Flour

1

tsp

Salt

½

Cup

Cold Butter

4

Tbsp

Ice Water

Zest of 1 Lemon
For the Filling:
4

Eggs

2

Egg Yolks

2

Cups

Sugar

Zest & Juice of 4 Lemons

4

Tbsp

Cream

4

Tbsp

Flour
Instructions
For the Crust:
In a food processor, combine the flour, lemon zest salt.

Chop the butter into smaller pieces and add the butter to the food processor.

Then add 1 Tbsp cold water at a time until the dough comes together.

Shape the dough into a ball and cover with plastic wrap.

Place in the fridge for 1 hour.

Remove the dough from the fridge and roll out the dough on a floured surface.

Place rolled dough into Dish and press in bottom and the sides, cutting off any extra pieces.

Place a piece of baking paper over the crust dough and fill the dish with baking beans (or any beans) to weigh the dough down.

Bake the crust for 20min at 180ºC or until golden brown.

Remove from oven and allow to cool
For the Filling:
Beat eggs and egg yolks on high speed until light and fluffy.

Add the sugar, cream and lemon juice & zest and continue to whip.

Sift in the flour and continue to mix on medium speed until well incorporated.

Pour the filling gently over the baked crust.

Bake at 180ºC for 25-30min.
Save the zest for later.... Pin It!